Messages of solidarity and support are pouring in for the on-protest students of Jawaharlal Nehru University from foreign universities, intellectuals and alumni across the world. In the university, a number of foreign students enrolled in JNU turn up daily for protest meetings at the university's administration block. They come to express their support for arrested JNU Students's Union president Kanhaiya Kumar. 
A research scholar at JNU told ScoopWhoop that the whole incident was unfortunate and blamed the university for "mishandling" the crisis.   
"I have been a student of JNU since long and most of the students here believe in the idea and unity of India. The incident has been mishandled and what is being portrayed to outside world is a different picture. JNU is a space which offers equality to all people irrespective of caste, creed, color or religion," the student said on condition on anonymity. 
Almost all the foreign students who were part of the protest were reluctant to speak about the ongoing crisis. And those who spoke only did so on condition of anonymity for fear of reprisal. According to estimates, about five per cent of JNU's 8000 students are from foreign countries.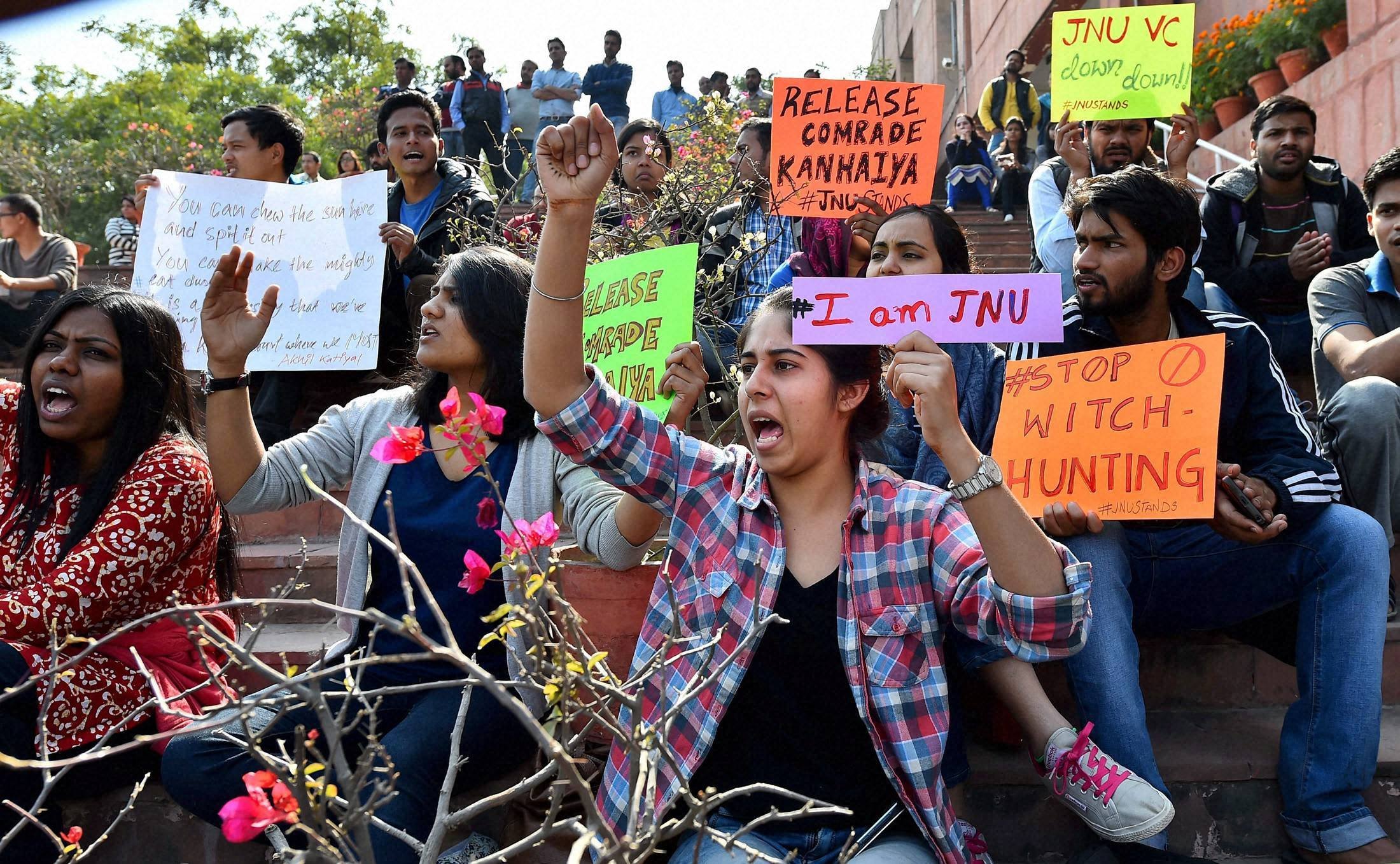 "If you compare the ratio of few students who allegedly raised anti-national slogans on the campus with the overall number of JNU students, they don't even constitute a fraction of a percent. They don't represent JNU. But the reality is that a strange paranoia has engulfed whole campus and as a JNU student we're afraid to go outside. It's a target on an institution. There's insecurity on campus," the research scholar said.
Another foreign student at JNU said the police crackdown on students will only aggravate the crisis.
"It [crisis] requires everyone from both the sides to settle down and debate the matter," he said.
He also said the incident proves the failure of the university's administration to handle the matter.
"The university is a democratic space where divergent opinions and ideas are deliberated upon and critically analysed for a better and conscientious society. The university should have allowed the internal inquiry mechanism to investigate the incident before taking any other step," he said.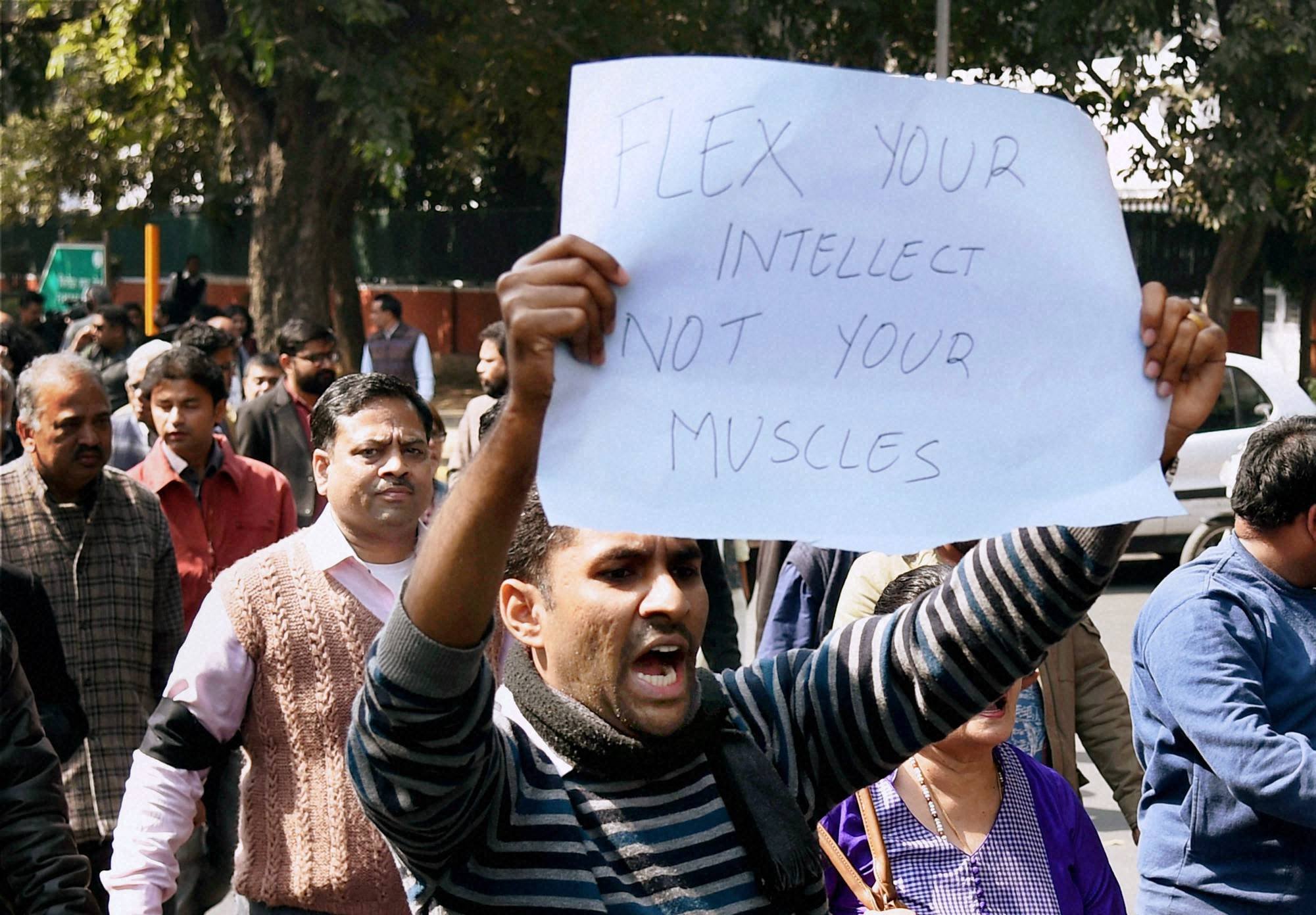 On Tuesday afternoon, dozens of activists of Bharat Yuva Sangh protested outside the JNU gates against what they called 'anti-national' elements present inside the campus.  Inside the campus, the agitating students continued with their protest near the university's administration block and held a march. Many of the foreign students were also part of it.  
On the sidelines of a protest gathering, a young foreign scholar told ScoopWhoop about a certain "kind of pattern" visible in India since the BJP came to power in 2014. 
"I see a strong link between the Rohith Vemula case and present JNU crisis. This university had vehemently protested against BJP government and ABVP for its hand in the circumstances that led to the tragic end of Rohith. You see it was a BJP Union Minister who had written letters of compliant about anti-national activities in Hyderabad University to Ministry of Human Resource Development. A similar thing happened in the case of JNU after which police crackdown started. Sloganeering was wrong, but the crisis has swept away all the innocent and neutral students with its tide," the scholar said.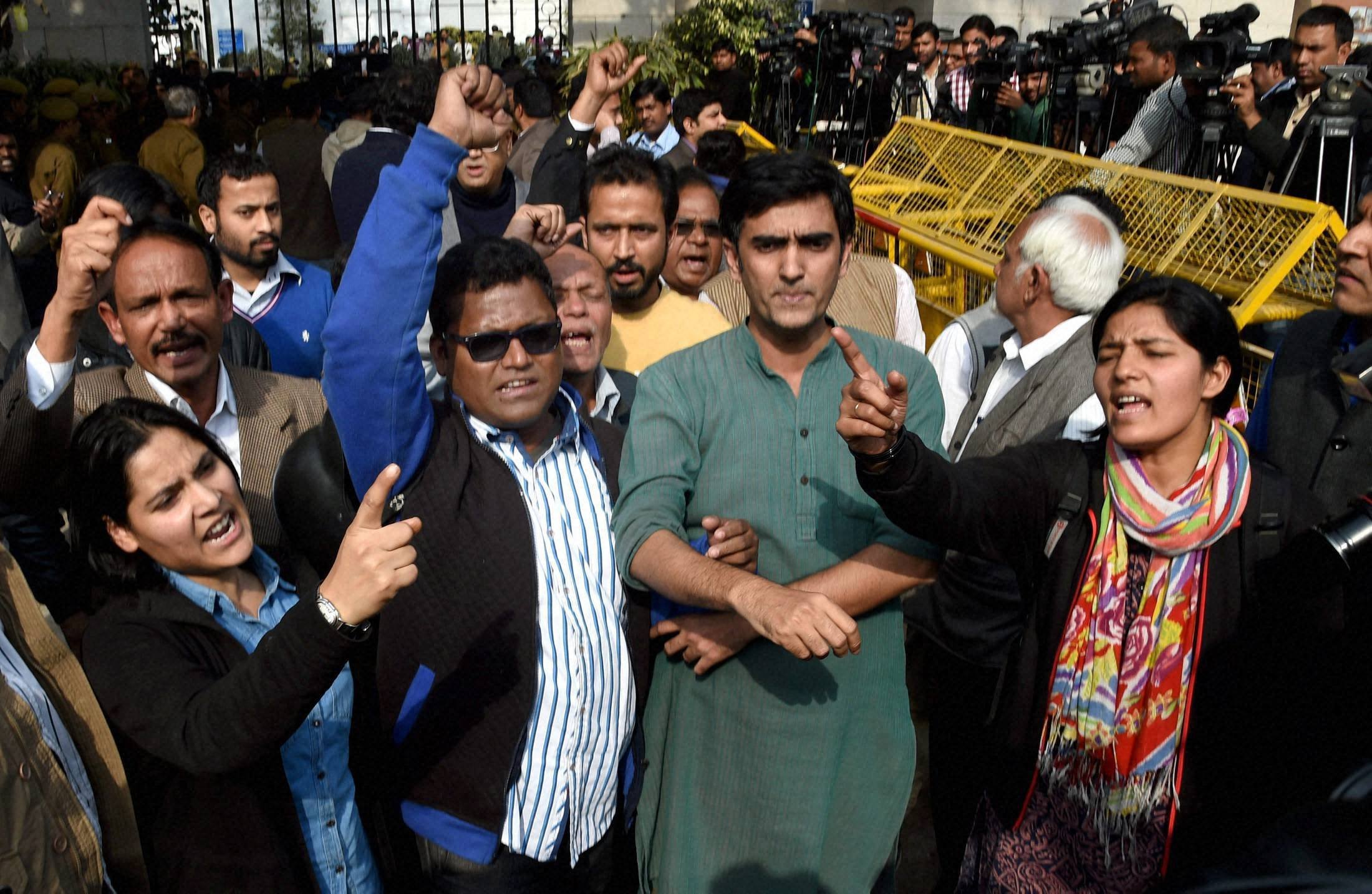 Another research scholar said that sending the police in pursuit of students in this case wasn't appropriate for a democracy.
"It's fine to send down police to arrest and hound students in a university if you are living in a dictatorship but sadly, it's happening in a country which calls itself world's largest democracy," she said.  She refused to be named for fear of her visa being revoked. 
"The anti-national slogan raising was just an excuse to target JNU. It is a politically motivated attempt to stifle liberal and leftist opinions in the university. I don't think it's based on a specific event but rather than on an ideology that hates dissent and opposite opinion," the scholar said.
Feature image source: PTI