The Reserve Bank will soon issue new currency notes of Rs 20 and Rs 50 denominations with numerals in ascending size in the number panels and without intaglio printing.
However, the old notes of Rs 20 and Rs 50 will remain legal tender.
These new notes come against the backdrop of government last month scrapping Rs 500/1000 currency notes to crack down on black money.
The new Rs 20 note will have the insert letter L in both number panels and will carry Patel's signature. The security features of both banknotes will continue to be similar to the currency in circulation at present. Here's what it will look like: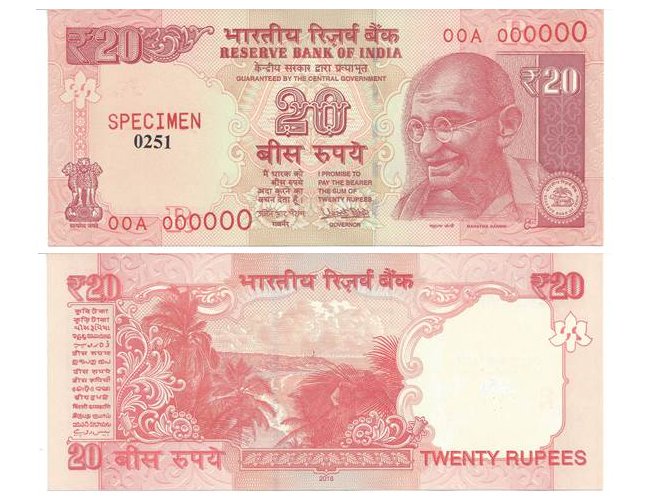 The new Rs 50 currency notes will not have an inset letter in both the number panels, but they will carry the signature of governor Urjit Patel.  Here's a specimen: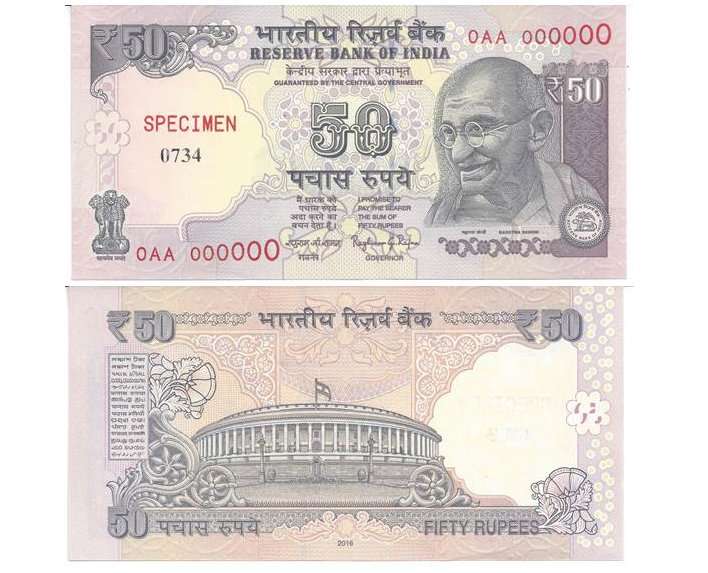 (All images sourced from RBI)