MS Dhoni clearly rules the roost when it comes to endorsements, but as far as bat deals go, Test captain Virat Kohli's blade is the most expensive place to put an advertisement.
A Times Of India report says that Kohli charges Rs 8 crore from MRF for the logo while Dhoni gets Rs 6 crore to have a Spartan sticker on it.
Suresh Raina and Rohit Sharma (Ceat) earn Rs 2.5-3 crore each for the ads on their bats, while Shikhar Dhawan gets Rs 3 crore (also from MRF). Ajinkya Rahane makes a combined Rs 1.5 crore from his bat, footwear and apparel sponsors.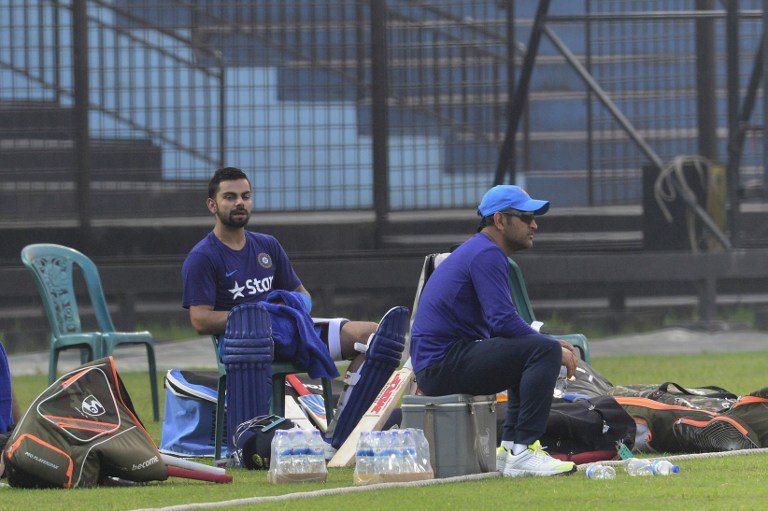 Chris Gayle (Spartan, like Dhoni) gets around Rs 3 crore for his bat deal and AB de Villiers gets around Rs 3.5 crore. The report also added that the South African may soon sport an MRF sticker on his bat.
Kohli also pockets around Rs 2 crore for endorsing apparel and shoes on the pitch.
But off the field, it's still Dhoni's world. The limited overs skipper gets around Rs 8 crore for a deal while Kohli makes Rs 5 crore.
Click here to read the full Times of India report.
Feature image source: PTI