I have been travelling extensively and mostly by trains and as the Indian Railways have been claiming, there are efforts to clean-up and make trains look spic and span! 
On-board cleaning, while on the ride is a reality and the workers are diligently cleaning up all that is told –window frames, mopping floor, corridors, seats– and even moving around with garbage bags to collect the remains of paper cups and snacks as passengers enjoy their snack and food while on the train. This ensures there is nothing strewn around on the train.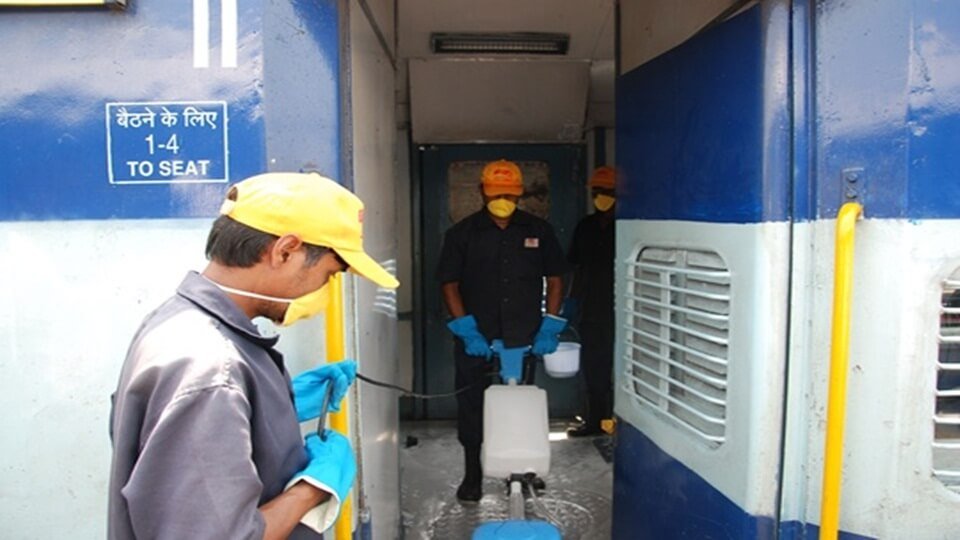 The garbage is then neatly collected in bags and either dumped in the central bin below the wash basin on-board the train or the garbage bags are neatly kept in one corner of the vestibule that connects two rail cars! As the train journey comes to an end, the clean-up contractor will walk up to passengers randomly and request them to fill up a feedback form, prompting, "Sahab, accha likhna" (Sir, write good things). 
Happy passengers duly fill up forms after the satisfying experience and go around sharing the good news!
Shocking reality
However, what happens after this in reality is bit shocking and it wastes all this effort to clean up trains and Prime Minister Narendra Modi's Swaach Bharat (Clean-Up) campaign. 
As the train nears the end of its journey, the same workers on board the train collect all the garbage and garbage bags, and one by one empty them by simply dumping the garbage outside from the running train as the train is reaching its destination. 
The bags are placed again on the dust-bins and this way the train is clean and ready for its next journey before it reaches its destination.
Now why is it done?
There is no point blaming the poor clean-up workers! They are just being practical and readying the train for its next journey much before it reaches its destination. The train has to be clean, come what may as it reflects on their appraisals.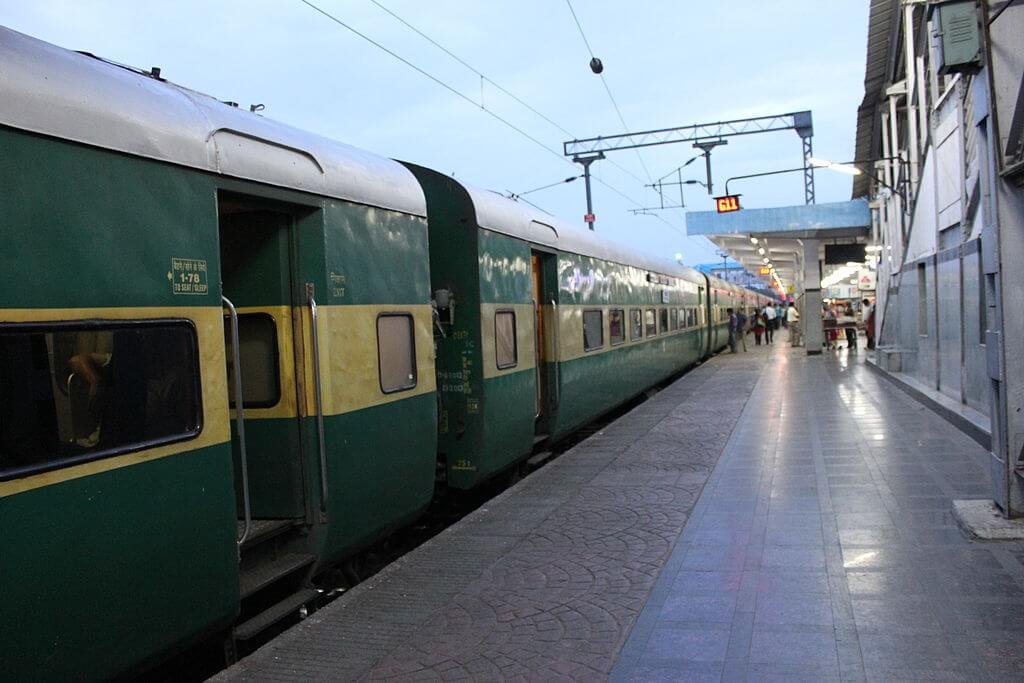 The fault lies with the fact that Indian Railways does not have a garbage disposal policy.
There are no formal agreements with the local civic administration to officially accept garbage from railway premise and this even today remains a grey area. Some civic bodies do not mind and some simply refuse to accept. There is no mechanism at present in the railways to collect the garbage bags from each train and to methodically dispose them off to a central place at a rail terminus.
Also there is no time as the track has to be cleared for the next train to arrive. The train is shunted away for its next rake link. There is no mechanism or policy or manpower for that reason either to collect these bags methodically at the yard per train where the train will be cleaned up, water in the tanks filled up. This also makes it clear why surroundings of railway yards and lines are so filthy.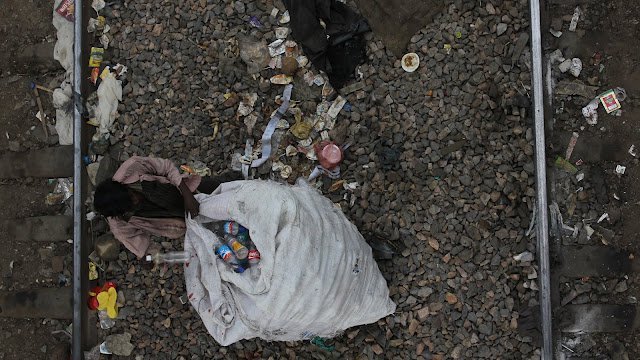 Case study
I saw his happening on board the 11086 Goa-Mumbai Double Decker Air-Conditioned train I was travelling on June 9. Train cleaners simply emptied all the garbage bags from running train near Vikhroli three stations away from where the train was to end the journey at Lokmanya Tilak Terminus in Mumbai. 
It is a regular practice, one of them said, as the train will reach the destination station clean.
What can be done?
Railway Minister Suresh P Prabhu, earlier this year, set up a separate environment directorate to look after these aspects and also made it a point to appoint officers with hierarchy and designations to look such things. This is how the environment directorate looks like: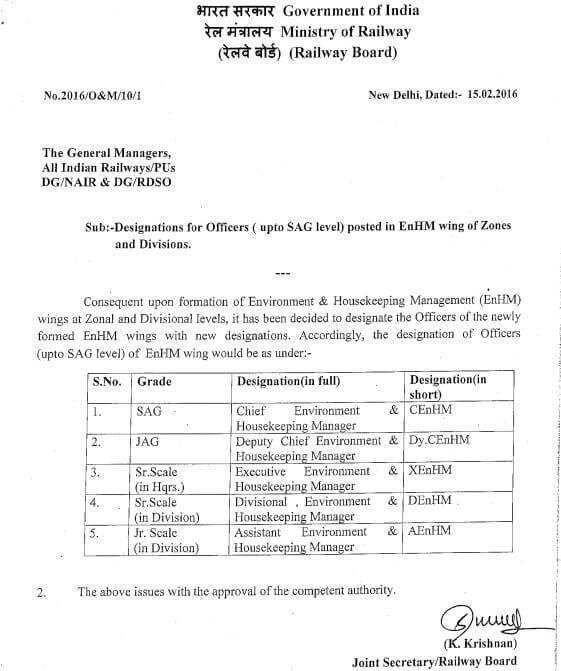 However, a glance at its latest circulars of this directorate and you shall only see plans of tree plantation drives, media campaigns and setting up CCTV network to monitor cleanliness. But I will say now that we have a separate directorate with dedicated officers (at least, on paper), there is need to ideate on how such practical issues can be sorted out.
The new department needs to chalk out its priorities properly, plugging such loop-holes.
Now that the government is in the mood for cleanliness and even levied a Swachh Bharat tax, I think it is high time that such issues are sorted out grey areas fixed so that there will be cleanliness in the real sense.
Rajendra B. Aklekar is a freelance journalist and the author of Halt Station India, a book on India's first railway lines. This piece was originally published on his blog
(Feature Image Source: PTI)