The strike by municipal corporation workers in New Delhi has entered the fourth day, and streets in  some parts of India's capital city are already resembling a garbage dump. 
The workers are making sure the stink reaches the doors of politicians too. 
After Delhi's deputy CM Manish Sisodia and Delhi transport minister Gopal Rai, it is Delhi assembly speaker Ram Niwas Goel who on Saturday woke up to a heap of garbage outside his house. The protesters took the agitation a step further and burnt Goel's effigy, also spreading the agitation to different parts of the city. 
Scoopwhoop talked to each party to know why exactly the workers are not getting their pending dues. This is what both sides said: 
To hear the AAP's side of view, first watch this video of AAP spokesperson Raghav Chadha put up yesterday:
But when ScoopWhoop spoke to RP Singh, a BJP member from Delhi, he dismissed AAP's claims. "Country wide, all corporations are managed by the state government. Legally, Constitutionally, Technically, Delhi Govt needs to take care of the MCD," Singh said.
The BJP had yesterday claimed that Delhi Government is yet to release Rs 3,000 crore to the MCD as per recommendations of third Delhi Finance Commission. 
We then spoke to Raghav Chadha, who in turn dismissed the BJP's claim.
"There is no such amount pending. Both Satish Upadhyay and Ajay Maken are facing political unemployment. They don't know what to do. Before, they said 500 crores needs to be given, today they are saying 3000 crore is pending, tomorrow they'll say 30,000 crore needs to be given." he said, adding, "If there would've been any pending amount, by this time the Delhi High Court would've reprimanded the Delhi Govt. The High Court in fact has reprimanded the MCD."
When we confronted RP Singh with this claim, he said, "Raghav Chadha is telling lies. I am openly challenging AAP to a debate in full media glare. But they don't want to do that. They are running away from the debate." 
He further said, "Corporation employees know who the real culprit is, that's why they are protesting against Kejriwal's government and not against us."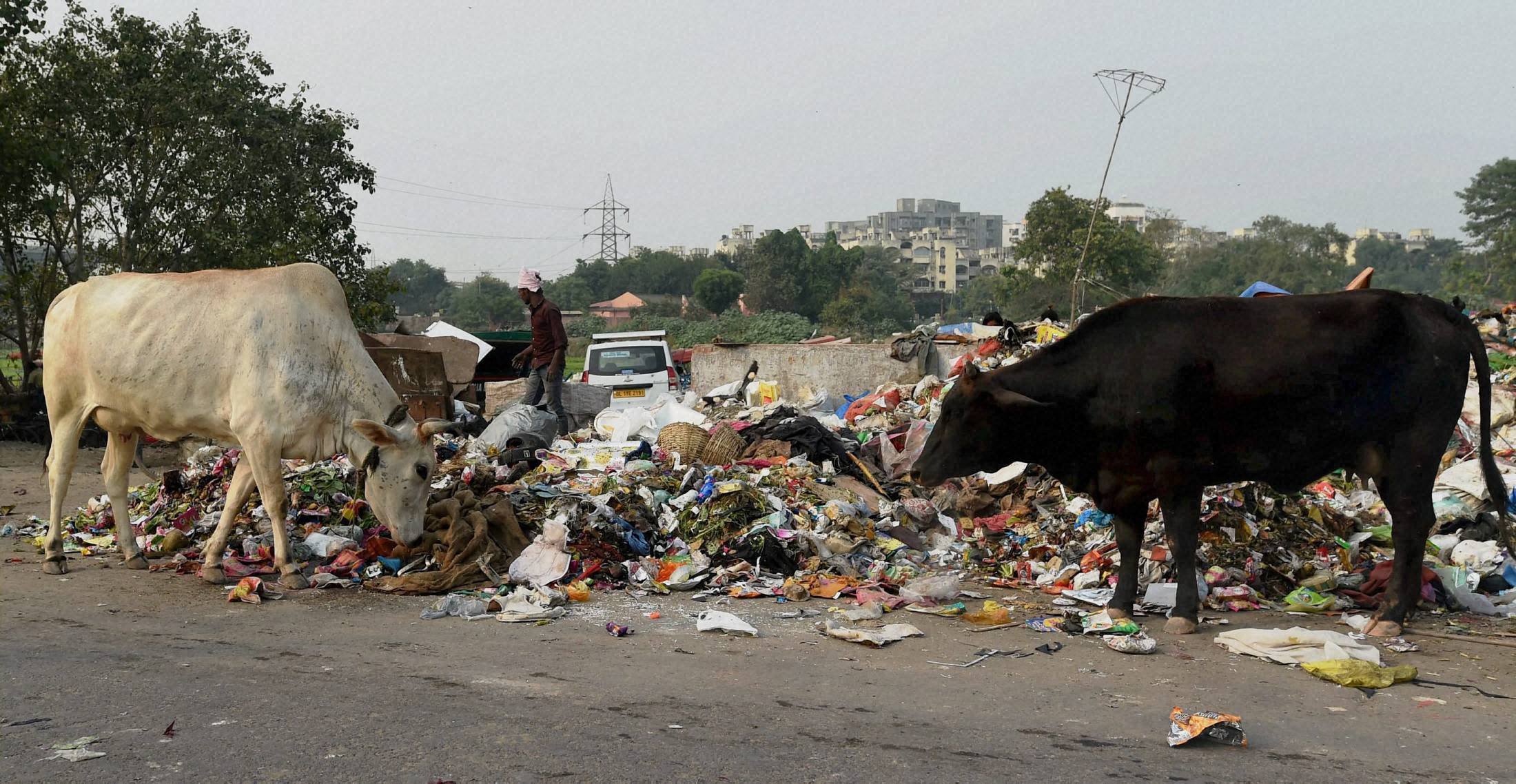 The parties are at loggerheads with each other, and no solution seems to be in sight. In all this, it is the residents who are forced to bear the brunt and live amid an incredible amount of stench. Simply because out elected leaders won't rise above petty politics. 
Will the crisis end soon?