New Delhi: In early February this year, 21-year-old Raju, a slum-dweller from east Delhi's Patparganj area, couldn't hide his emotions when he finally got a permanent home. Raju's family was one of the 350 families who were allotted one-bed room flats by the Aam Aadmi Party government in Dwarka.
"For days I couldn't believe this was real. There was no threat of bulldozers plundering our little shacks and irate officials asking us to vacate the area. Zindagi badal gayi (our life changed)," Raju, who drives a private taxi, told ScoopWhoop News. 
With Delhi's municipal polls scheduled for Sunday, the frequency of candidates and their vehicles navigating through the colony, blaring party songs, has increased. 
But, Raju is not impressed.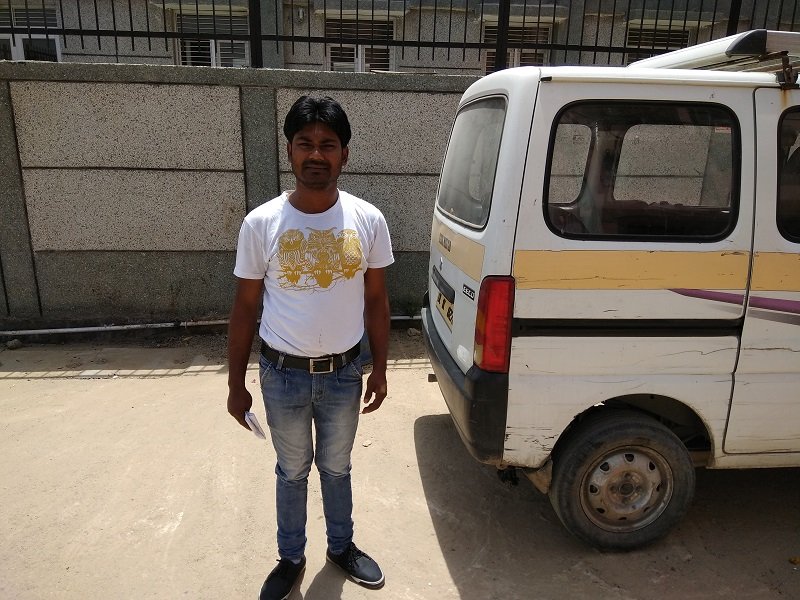 "They are wasting their time," Raju says of a Bahujan Samaj Party candidate who was entering the colony with his supporters and a pickup truck on which a group of children sat atop, waving BSP flags. 
"My vote will give go to that person who gave me this house. We have six votes in the family and all of us will vote for Kejriwal," he said. 
However, he is the only one to feel that way. Not all residents agree with Raju's assertion that Delhi Chief Minister Arvind Kejriwal gave them their dwellings. 
35-year-old Guddu Kumar gives the credit to Prime Minister Narendra Modi. 
"Actually, central government was constructing national highway near Patparganj and they needed to clear the slums for the road. It was due to Modiji's pressure that led Kejriwal to give us flats," Kumar stressed. (Delhi Urban Shelter Improvement Board which allotted the flats to the slum-dwellers functions under the control of Delhi government). 
While the residents don't deny AAP government's efforts in their relocation, the Modi-theory is often repeated on quizzing residents about their voting preferences.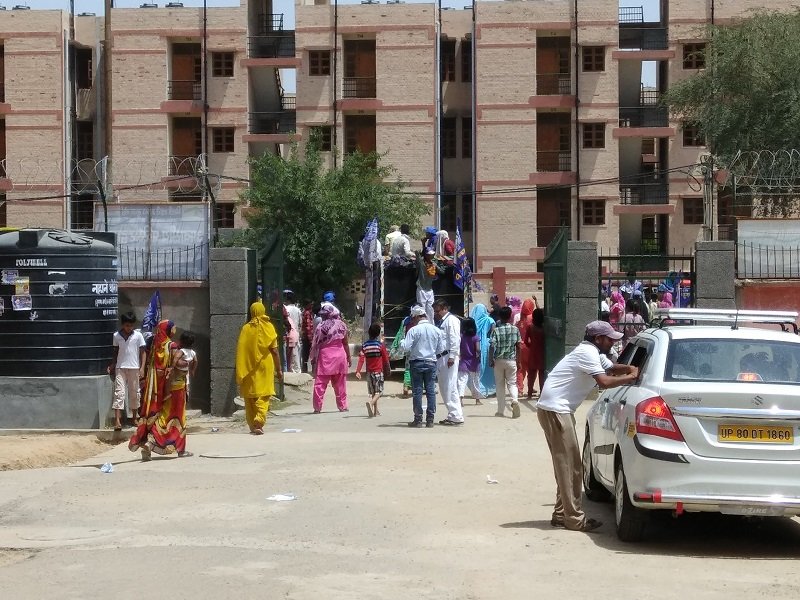 However, Bimla Devi, a housewife has a different reason to vote for Modi. After relocating to Dwarka, she soon find out a permanent home didn't mean an ideal life. 
"We have lost our employment. It's very hard to get work here. At Nehru Camp [the slum area where she lived before] our lives and jobs were at the same place," Devi, whose husband works as a labour, added. 
Devi's friend Asha joined the conversation, all of a sudden. "You can see what Yogi Adityanath has done in Uttar Pradesh. Yesterday, I saw on TV that women are no longer assaulted by eve-teasers. That's what we need – a Yogi wave," Asha, a mother of three, told ScoopWhoop News.
"We don't have schools, hospitals and other facilities here. Our children have to walk miles to reach schools and they return late. This area is usually deserted. What if something happens to them or someone kidnaps them. There's no bus facility here," Asha, whose 16-year-old daughter sat beside her, said.  
There's no mukhiya in the colony but everyone points to Dharminder Singh if one wants to know the political nuances of the colony. 
"The address change process takes time. We shifted to this colony only two months back, so these formalities," Singh, who's wearing a white formal shirt and black pant, told ScoopWhoop News.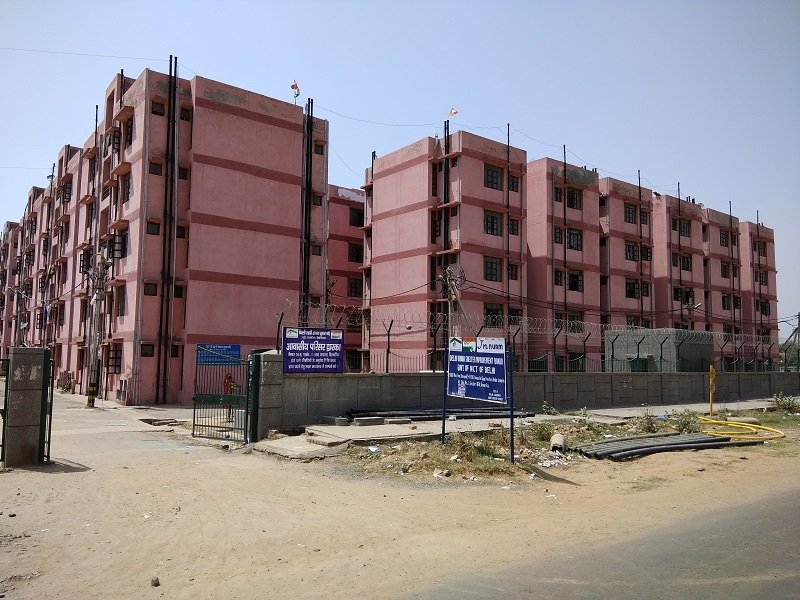 These days, the locals are pressing their demands before the officials of education department to allow the admission of their children in local MCD schools in Dwarka. Singh is leading the charge of the effort. 
"I can't tell you who'll I vote for. But my understanding is that whoever rules at the top should rule at the lower level as well. This prevents the fighting which usually goes on between the two parties. It's better to have a single party government," Singh, from whose transparent breast-pocket a BJP identity card was visible, added. 
According to him, there are 558 eligible voters in the colony. But the locals complain that no candidate listens to their issues and just walks by in interiors along with his/her supporters. 
Do you tell these candidates about your problems? Do these people ask you what do you want? 
"No, they just say vote for us and bring us to power," Singh said, "problems come later."  
Feature image source: ScoopWhoop/Safwat Zargar