Delhi's air quality plunged on Tuesday with monitoring stations recording this month's highest level surface-level ozone and a spike in respirable pollutants. The air quality across the national capital was 'very poor'.
According to SAFAR (System of Air Quality and Weather Forecasting and Research), the eight-hour average of ozone touched 80 parts per billion (ppb), almost breaching the moderate category.
The monitoring stations of Central Pollution Control Board (CPCB) located in East Arjun Nagar, Punjabi Bagh, RK Puram and Shadipur listed ozone as the most prominent pollutant around 8 PM.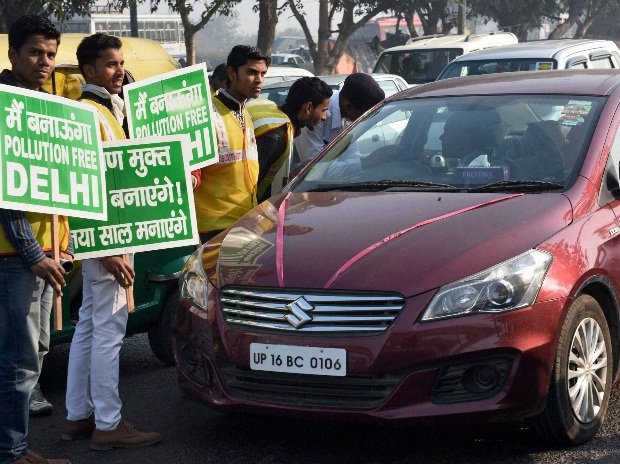 Ground-level ozone, as opposed to stratospheric ozone which shields the earth from ultra-violet rays, is a product of chemical reaction between oxides of nitrogen (NOX) and carbon monoxide (CO) among others in the presence of strong sunlight.
Delhi Pollution Control Committee's RK Puram monitoring station had PM 2.5 and PM 10 at an alarming 293 and 941 micrograms per cubic metre (ug/m3), as against their safe limits of 60 and 100 respectively.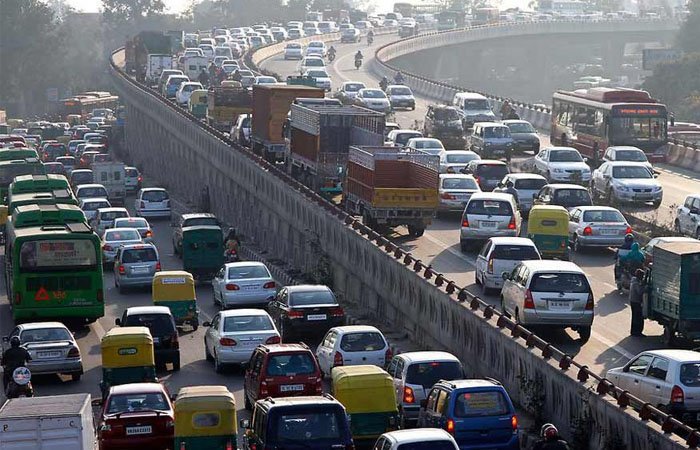 The average readings of PM 2.5 and PM 10 were 132.3 and 244.6 ug/m3 respectively according to Centre's SAFAR agency. In a statement, The Energy and Resources Institute (TERI) said the 24-hourly concentrations of both the fine pollutants violated the safe limits at most stations across the NCR.
"The PM 2.5 concentrations were 1.4-3.1 times above the prescribed standards while PM 10 levels showed higher violation of 1.8-4.1 times of the standard," it said.
(Feature image source: PTI)