New Delhi: Since last week, a waste dumping site in Dilshad Garden's R-block is overflowing with garbage. For days, no sanitation worker or municipal corporation vehicle has turned up to clear the heaps of waste lying strewn on the street. 
East Delhi residents will tell you that the story is the same everywhere. The waste disposal mechanism in entire East Delhi – from Laxmi Nagar to Anand Vihar – has been brought to a standstill owing to the indefinite strike by safai karamcharis over non-payment of their dues. 
Even when a section of sanitation workers called off their strike on Tuesday, there has been no permanent solution to problems faced by workers. In fact, the on-going strike is the fifth since Arvind Kejriwal led Aam Aadmi Party came to power in February 2015.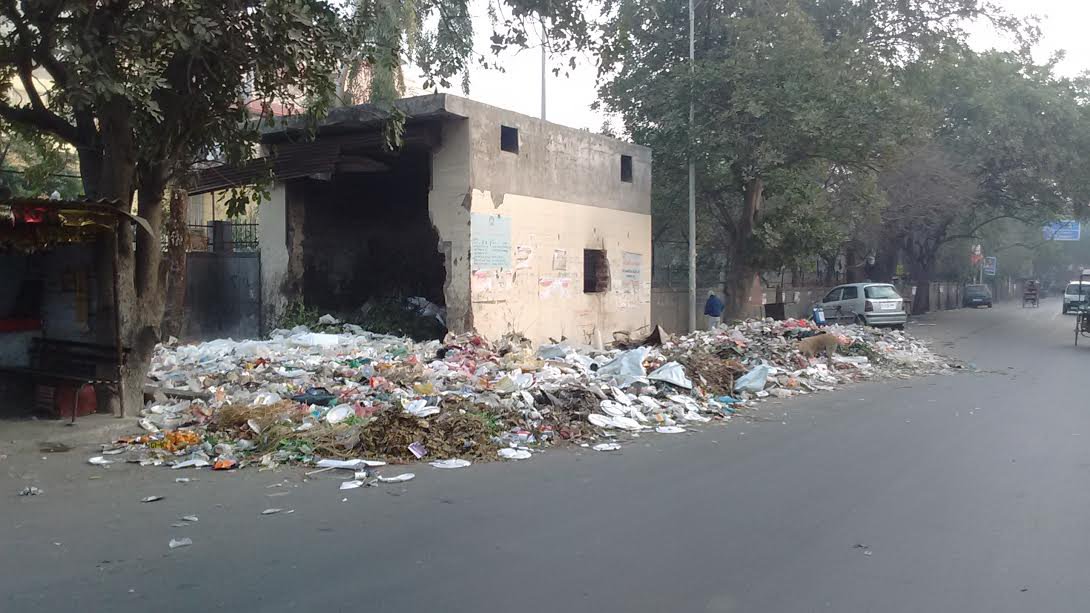 The reason for the strike has remained common throughout: lack of funds to pay salary and arrears of workers. 
Satya Sharma, Mayor of EDMC blames Delhi government for failing workers. 
"We don't have enough funds to pay workers. Delhi government is non-cooperative. Whenever we raise the issue with the government, they assure we'll look into it but never do," Sharma told ScoopWhoop News.
All the three municipal corporations in Delhi are being ruled by BJP, but depend financially on the state government. 
Sharma feels Aam Aadmi Party doesn't show "much care" for the local bodies due to its continuous friction with the BJP-led central government.  
"There should be increase in budgetary allocations for municipal corporations every year," she said.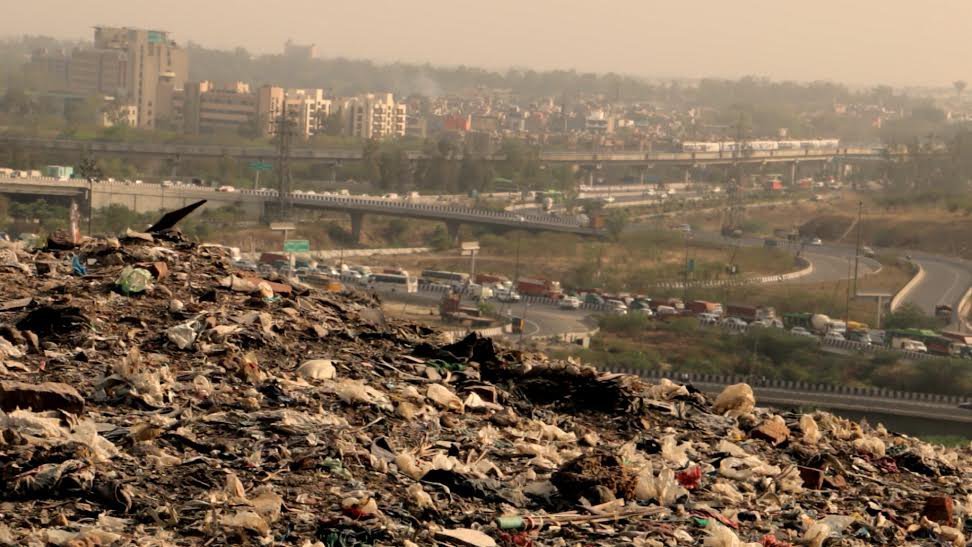 AAP doesn't buy Sharma's argument.   
On Sunday, Deputy Chief Minister Manish Sisodia said AAP government released Rs 702 crore under non-plan head for salaries to EDMC last year – the highest ever amount in a single year since the creation of municipal bodies – as per the allocation. Till this year, 609 crore have been paid to the corporation for salaries and other expenses. 
"MCD (all the three municipal corporations in Delhi) was getting far less fund from earlier dispensations before our government came. The MCD instead of collecting taxes properly is busy indulging in sanctioning building plans in unauthorised colonies. If they collect these taxes properly, they can pay for the salaries of these workers, from even 10 per cent of that collection," Sisodia alleged.
आप सरकार ने MCDs को सबसे ज्यादा फंड दिया है। ये पैसा कहां जा रहा है? सफाई कर्मियों का पैसा कौन खा रहा है? पिछले 5 साल का रिकार्ड देखिए- pic.twitter.com/fiDqMFnbZu

— Manish Sisodia (@msisodia) January 9, 2017
In its 2016-17 budget, Delhi government allocated Rs 6,919 crore to the local bodies, nearly Rs 1,000 crore more than the outlay in 2015.
According to Mayor Sharma, workers will no longer have to come out on streets if the government implements the recommendations of the fourth Delhi finance commission.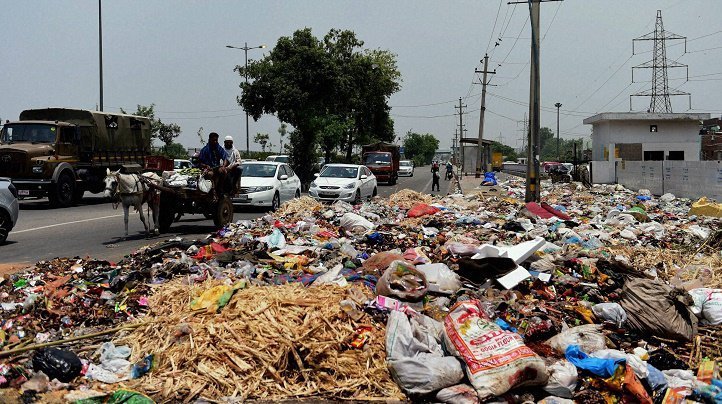 Set up under the Congress-led state government in 2009, the commission's mandate was to study and review financial position of the local bodies and thereby suggest recommendations. On submission of its report, the commission recommended 12.5 per cent share of tax collected by the government for the civic bodies. The previous finance commission had recommended a 5.5% share of the tax to the corporations. 
"AAP government has failed to comply with its guidelines. Since the commission report also contains recommendations for centre and local bodies, the government said they'll only implement new guidelines only after the central government does it first," an EDMC councillor, wishing anonymity, told ScoopWhoop News. 
"The report has been eating dust since then," he said. 
Sharma claims if the guidelines of the commission are implemented, her corporation would receive an annual amount of Rs 5,000 crore from the government. 
"We don't go on strike all of a sudden. Before any decision, we hold countless deliberations with MCD officials. How can a worker work if you don't pay him?" Veer Singh Dhingan, National general secretary of Rashtriya Safai Mazdoor Congress told ScoopWhoop News.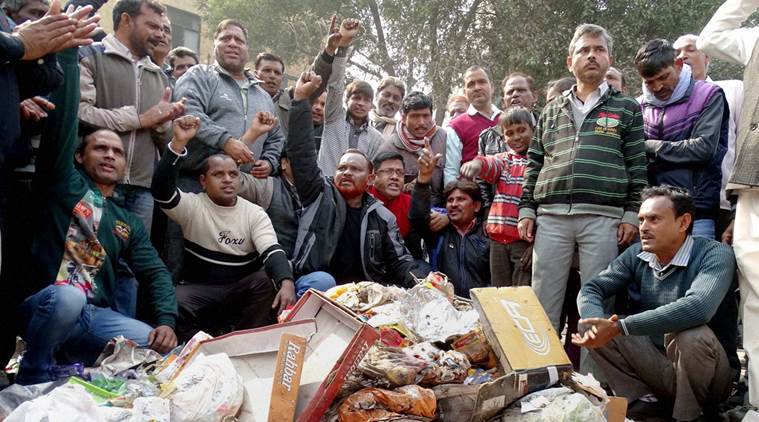 Dhingan believes the recurrent strikes is linked to the "political war" between AAP and BJP in Delhi.
"Do you expect a worker to fix judge who's right or wrong? A worker cares about his dues. Such worse is the financial performance of EDMC that a single worker's arrears amount to Rs 10-12 laksh. We are left with asking for our salaries. Nobody talks about the adhoc employees of the corporation. Many of them reach the age of retirement when their services are regularized," he said.   
EDMC employees around 25,000 sanitation workers out of which around 17,000 are permanent. 
On Tuesday, Dhingan's union called of the strike after assurances that their demands will be met. The situation was also pacified by the Rs 119 crore advance payment announced by Delhi government for EDMC. However, a section of workers are still on strike. 
Safai karamchari Subhash says he's "less hopeful."
"We have been promised that our arrears and balances will be paid by April. If they fail to deliver their promise, we will come on roads again and stop picking up garbage," Subhash said.  
Feature image source: PTI/File Photo