Searching with key words such as "anti-national", "sedition", "patriotism" and "Bharat mata ki jai" on Google-maps will now direct the users to JNU, which is caught in a row over its students being booked under sedition. 
The students of the university, who have been agitating against the alleged "branding" of JNU as "anti-national" after three of its students were arrested in connection with an event, have taken strong objection to the "technical certification".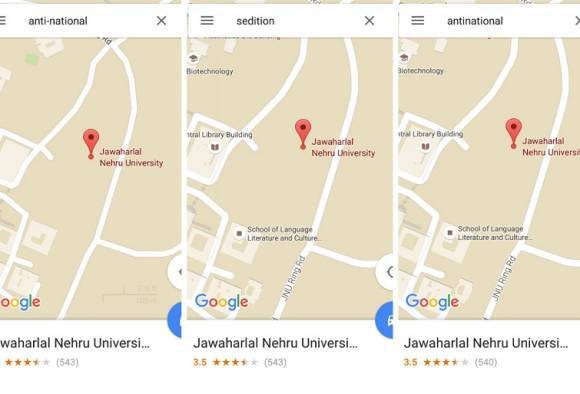 Google authorities, when contacted, said they are trying to resolve the issue. "We will raise the issue with the administration to send an official communication to Google in this regard. We have been protesting against the branding of an institution as anti-national and now the search giant has gone a step ahead in certifying that," JNU Students Union Vice President Shehla Rashid Shora said. 
"When I noticed this on google-maps, I laughed at it. But when I thought of it, it seemed dangerous. Dangerous not because it represents my university but for fact that anyone or institution can be termed so through the power of government and MNCs. Will Google Maps be answerable for this?," another student N Sai Balaji said. 
A Google spokesperson meanwhile said, 
"We are aware of the issue and are working on a fix. Google Maps results take signals from many points on the web – including news outlets. The terms "Anti National", "Kanhaiya Kumar" and JNU have been in the news so much recently that they became associated in Maps which is why this result is triggered. This is a bug and we're working to fix this as quickly as possible.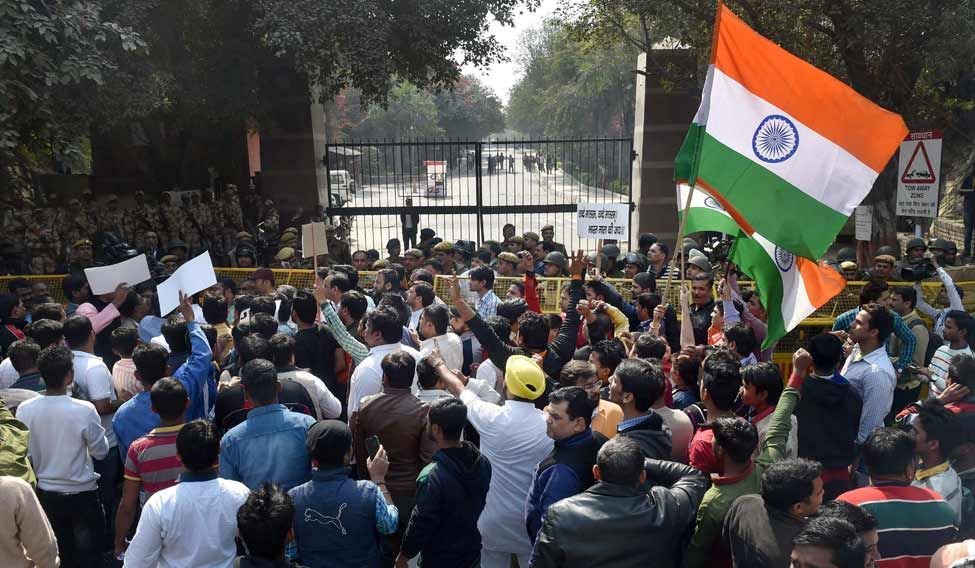 JNUSU then later issued a statement saying, "we spoke to the authorities at Google. They have said that it's a bug and will be fixed soon." "My own take on it is that Google Locations are linked with the user reviews, apart from Wikipedia and news results. If we search 'leftist', for example, that too redirects to JNU on the map, because many user reviews describe it as leftist. "RSS trolls have systematically flooded the Google Reviews of the place (JNU) with tags like anti national, terrorist, etc. 
However, this isn't the first time that the map services of the tech-giant has landed in a situation like this. Last year, the users were directed to White House when they searched for keyword "nigger house" and Prime Minister Narendra Modi's name was reflected in search of top 10 criminals. In both the cases, Google had apologised to them for the technical errors.