The Punjab and Haryana High Court has admonished the Haryana Government for its handling of the alleged gangrapes at Murthal during the Jat reservation stir.
The Bench of Judges SS Saron and Gurmit Ram has also indicated ordering a probe into the case by the Central Bureau of Investigation (CBI)
These are the observations the bench made while pulling up the state:
For not registering an FIR in the case yet
"Has Haryana adopted a new CrPC? How are you carrying out investigations in the case without registering an FIR?" the Bench asked. "Why no FIR was registered in this case. If not for rape charges, you could have registered under section 354 (molestation) of IPC before beginning the probe," it said.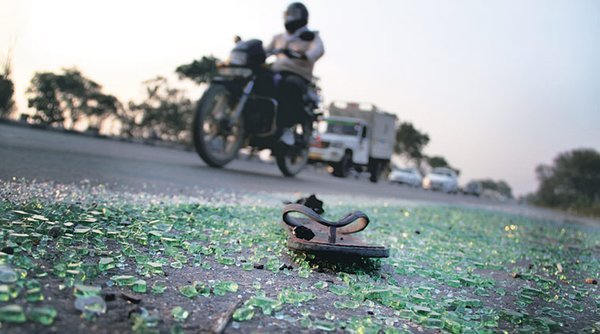 For setting up an SIT as mere "eyewash"
Calling the SIT mere "eyewash," the Bench asked, "Under what authority or provisions SIT comprising three women officers is acting and carrying out investigations?"
Notably, on February 26, the Haryana government set up an SIT headed by deputy DIG Rajshree and two DSPs Bharti Dabas and Surender Kaur.
For being in denial mode despite witnesses
The amicus curie in the case (friend of the court), senior advocate Anupam Gupta, said the Haryana police were in complete denial of the incident despite availability of witnesses and victims interviewed by media. Gupta said it's because of unwritten/oral instructions from the government, which does not want to get the 'kalank' (blot) of rape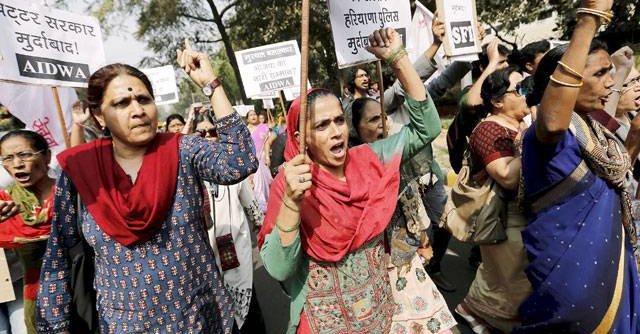 When media can probe, why can't the state?
Gupta said that he had personally recorded statement of one eyewitness Bobby Joshi, who was first interviewed by a news website, but the government didn't. Gupta quoted Joshi as saying women were "forcibly taken to the fields" based on his conversation with two women from Ludhiana, to which the Haryana state advocate replied that Joshi said women were only taken to the fields and not necessarily sexually assaulted.
The bench said, "If reporters can reach the victims, why cannot the whole state machinery? Why has SIT head not recorded the statement of Bobby Joshi (an eyewitness) in Delhi when she went there?"
For not even maintaining a case diary
The court asked for the zimni or the case diary. When told no zimni was being maintained, the bench said, "What kind of investigations have you been conducting without maintaining zimni? Your whole perspective of criminal law is wrong. We will ask the CBI to register a case. No point in depending on you."