Thinking of competing in a marathon but put off by the distance? Easy. Pay someone to run it for you.
The death of a runner in a half marathon in China's southeastern city of Xiamen this month has highlighted an unexpected form of cheating. When a runner suffered a heart attack and collapsed 4.5 kilometres (three miles) from the finish line, at first it seemed like a tragic death.
But a subsequent investigation revealed that the victim was actually running on behalf of someone else.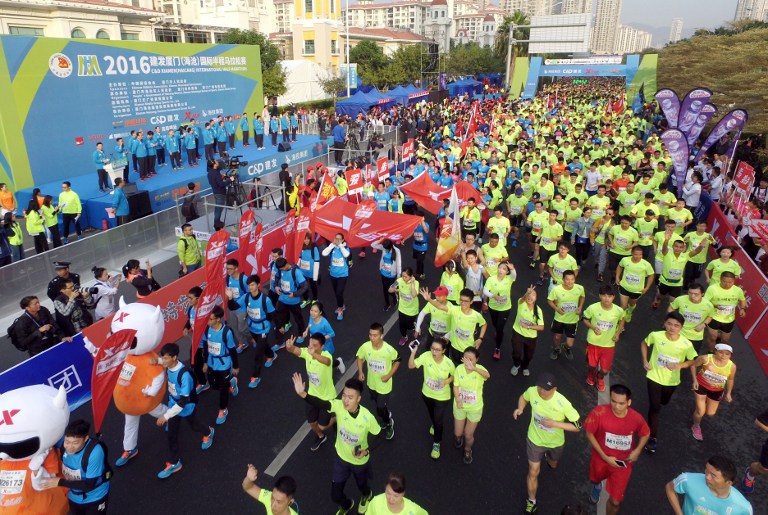 The trickster has since been given a life ban from competing in the event, the Xinhua news agency reported on Sunday.
According to the Beijing Youth Daily, 30 of the 18,000 people who had registered to participate in the December 10 event were disqualified.
Reasons for the bans were not given, but the paper said high school students were told they could earn credits towards university entrance examinations if they finished in the top 100 places in the race, hinting at one possible motive for cheating.
Critics took to social media to attack the cheats while others blamed race organisers.
"Without any systematic training or willpower, what they want is to take photos and tell the world on social media that they are leading a fashionably 'healthy' life," Xinhua quoted a poster named Chiphell as saying on one microblogging site.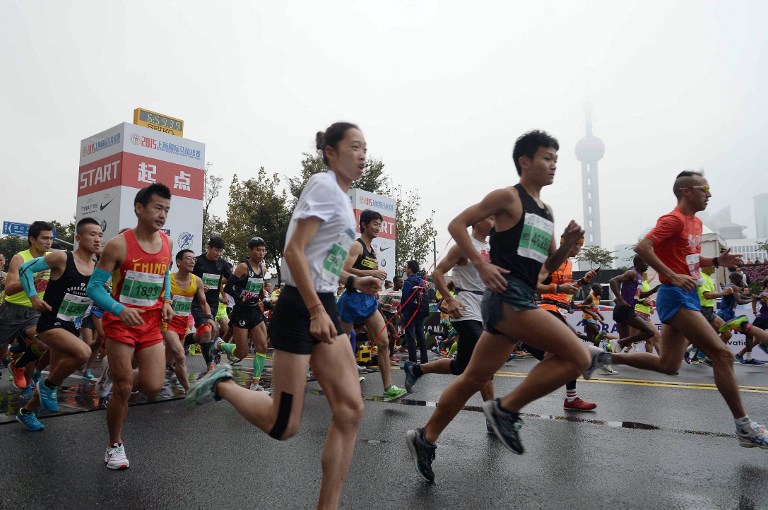 Organisers acknowledged that it was possible for a non-runner to pick up another person's bib, partly to help out-of-towners who may not be able to do so in person.
"Trading of number bibs is banned, but it is also hard to detect," a committee member told Xinhua.
Such cheating is not entirely new. In 2010, some runners in the Xiamen marathon were disqualified for covering part of the route by bus.
Xinhua quoted one marathon runner surnamed Liu as saying he had witnessed all kinds of cheating at races. Those who failed to get a number in the lottery could buy one from lucky registrants or simply take their chances by mixing into the crowd on the race track, he said.
Others who wanted a finisher's certificate but did not want to actually complete the race would either have someone else run for them or take shortcuts on the course, he said.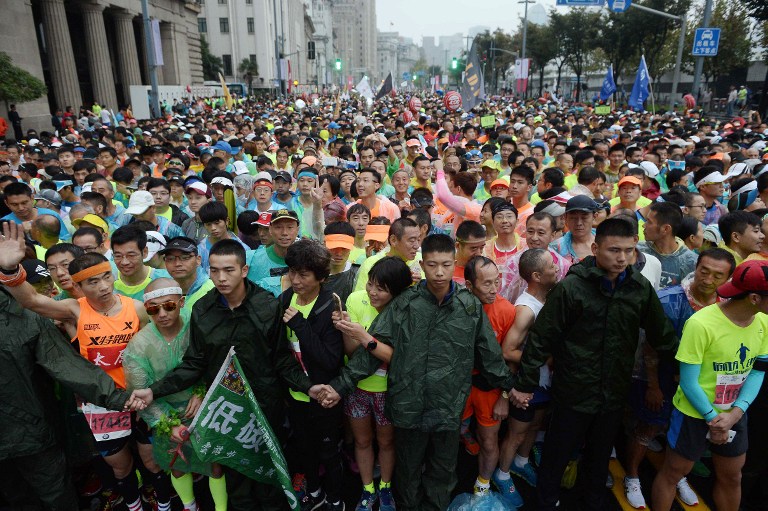 "The organisers should first be blamed for the chaos," another runner named Gao told Xinhua. "Once I saw a man running with a woman's number bib. The bib colours for male and female runners are different. Anyone who was not colour-blind could easily spot it, but all the referees along the route just turned a blind eye."
The tactic recalls the case of unremarkable Cuban runner Rosie Ruiz who won the Boston marathon in 1980 before suspicious officials realised she had taken the subway for part of the race and emerged from a station not far from the finish line.
Long-distance running has become increasingly popular in China since the country's first marathon was held in Beijing in 1981.
More than 300 events are now held a year, according to the Chinese Athletics Association, despite the kind of air pollution that in 2014 forced runners to compete in Beijing wearing face masks in choking conditions.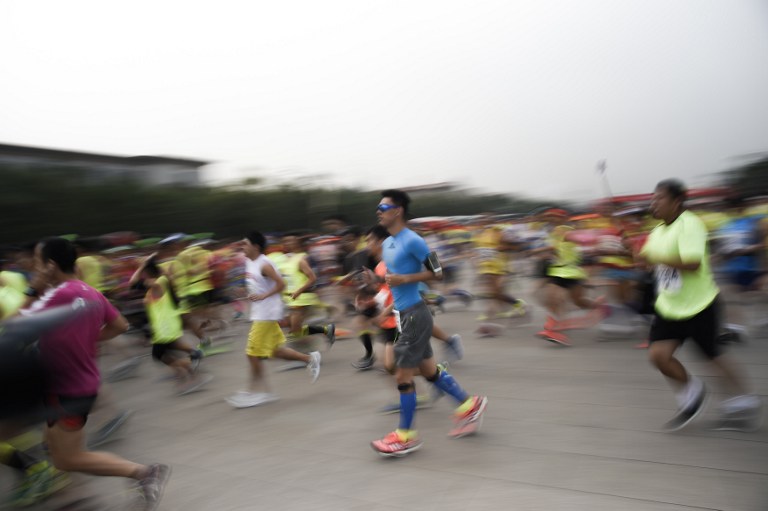 While some say the surge in popularity is due to the increasing desire to be seen to have a healthy lifestyle, others suspect the trend is driven by wanting to score social media points rather than love of the sport, Xinhua said.
It said that 14 people have died in marathons over the past three years, including the substitute runner in Xiamen this month and another competitor in the same race, who collapsed after the finish line.
Most of the dead were under 35, it said.
Xiamen's race organisers reacted to the deaths by appealing for athletes to abide by the rules.
"We call on all runners to bear the spirit of sportsmanship and run by the rules. Anyone who breaches the rules will face severe punishment."