With incumbent J&K Chief Minister Mufti Mohammad Sayeed breathing his last on Thursday, speculation of his daughter Mehbooba Mufti becoming the first ever woman Chief Minister of Jammu and Kashmir was already doing rounds. While as there has been no official confirmation, PDP's coalition partner in government BJP is showing signals that the party might not have any problem with her holding the chair. 
Holding the post of Peoples Democratic Party as President, Mehbooba was already seen as her father's successor in politics but his sudden death might have left the party with no other option either.
Here's what qualifies Mehbooba Mufti to be next J&K CM
One of the four children – 3 daughters and a son – of late Mufti Mohammad Sayeed, Mehbooba Mufti Sayeed was born on May 22, 1959 in Akhran Nowpora of south Kashmir's Islamabad district. But unlike her three other siblings who chose family life and non-political careers, Mehbooba quickly jumped up to be on her father's right side when he was aspiring to dislodge National Conference from J&K political sphere.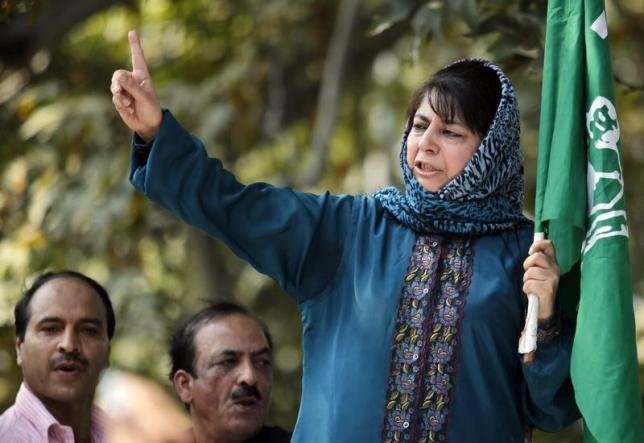 Starting her political career along with her father, Mehbooba fought her first election in 1996 on a Congress ticket from south Kashmir and won. 
A law graduate from Kashmir University, Mehbooba played a key role in her father's victory as Congress candidate in Lok Sabha elections of 1998 when Sayeed defeated NC's Mohammad Yousuf Taing from south Kashmir.
Floating their own political party Peoples Democratic Party in 1999, she lost 1999 Lok Sabha election on Srinagar parliamentary seat against sitting member Omar Abdullah. But her winning of Pahalgam assembly seat during 2002 assembly elections ensured her father passage to the CM's chair in coalition with Congress. 
She won her first Lok Sabha election seat from Anantnag in 2004 and retained the seat in 2014. Till now, she has never lost an election from South Kashmir.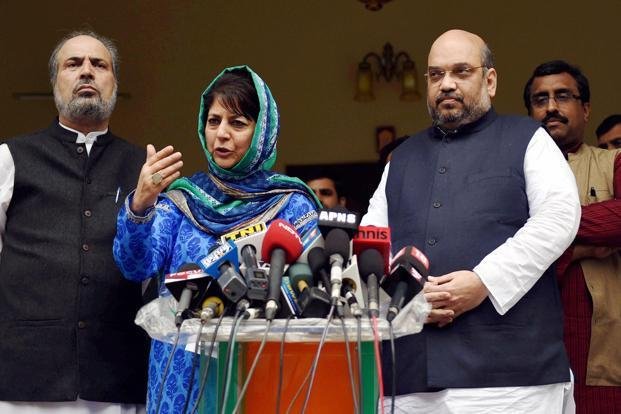 A law graduate from Kashmir University, Mehbooba hasn't remarried after divorce with her husband Javed Iqbal who joined PDP's rival National Conference in 2008. A mother of two daughters, Mehbooba divides her time between politics and looking after her family.  
A fiery speaker and an articulate leader, Mehbooba has earned the distinction of topping the list of politically active women in Jammu and Kashmir. Even though her jump into politics was something unconventional, Mehbooba has come a long way from a nervous young lady meeting local Kashmiri women during election campaigns to an astute leader who has led the party from front. 
 Mehbooba was also behind the much-hyped north-south coalition stitched up between PDP and BJP in J&K. In fact, during one of his last press interactions, Mufti Mohammad Sayeed had credited his daughter for doing all the groundwork and capturing vote-base that led to the party's victory. 
When Congress and National Conference coalition led by Omar Abdullah was ruling the state, Mehbooba filled up the void of his father's virtual absence from the valley's political sphere for nearly six years. It was only due to Mehbooba's strenuous efforts that PDP showed its visibility both on ground as well as in assembly. 
(With inputs from PTI)
Feature image source: Reuters