As a mark of protest, MGNREGA workers in Manika block of Latehar district in Jharkhand have in separate envelopes returned their meagre Rs five wage hike to Prime Minister Narendra Modi on Sunday and said they could very well do without it, reports PTI.
Enclosing the money with a letter, the workers affiliated to the Gram Swaraj Mazdoor Sangh expressed concern at the paltry hike as they felt that the central government was facing paucity of funds, otherwise the wages would have definitely increased in tune with Jharkhand's minimum daily wage which is Rs 212.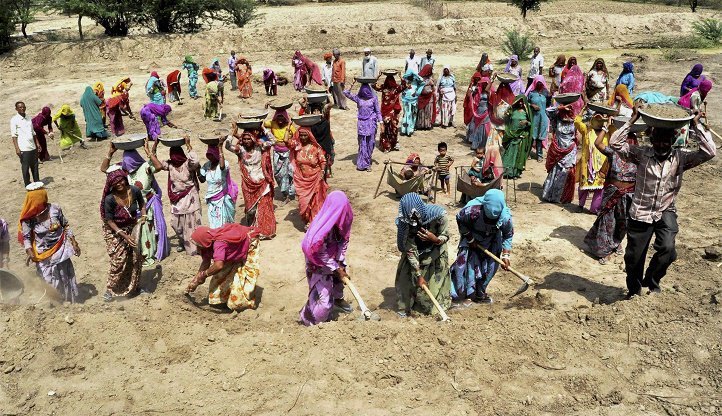 The minimum wage under centrally-sponsored MGNREGA in Jharkhand is Rs 162 and after the hike it stands at Rs 167. "…but we are fortunate that increase in 17 other states was less than five rupees. It appears that the labourers in Odisha have become prosperous as their wages have not been increased," the letter said. 
Further, the affected workers, including women, said in the letter that they felt the Centre's monetary need was more than theirs as the central government's expenditure was more. 
The Telegraph reported that the letter sent to Prime Minister Modi was filled with sarcasm.
"We feel that you need the extra five rupees more than we do, since your government has so many expenses. To implement the recommendations of the Seventh Pay Commission, you will have to spend an additional Rs 1 lakh crore at least on salaries and pensions of government employees. Defence expenditure is about Rs 2.5 lakh crore. You must also be spending a lot of money in terms of tax concessions given to big companies, apart from giving them cheap land and other resources."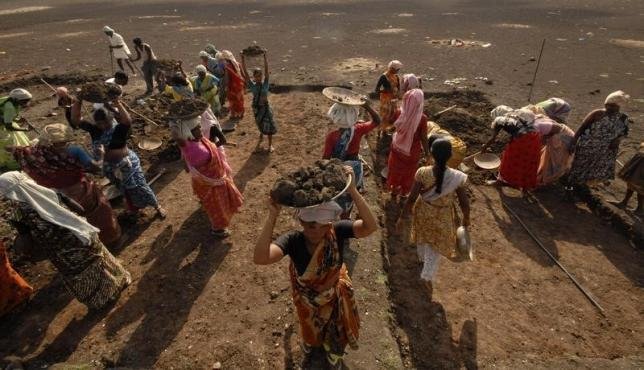 "Pondering over all these factors, we, the MGNREGA workers, in unison, have decided to return to you the five-rupee hike with the hope that you may make happy companies, friends and employees," the letter concluded signing off "labourer" as the sender. 
Economist Jean Dreze, one of the creators of the MNREGA act spoke to NDTV lamenting on the lack of funds the scheme was getting from the centre. "NREGA was meant to be a saviour for the poor. But there are no funds. It is not a good thing at all." he said.
(With inputs from PTI)
(Feature image source: Twitter | @ndtv)