'All Izz Well', the song from the movie, 3 Idiots is all about believing that if you think positively, everything will fall into place eventually. This unfortunately seems to be the mantra that Prime Minister Modi seems to be fervently abiding by.
Let's rewind 10 days shall we:
Feb 12
JNUSU President Kanhaiya Kumar arrested for sedition based on mere allegations. Former Delhi University lecturer SAR Geelani also booked for sedition for organising an event where 'Pro-Afzal Guru' slogans were raised.
And all Modi said on the day was this:
Feb 13
The Home Minister alleges Kanhaiya & Co. are being supported by 26/11 mastermind Hafiz Saeed based on a fake twitter handle. Students of Jawaharlal Nehru University (JNU) are being labelled as 'terrorist sympathisers' and are receiving death threats for 'anti-india' slogans by leaders of the ruling party at the centre.
Modi Tweeted:
Please do not call my son a 'terrorist' says Kanhaiya's mother as she breaks down while watching news flashes on TV.
Modi Tweeted:
Feb 15
Bunch of lawyer goons manhandle the media in Patiala House Court premises. "We'll break your phones and your bones" is what they said to journalists.
No tweet by Modi on this day. 
Feb 16
Delhi journalists hold a protest march against the violence outside Patiala House Court. Vishwa Hindu Parishad (VHP) and Bajrang Dal activists agitate outside JNU.
Modi Tweeted:
Appreciable effort by NDA. People across India reposed faith in politics of development, development & development. Sabka Saath, Sabka Vikas

— Narendra Modi (@narendramodi) February 16, 2016
Feb 17
Same lawyer goons again threaten and beat up journalists and Kanhaiya outside Patalia House Court and are garlanded like decorated soldiers.
Modi Tweeted:
Discussed comprehensive re-development of railway stations. We want to make our stations iconic structures & centres of economic activities.

— Narendra Modi (@narendramodi) February 17, 2016
The state of Haryana suffers a loss of Rs. 20,000 Crore due to the Jat quota stir with the agitators burning down public and private property. All roads leading in and out from the state were blocked. The national capital was suffering a water crisis. The agitators were so adamant that they even insulted captain Pawan Kumar by not allowing his mortal remains to be brought to his village in Haryana by road.
Modi Tweeted:
On Arunachal Pradesh's Statehood Day, my greetings to people of the state. I pray for the state's overall development in the coming years.

— Narendra Modi (@narendramodi) February 20, 2016
67 tweets by Modi between 12th February to 21st February, not one even acknowledging either the JNU or the Jat issue. Instead, he tweeted arbitrary things, resorting to blissful ignorance.
It's perfectly fine to wish people on their birthdays and states on their statehood day. It's in fact, imperative that PM Modi share the work done by his government towards developing the nation. But the man who proclaimed to possess a 56′ chest, is expected to address issues that have been the most debated subjects on mainstream and social media. Or is it the case that he considers these issues frivolous and not worthy of his time?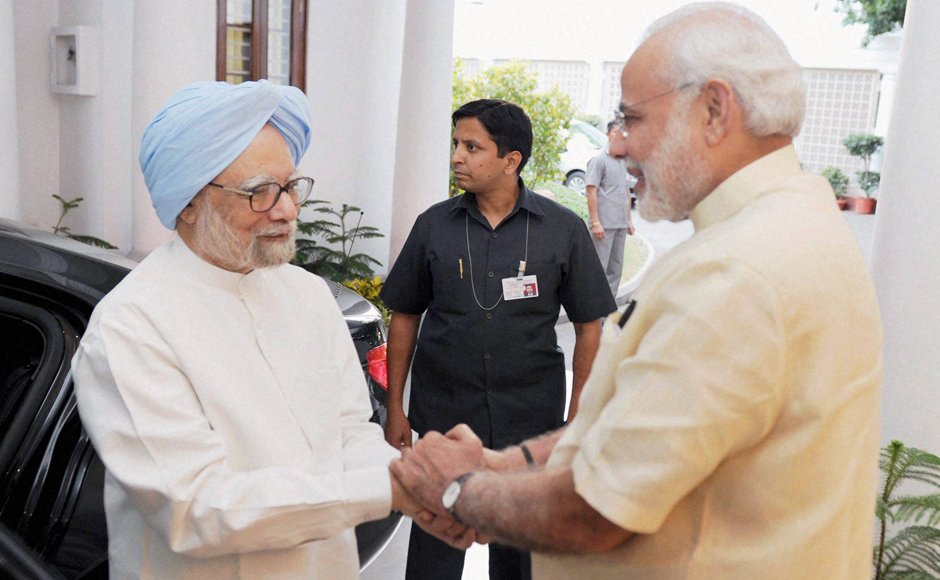 Having said all this, this silence from PM Modi isn't entirely surprising. Remember Vyapam, Lalitgate, Dadri and many other issues when he maintained resolute silence, to the point where CPI(M) general secretary Sitaram Yechury addressed the prime minister as 'Maunendra'.
Mr. Prime Minister, how is your silence different from that of former Prime Minister Manmohan Singh, who didn't utter a word over the scams that engulfed UPA-II?
More importantly, how does you silence make things better?
(Feature Image Source: Reuters)