Violent mobs went on the rampage in the Nagaland capital, Kohima on Thursday to vent their anger against ongoing elections to urban local bodies, vandalising and setting on fire government offices and vehicles, prompting deployment of five columns of army to bring the situation under control.  Here's all you need to know about the situation: 
What are the protests about?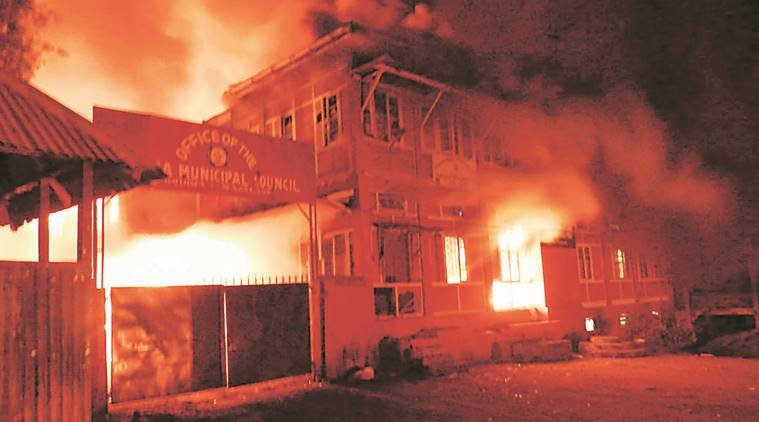 Activists of several tribal groups vandalised the State Election Commission and Deputy Commissioner's office and set ablaze the Kohima Municipal Council building. The Regional Transport office and that of the Excise Department were also set ablaze by violent mobs demanding the resignation of Chief Minister T R Zeliang and his entire cabinet for going ahead with the ULB polls despite opposition from powerful tribal groups that are against 33 per cent reservation for women in the municipal bodies. 
The Zeliang government has been facing stiff opposition from tribal bodies over introducing 33 per cent reservation for women in the urban local bodies. ULB elections have been due in the state for over 16 years.
What is the current situation?
Earlier on Thursday, the Nagaland Tribes Action Committee (NTAC), representing different tribal organisations, had served an ultimatum to Zeliang and his cabinet to resign by 4 pm, remove Dimapur Commissioner of Police and also declare the election process, already under way, null and void.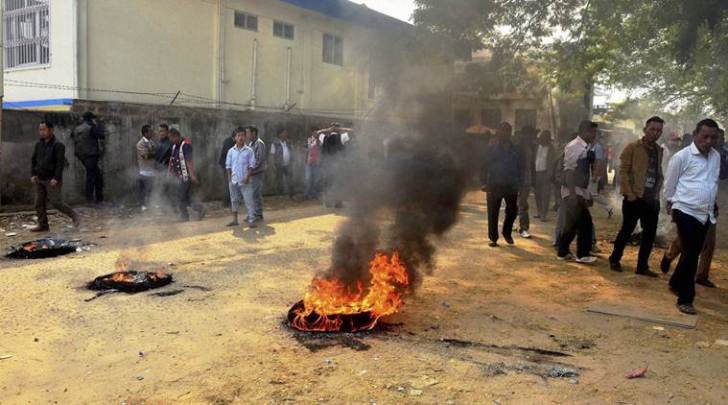 Anger was brewing in the state since the killing of two protesting youths in police firing at Dimapur on Tuesday. It grew further after the bodies were brought and kept in the heart of Kohima town last evening. Under pressure from NTAC, Zeliang, declared the election process null and void and also transferred the Commissioner of Police and Deputy Commissioner of Police of Dimapur to facilitate an impartial inquiry into the firing incident. Though the Chief Minister's decisions were announced before an angry crowd of protesters after the 4 pm deadline had expired, they turned violent.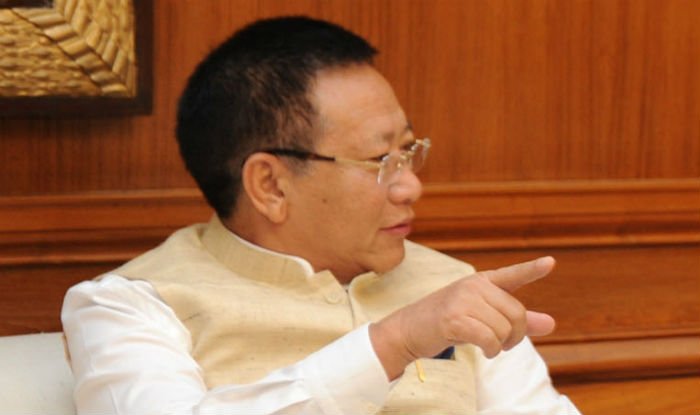 What does the Chief Minister Zeliang have to say about this?
Nagaland Chief Minister Zeliang on Thursday rejected the demand for his government's resignation following the death of two persons in anti-ULB poll agitation in Dimapur and appealed to the people to stop violence and not fall prey to rumour mongers.
Situation under control in Dimapur; There was some violence in Kohima, but situation under control now: Nagaland DGP

— ANI (@ANI_news) February 2, 2017
"Making unreasonable and unconstitutional demands such as asking the entire Cabinet to tender resignation when the Ministry has undisputed, unquestionable majority and support of the entire Assembly, is simply unacceptable and non-negotiable," the Chief Minister's Office said in a statement.
The Chief Minister also urged users of social media to desist from spreading rumours as untruths were being fed to innocent people by people with vested political interests.
(With inputs from PTI)
(Feature image source: PTI)