Prime Minister Narendra Modi held his monthly radio programme 'Mann Ki Baat' on Sunday where he encouraged people to declare their undisclosed income by 30 September, making it clear that this is the last chance to avoid problems that will follow after the window of opportunity closes.
Modi even gave the example of retired government employee Chandrakant Kulkarni who reportedly gave 52 post-dated cheques of Rs 5000 each out of his monthly pension of Rs 16,000 as donations for his flagship programme, Swachh Bharat Abhiyan.
Why? So as to urge employees to provide accurate information about income and assets to the government.
"We lose our peace by violating rules, why not give correct information about our income and assets to government?" and went on to add that, 
"In a country where a government employee donates Rs 5,000 every month out of his monthly pension of Rs 16,000, nobody has a right to evade taxes. He should be an inspiration." 
He said no questions would be asked about the source of the undisclosed income or assets if the declaration is made voluntarily by 30 September.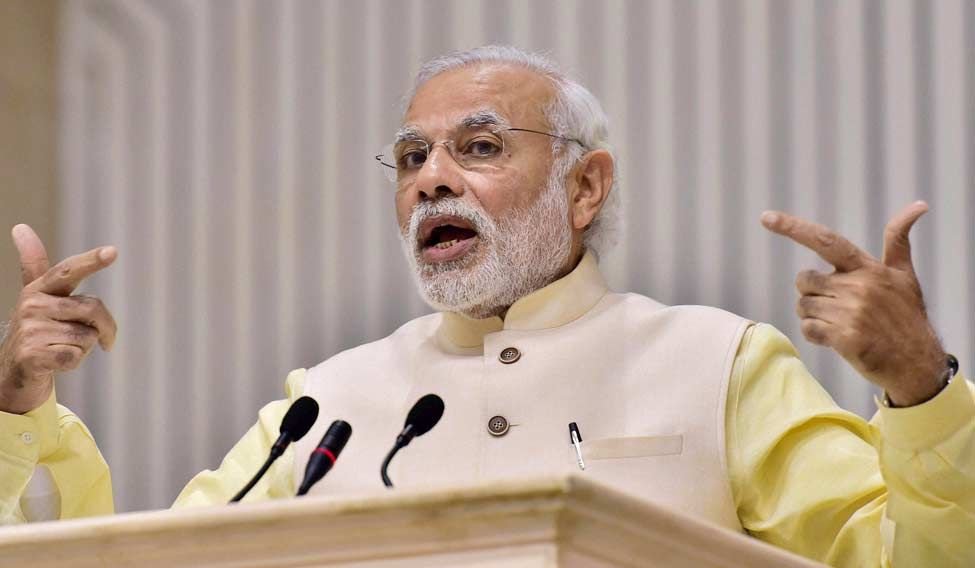 He said by paying a penalty, those having undisclosed money can free themselves from various kinds of burden. "I have promised that there will be no inquiry into the source of the undisclosed income and assets if the declaration is made voluntarily. That is why I am saying it is a good chance for becoming a part of transparent system," he said.
"Let me tell the countrymen that this chance is till September 30. Consider this as the last chance," the Prime Minister asserted during his monthly address to the nation.
He said he has told BJP MPs that if anybody faces any problem after 30 September for not abiding by the rules, no help should be provided to them. "It will be better that you take advantage of the window provided and save yourself from the difficulties that you can face after September 30," he said.
(With inputs from PTI)
(Feature image source: Twitter)