Daljinder Kaur may be the proud mother of a baby at the grand age of 72 and might even be the world's oldest mother ever. But the birth has also sparked a debate on whether in vitro fertilisation should be allowed for couples who have been unable to conceive and are over 60. And a body representing doctors working in the field of assisted reproduction techniques believes it should be banned.
"A woman hits menopause somewhere around the age of 50. So ideally, medical science prescribes that she should attain motherhood before that age. According to global medical norms, the combined age of couples seeking parenthood through IVF should be less than 100," Dr Narendra Malhotra, President of the Indian Society For Assisted Reproduction (ISAR) told ScoopWhoop.  
"These practices are thus violating all the norms and are sending out a wrong message to the society and we condemn it," he said. 
In Vitro Fertilization (IVF-test tube) has helped many childless couples who long for an offspring have one. Several IVF clinics have successfully helped senior couples have children despite their age. 
"Such practices affect the growth and development of a child. A woman in old age may not be physically fit and her health disorders can pass on to her child. Plus, why do parents at an advanced age long for a child without thinking twice about who will take care of him/her after their death," Dr Malhotra said.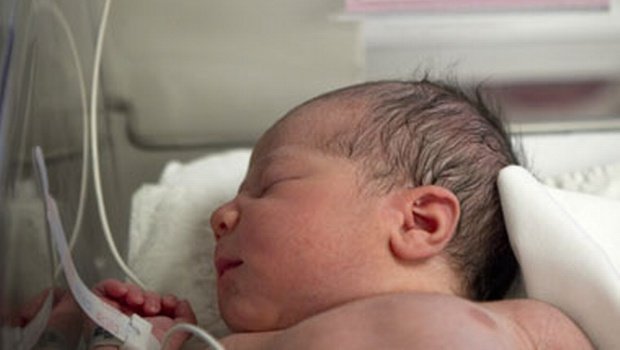 Several clinics across the country are blatantly flouting the norms. 
"From metro cities to small towns, these clinics function everywhere without any checks and balances further bringing a bad name to the IVF process," he said. 
The website of a private hospital in Haryana blatantly advertises its success rate with aged couples: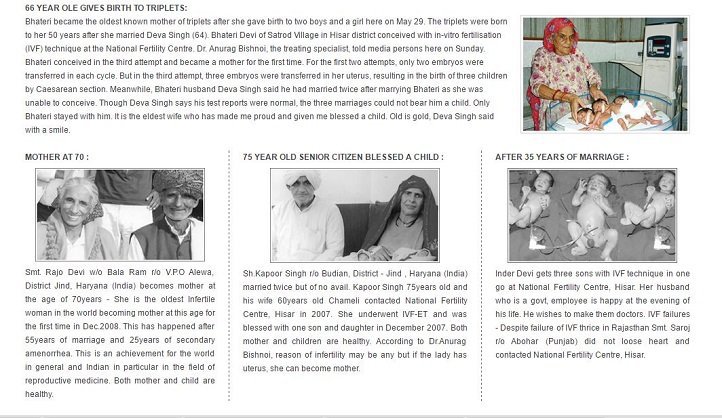 Dr HD Pai, a gynaecologist and former president of ISAR, said the biggest problem is absence of a stringent law. 
"There are Indian Council of Medical Research (ICMR) guidelines about the appropriate age for couples to go through IVF. But there is no specific law in India which complements the same. Thus, clinics are flouting this guidelines with this loophole. Legally speaking, we cannot call it unethical," Dr Pai said.
"We met Haryana health minister Anil Vij on Thursday to express our concerns. Although he  supported our cause, but he expressed helplessness as there is now law against it," Dr Malhotra said.
Here is what the proposed guidelines as per the Assisted Reproductive Technology Bill 2014 (under consideration) say: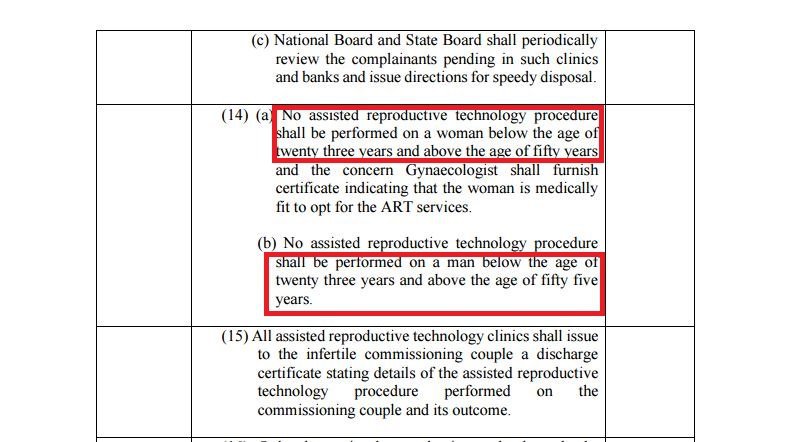 ISAR claims that it has the support of doctors and medical experts from across the country who want to ban this unethical practice. They have written to Union Ministry of Health and Family Welfare, as well as Medical Council of India (MCI) requesting them to look into the matter.
"Such IVF cases sound good only for records and titles. It is understandable that couples wish for an offspring. But for that one can always go for adoption which is a very noble cause. Why do parents want to have a child which will become an orphan at a very young age when his/her parents die and will have to be looked after by someone else," Dr Malhotra said.
(Feature image source: AFP)