The car sped past plush, sprawling farmhouses in Delhi's Chattarpur and bent into a curve that culminated at the Asola-Bhatti Wildlife Sanctuary. Replicas of French chateaux and English mansions behind us, what now unfolded was a colony of haphazardly constructed mud houses, and make-shift tents with tarpaulin covers. Narrow streets were dotted with open sewers and an army of pigs – roaming around or rooting up trash and dirt.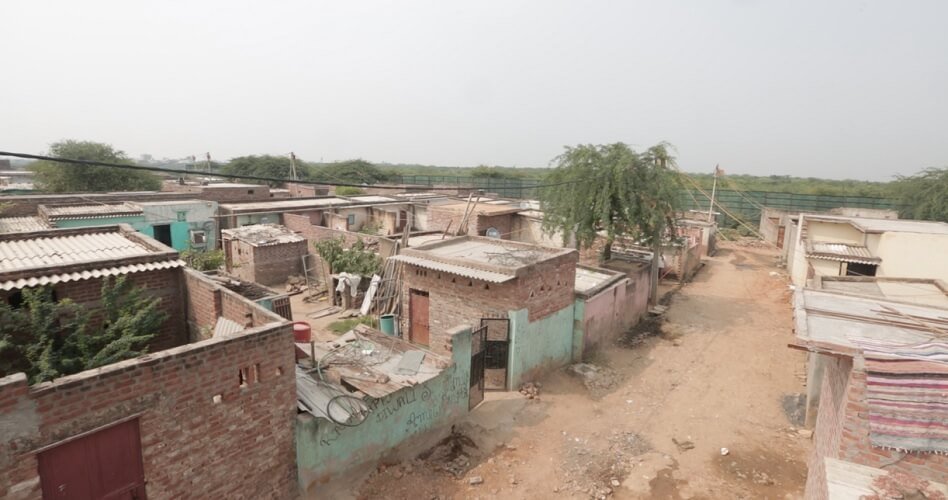 These jhuggis and tents, that have illegally sprung up on both sides of the Sanjay Colony police chowki in Bhatti Mines village, comprise what is called 'Pakistani mohalla'. As the name suggests, the colony is home to those who immigrated from Pakistan – mostly Hindus who had stayed back at the time of partition.
Many came in the 1970s (in the wake of the 1965 war) and the influx continues till date. In fact, after Modi announced in April that Pakistani Hindu refugees would be treated like other Indian citizens, the number is surging, say locals. Presently, the number of refugee families is well above 40.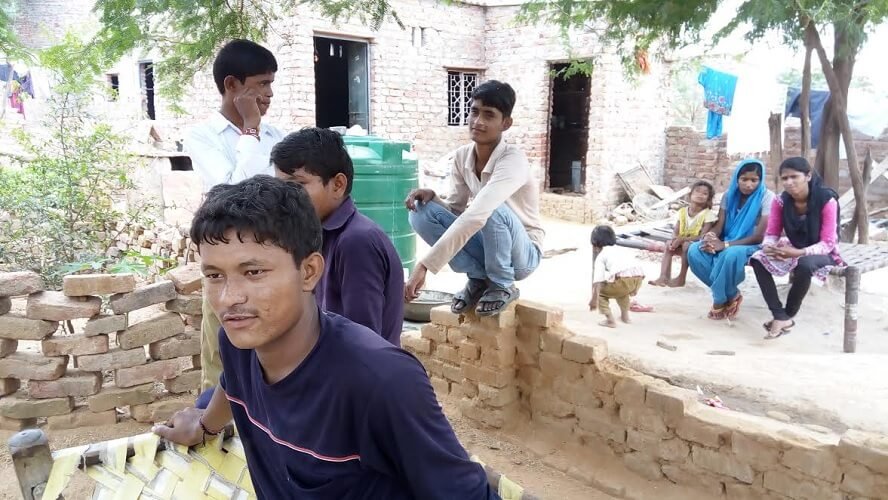 'Pakistan is for Muslims. The land of Hindus is India'
Nazeera, 40, came here from Umerkot in the Sindh province of Pakistan four years ago. "Your name is Nazeera?" I ask again. "Muslim-sounding names are common among Hindus there. I am indeed a Hindu." She shows me framed portraits of Hindu gods like Shiva and Hanuman in her one-room tenement to quell my doubts. Nazeera, like her neighbours, doesn't use a surname.
I look at scenes of abject poverty all around. It's a battle even for the basics.
"We have neither electricity nor water. Our children walk through dirt everyday from school and back. We cook on firewood that our kids collect all day," she says as if on cue.
Was it like this in Pakistan too?
Nazeera admits her life in Pakistan was better. They lived in pucca houses and had power and water supply.
But moving to India is a decision she will never regret.
"Pakistan is not the land for Hindus. It's for Muslims. Our country is Hindustan," she says simply.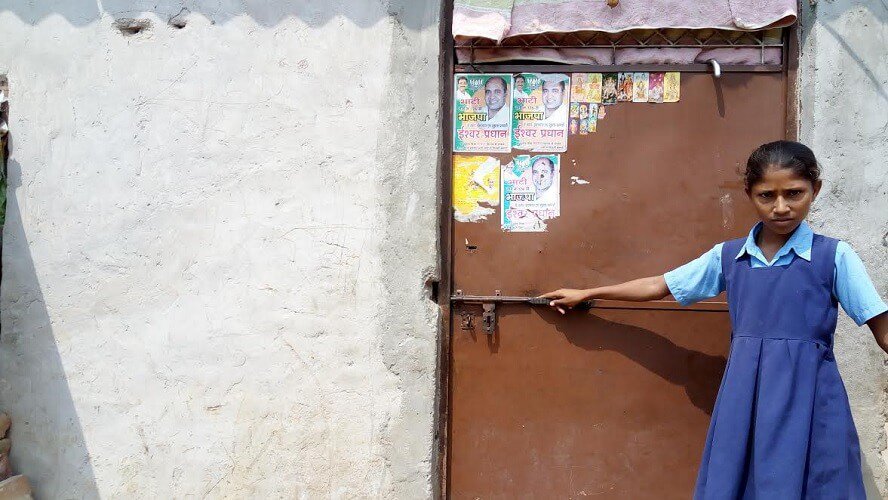 'We have freedom to travel in India. We can go sightseeing here.'
Once joined by her 21-year-old nephew Anil, who speaks about Pakistan with visible disgust, Nazeera is more forthcoming. "We lived in a Hindu colony. On the face of it, there were no problems. We lived our lives, Muslims lived theirs. But we had to be careful all the time, very careful," she said.
During Holi, women would scold their children and ask them to play with colours within the boundary of the colony. "If the colour as much as touched a Muslim, there would be a riot-like situation."
"We didn't burn crackers there. Muslims objected to the noise. But we sang prayers inside houses and made delicacies. With that, nobody had a problem."
Anil has completed school and now works at a tyre puncture repair workshop. He is glad that unlike in Pakistan, he has freedom to travel and go sightseeing in India. "Hindus don't roam around in Pakistan like they do here. If we ever travelled, it would be in groups. Here, I have already seen Qutub Minar and India Gate," he says.
At some point of time, he'll travel out of Delhi too, he says, grinning.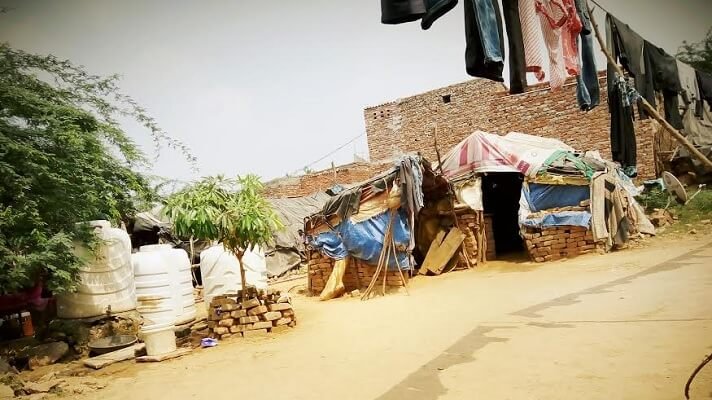 'You can't praise India in Pakistan. They beat us up.'
Like Nazeera and Anil, many refugees in Pakistan Mohalla have come from Sindh. Religious intolerance forced them to leave everything behind and cross the border. 
Roshan, 50, who hails from Sindh's Naushahro Feroze city, moved 10 years ago. He speaks Sindhi, doesn't understand Hindi and so his 14-year-old son Akshay – who took tuition for Hindi – translates what he says.
Akshay's grandfather was adamant about not leaving Pakistan during partition, but eventually, the family sensed trouble. The number of Hindus was shrinking, wars were heightening tensions between the two communities and it was becoming increasingly difficult to find work and spouses for their kids. Roshan insists that he, like two million Hindus currently in Pakistan (the number was double during partition), constantly live in fear.
Eventually, Roshan made a permanent shift to India. Like most immigrants, Roshan too sold away his house and possessions at a throwaway price in Pakistan and took a train journey to India. And like most men, he began to work as a daily wage labourers in south Delhi colonies like Chhatarpur, Saket and Khirki. This came as a blow as he was better-off in Pakistan – he worked as a security guard in a factory.
But Roshan is happy with his decision.
"Hindus are considered 'neech' (lowly) there. The social status is low," he says.
There were other problems too. "You can't praise India. You can't say anything good about India or any Indian government. They beat us up," said Akshay.
It was always tense during cricket matches. "First, we were always confused who to cheer for. Second, we would confine ourselves to our houses to avoid all trouble."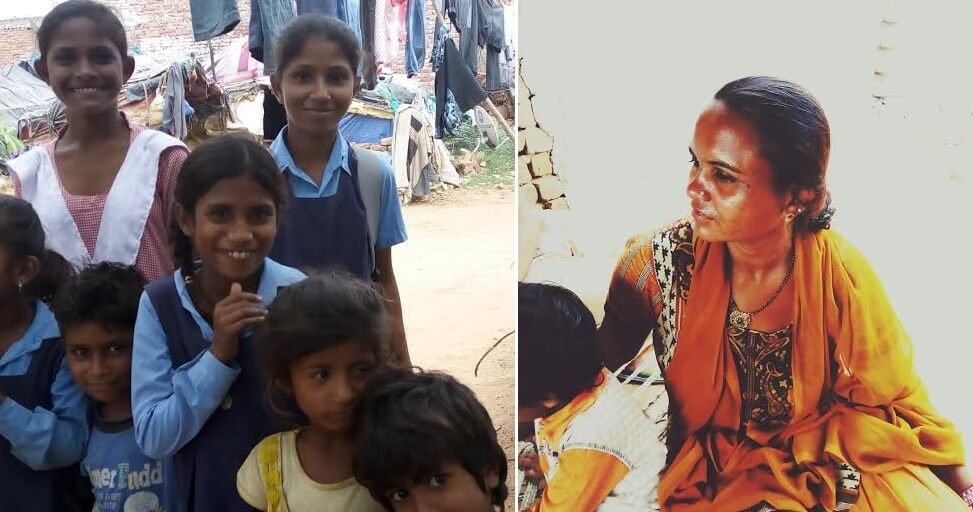 Akshay is thrilled that he has his loyalties clear now. He wants India to win. After the Uri attack, if there is a war situation, he would again root for India. But Roshan isn't as sure, and evades the question saying it's for the big guns to decide. "Abba ne Pakistan ka namak khaya hai. But I want only India to win," Akshay says cheerfully.
'In Pakistan, they tease us for being Hindus. Here, they call us Pakistanis.'
Akshay, who wants to become a police officer but can't figure out how for lack of citizenship, hopes that by the time he has kids, the family will be fully Indian. (India is not a signatory to the 1951 Refugee Convention so it cannot recognise immigrated Pakistani Hindus as 'refugees' officially. Under the new proposed Citizenship Act of 1955, they can apply for citizenship after six years).
In fact, that's a challenge for most refugees. To be considered fully Indian. "When our kids go to school, they are teased as Pakistanis. In Pakistan, they tease us for being Hindus," says Asha, 35, who came here 1.5 years ago.
Asha admits to facing a host of problems here, but is glad that her four-year-old daughter Kajal can now study as much as she wants. "There, girls, especially Hindu girls, don't step out of house. There is a problem of kidnapping. Wo uthakar le jaate hain ladkiyon ko," she said.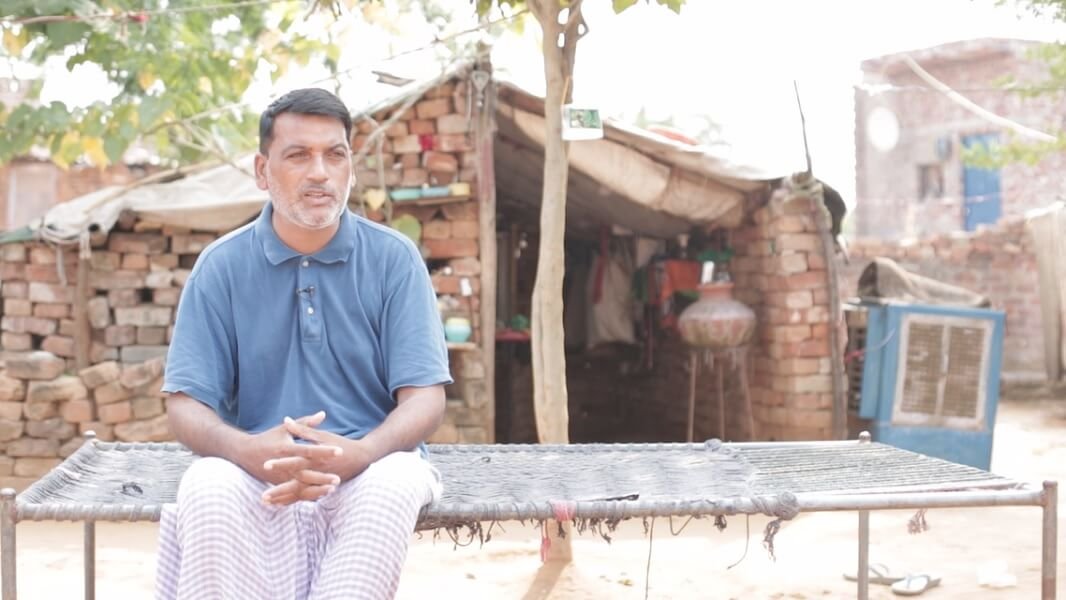 Jevar, uncle of Madhu who was recently in news for being able to join a school after Sushma Swaraj's intervention, said Hindu girls in Pakistan don't study beyond 10th or 12th. "Families don't want them to be noticed. If they do go out to study, we don't know whether they'll come back or not. There is no such problem here. We can even educate our children to become big officers in India," he said.
Asha's nephew Suresh said while life for Hindu girls in Pakistan is confined to homes, Hindu boys dare not speak to Muslim girls. "If anyone senses a Hindu boy is having 'friendship' with a Muslim girl, he'll be killed."
"Actually, the Muslim girl will also be killed," he adds as an afterthought.