New Delhi: A prolific Dalit writer from Rajasthan has come under fire from various caste-groups over her book on Maharana Pratap in which she has argued that, against the conventional belief, the popular 16th century Hindu king was not a Rajput. 
69-year-old Kusum Meghwal has filed a complaint at Ambamata police station in Udaipur, alleging that she has been receiving death threats from certain callers "associated" with Thakur and Rajput groups like Karni Sena. However, what has been "perturbing" for the author that the criticism of her book in Hindi 'Maharana Pratap Bhil Rajputra The – Kshatriya Ya Rajput Nahi' – has come two years after the publication of the book.  
The Rajput group Karni Sena made headlines earlier this year after its members vandalized the sets of Bollywood director Sanjay Leela Bhansali's 'Padmavati', which was being shot in Rajasthan's Jaigarh fort. The Karni Sena members had also physically attacked Bhansali.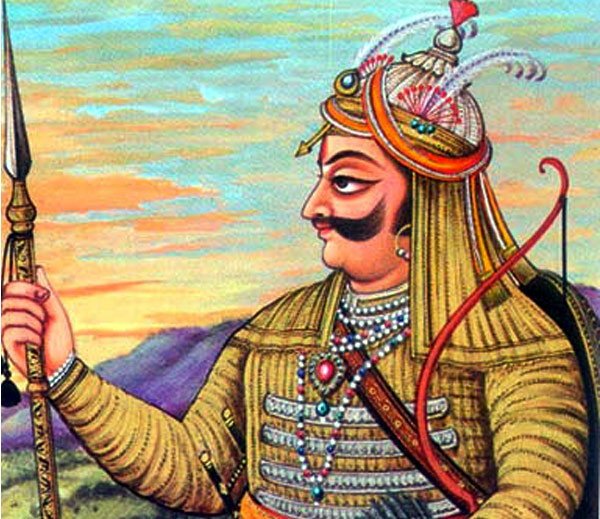 "I am not demeaning or defaming Maharana Pratap but only proving with documentary evidence that he belonged to adivasi group Bhil community. What's wrong with that? I am not saying he was not brave or discrediting his valour, but instead of fighting pen with a pen, the Rajput groups are abusing me and threatening me that they will kill me in my own home. I am terrified," Meghwal, who said she's avoiding to venture out of her home since threats, told ScoopWhoop News.  
While Meghwal claimed that she filed a complaint against the callers last week, the author said she hasn't received any help or security from the authorities till now. 
However, Station House Officer Ambamata police station, Chandra Purohit said they have "provided security to the author according to the threat perception and are investigating the case." He didn't elaborate the location and number of cops securing the author. 
"It's not only Rajputs from Rajasthan, Thakurs and other Rajputs, of whatever stature, from across India, are calling me and abusing me. They are also posting messages on Social media against me," she said. 
Meghwal, who has authored 65 books on caste and identity, also said she's ready to defend her work "if challenged in a court under the provisions of the Indian constitution."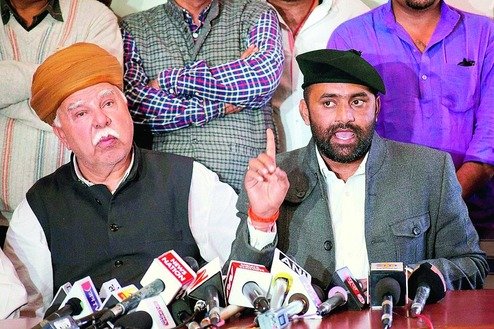 When contacted, State President of Karni Sena Mahipal Singh Makrana confirmed the group's opposition to Meghwal's assertions in the book. While claiming that he was not "personally aware" of the calls made to Meghwal, Makrana said "some members of the group might have taken this step." 
"There's a particular group of people in our country who are hellbent on distorting our history, either through art, films, books or any other form. I haven't spoken personally to her. Kshatriyas have their own history and we will continue to oppose anyone who tries to distort it," Makrana told ScoopWhoop News.
Asked if that would mean violence as well, Makrana said "it would depend upon the situation." 
"If someone doesn't agree by words, then he/she will agree with action. Kshatriyas have always respected women but at the same time they have also cut off noses of those women who were involved in immoral activities…of course she'll get threat calls for what she has done," he added. 
Feature image source: ScoopWhoop/YouTube