Recently, an advertisement on endangered animals in Gujarat has pitted animal conservationists in the state against the Gujarat tourism board. 
According to a report by The Times of India, the advertisement asks tourists to "race with beautiful neelgai, the indian wolf, pelicans, the desert fox…wild Ass at Little Rann of Kutch." 

Not amused, environmentalists have raised serious objections to it because all the animals mentioned in the ad are endangered. They say that doing what the ad suggests is actually a punishable offence. As per the Wildlife Protection Act, 1972, disturbing wild animals is punishable with a penalty of Rs 5,000 to 10,000. You get also get imprisoned for upto six months. 
A former member of Nation Board for Wild Life, Divya Bhanu Singh Chavda feels that the word 'race' sends a wrong message. Chavda told TOI:
"The Asiatic wild ass is nearly threatened animal found only in Gujarat. Racing with such endangered creatures will be disastrous as there are chances of injury to the animal or even death".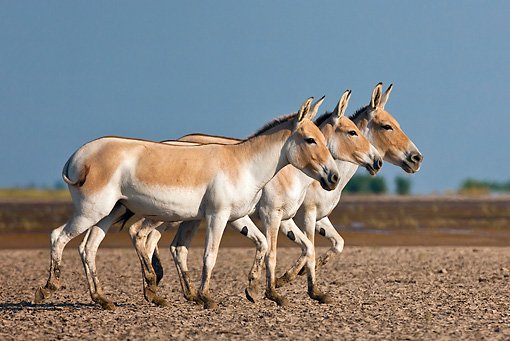 Voicing the same concerns, member of Wildlife Institute of India Yadvendradev Jhala said:
"Chasing a wild animal could lead to exhausting the beasts and sometimes if the animal is chased for a longer distance it could lead to death due to shock." 
After the criticism, N Srivastava, commissioner for tourism and managing director of Gujarat Tourism, clarified that 'Come race with' was just a catch phrase and they didn't realize it could be taken in a wrong sense. He has assured that the board will now review the advertisement and make the necessary changes.