In what came as a silver lining for his disappointing Rio 2016 campaign, news emerged on Tuesday that wrestler Yogeshwar Dutt's bronze medal from the London Olympics was upgraded to silver. After second-place finisher Besik Kudukhov of Russia was stripped off his silver medal for failing a dope test, Yogeshwar was next in line.
"This morning I came to know that my Olympics medal has been upgraded to silver. I dedicate my medal to people of the nation," Yogeshwar had tweeted.
But just when you thought his legend couldn't grow bigger, Yogeshwar has now said he would like Kudhokov's family to keep the silver medallion. 
Wondering why?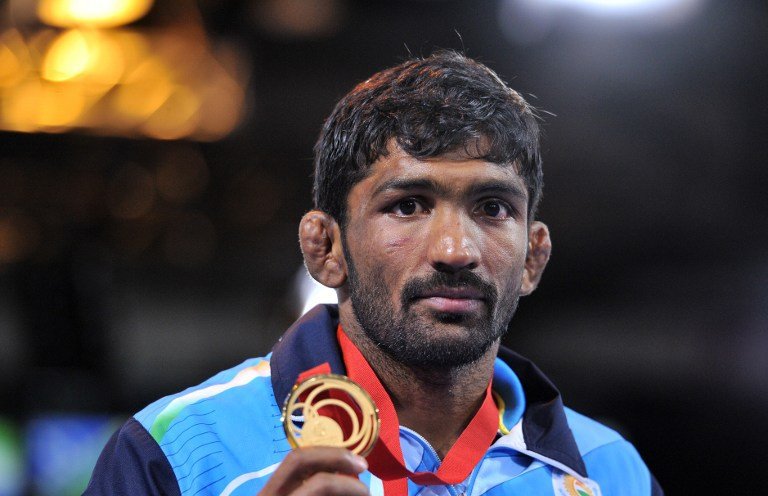 In case you did not know, Kudukhov — a Russian legend, four-time world champion and two-time Olympic medallist — had died in a car accident in Russia in 2013. He was 27-years-old then and his passing had left the wrestling world stunned. In a recent retrospective test, he was found to have used a banned substance in a test conducted by the World Anti-Doping Agency (WADA).
Yogeshwar, acknowledging Kudukhov, said that it was unfortunate that the Russian wrestler failed a dope test after his death and he still respects him for what he achieved.
"If it is possible, I would like [Kudukhov's family] to keep the silver medal. It will be respectful to his family. For me, humanitarian sympathy is above all," said the wrestling legend in a tweet.
Besik Kudukhov शानदार पहलवान थे। उनका मृत्यु के पश्चात dope test में fail हो जाना दुखद हैं। मैं खिलाड़ी के रूप में उनका सम्मान करता हूँ।

— Yogeshwar Dutt (@DuttYogi) August 31, 2016
अगर हो सके तो ये मेडल उन्ही के पास रहने दिया जाए। उनके परिवार के लिए भी सम्मानपूर्ण होगा। मेरे लिए मानवीय संवेदना सर्वोपरि है।

— Yogeshwar Dutt (@DuttYogi) August 31, 2016
The man, of course, knows a thing or two about personal losses. 
In an interview to ScoopWhoop before Rio 2016 he had said:
"When I started at the age of 7-8, I didn't know what wrestling was. There have been a lot of ups and downs after that. Two days before the 2006 Asian Games, my father passed away. I didn't want to go but my mother said that I should go so that no one can say anything about me in the future. Even my gurus said the same thing—that the real tribute to my father would be if I won gold there. I couldn't win gold but won a bronze."
Yogeshwar, who had bagged a bronze medal in men's 60kg freestyle category in the London Games, has now joined Sushil Kumar as the other silver medallist wrestler from the 2012 Olympics.
But with his stand on the medal, he enhanced his reputation as a true legend of Indian wrestling!
Bronze or silver, Yogeshwar has shown us that he has a heart of gold.
(With PTI inputs)
Featured image: PTI