The flood situation is a big threat that people are facing in many parts of India. Some have been displaced from their homes, some have lost all their belongings and in the worst of all cases, some have been separated from their families.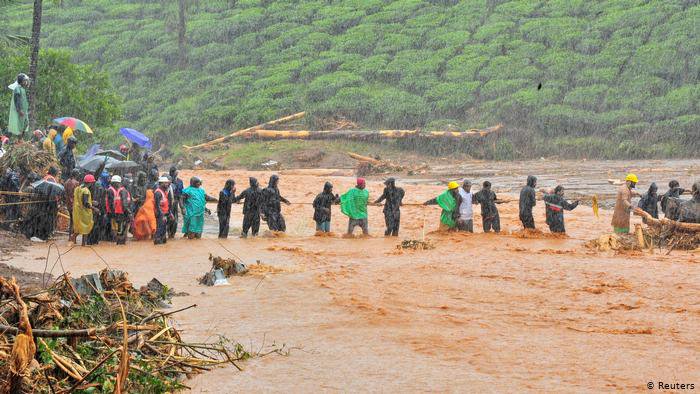 In these times, as the nation struggles, there have been some people and organisations who have gone beyond their call of duty to help those in need. Here we list some of them.
1. Noushad – a textile dealer from Kerala – donated all the dress material he ordered for Eid to people in the flood-hit areas of the region. 
Noushad's video of donating the clothes went viral on the internet, following which he became an overnight hero and got a gift of ₹100,000 announced by a Dubai businessman. In the video, Noushad can be heard saying, "we did not bring anything with us [when we were born]," as he picks up bundles of clothes and fills them in a sack. This is what an actual hero looks like!
2. Following heavy flood in Western Maharashtra, around 300 people decided not to celebrate Eid and donate money to the struggling people.
Seeing the gravity of the situation, around 300 families of Pune have taken the decision to let go of Eid celebrations and donate money to the victims of the natural disaster, instead. In this connection, social worker Azaz Kazi told Hindustan Times:
There are as many as 300 such Muslim families in Pune who have chosen not to celebrate. All these families have donated an amount they had saved to buy animals to sacrifice and new clothes for their fmailies. This is just a small gesture to remember those who lost their lives in this flood.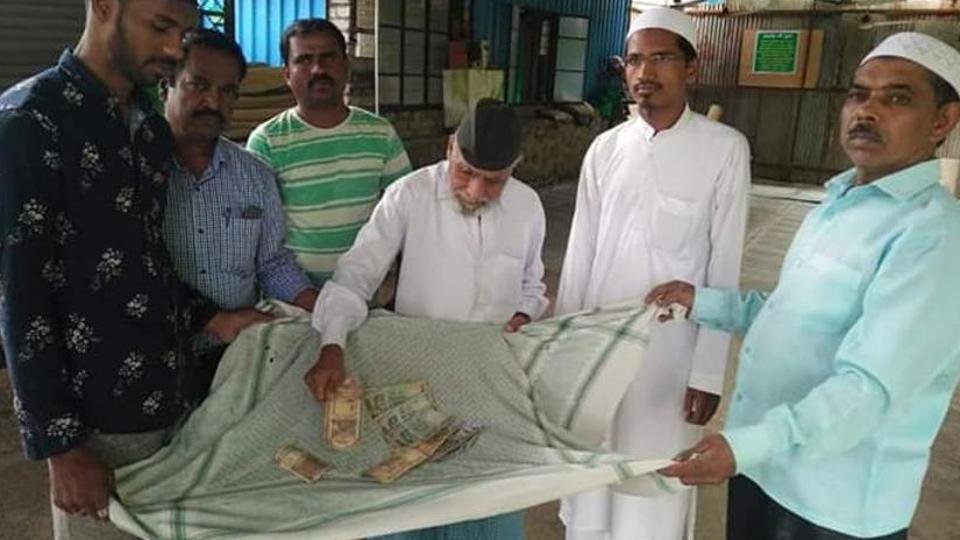 3. Anas Asna – a man from Pathanamthitta town in Kerala – donated the money he had saved for the treatment of his son – who is suffering from cancer.
In a Facebook post Anas mentioned that the plight of the people was much bigger than that of his family. This post soon went viral, with many people offering help and saying that they will bring this to the notice of the health minister of the state.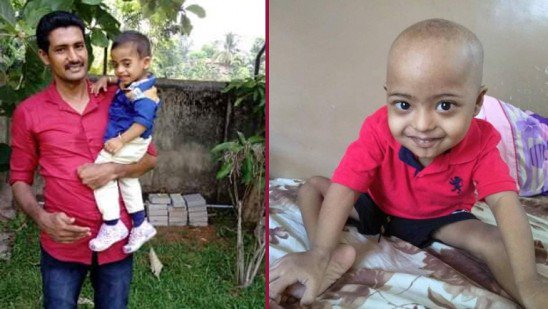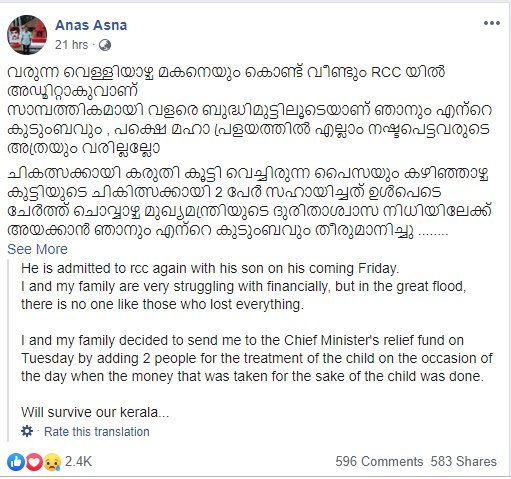 4. Khalsa Aid provided ration to 4,000 people in flood-hit Assam, hence proving that they will always be our heroes without capes.
Although the situation in Assam is slightly better, now, the death toll on August 5 was 91. Helping people in these times of crisis was Khalsa Aid, who reached the region with the much-needed ration for the victims.
5. A 75-year-old farmer donated ₹1 lakh to the CM's fund in Karnataka to help those who are struggling because of the flood situation.
Honnappa Gowda, hailing from Nidle village in Karnataka, said that he lost his parents early in life and he 'can understand the pain of hose who lost homes'.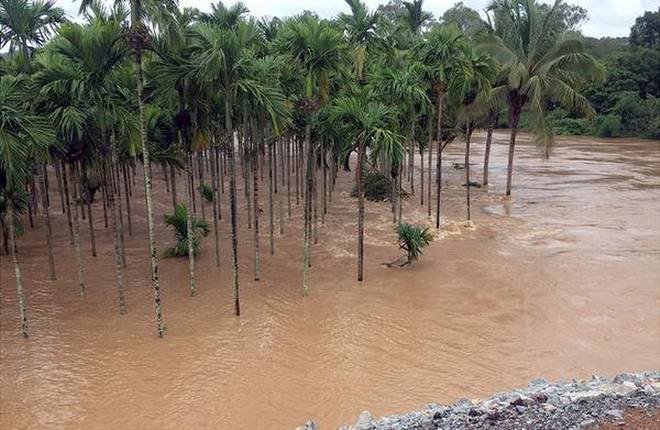 6. A Karnataka boy, aged 12, guided an ambulance carrying 6 kids across a bridge submerged in flood water. 
Named Venkatesh, the boy ran in front of the ambulance while swimming in neck-deep flood water. Venkatesh was quoted by The Indian Express as saying:
I really don't know if what I did was an act of bravery or not. I just wanted to help the driver.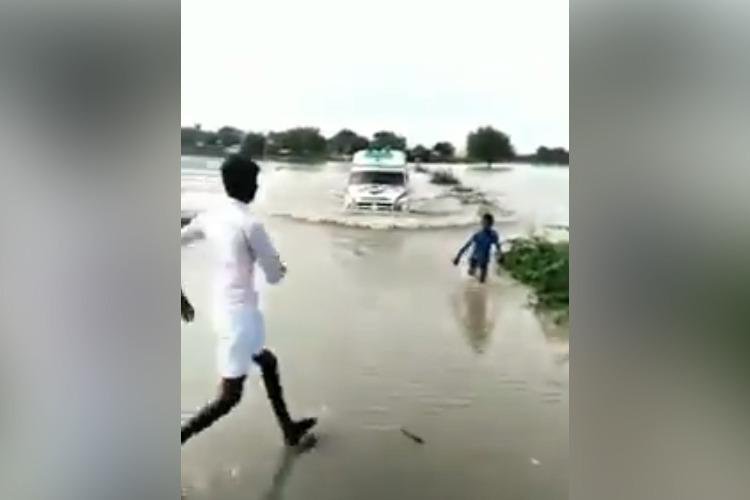 People with hearts of gold!