Dogs have often shown unconditional love and loyalty towards humans, and this was once again proved by a devoted canine who gave up his life to save his master from a tiger.
The dog, called Jacky, lived with a farmer in Barbatpur village near Dudhwa National Park in UP. On Friday night, while everyone in the house was asleep, Jacky smelled a tiger approaching from the forest. He tried to wake up his master, Gurdev Singh, but by the time the farmer woke, the tiger pounced. 
To protect his master, four-year-old Jacky attacked the tiger, giving Singh enough time to grab a stick and raise an alarm, reported The Times of India.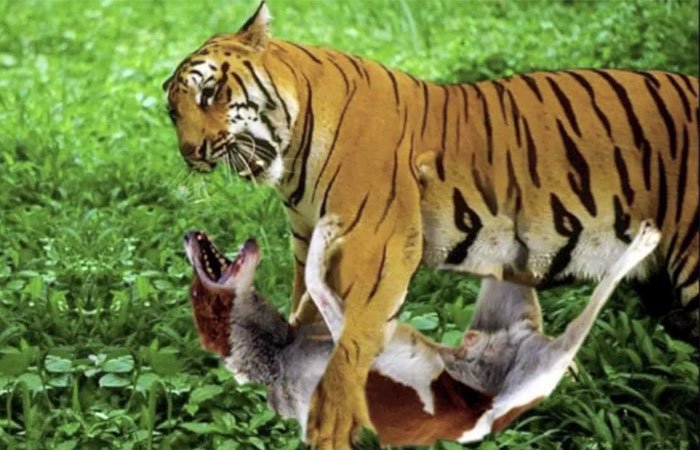 In the ensuing fight, Jacky was severely wounded and dragged by the tiger back towards the forest. Singh's family immediately set about searching for the missing dog, but found his body later in the night. The villagers then buried the heroic dog. 
A grieving Singh told The Times of India that Jacky's mother was a stray and that his children had bought home the pup four years ago. He added,
"Jacky returned the favour of a few chapatis a day by giving up its life. I wish humans could learn from it how to love others and show devotion."