Everyone knows that students will resort to anything under the sun if it may give them even a minuscule leg-up during exams, but authorities don't take kindly to even the most innocuous practice. So, now don't write 'Om' or '786' anywhere on your answer sheet or you'll be debarred from the examination, the UP Board of High School and Intermediate Education has warned its students .
The board said that the move is aimed at keeping religion away from the examination process, as well as to keep the religion of the examinees a secret from the examiners, reports India Today. 
The board has also cautioned the examinees against any misbehaviour with examination superintendents, and has directed the authorities to ensure that the students do not carry mobile phones or other electronic gadgets that could assist them in cheating. Violation of any of the directives will see the students disqualified from the exam permanently.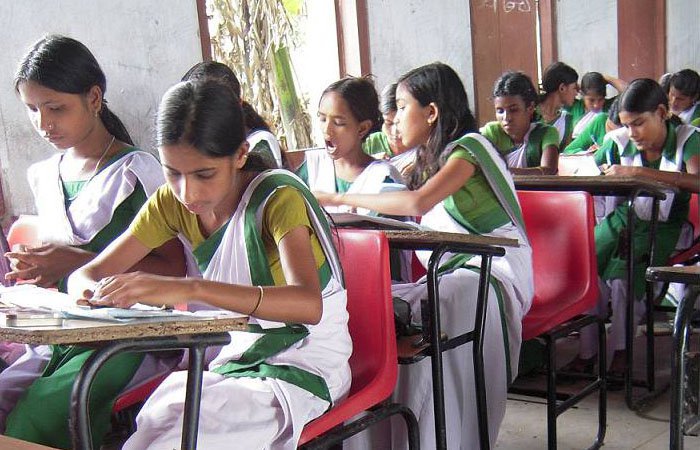 District inspector of schools Mohammad Ibrahim told The Hindustan Times,
"A foolproof strategy to conduct the examinations peacefully and in a fair manner has been prepared and requirement of district officials for conducting the examination has also be submitted to the district magistrate."
A few years ago, Bangalore University had warned students that if they resorted to religious displays in their answer scripts, they would have to write the exam all over again. Similarly, Visvesvaraya Technological University (VTU) had issued a diktat that inscribing any religious symbol would be considered a malpractice. 
The UP Board high school and intermediate examinations will be starting from February 18 onwards, and will conclude by the end of the March. About 1.3 lakh students will be taking the exams.