Munch Murugan is not a Tamil superstar (much to my disappointment), no sir, Munch Murugan is the star deity at the Chemmoth Sree Subramaniya Swami Temple in Alapuzha, Kerala. A god with a sweet tooth and an affinity for chocolate, especially Munch.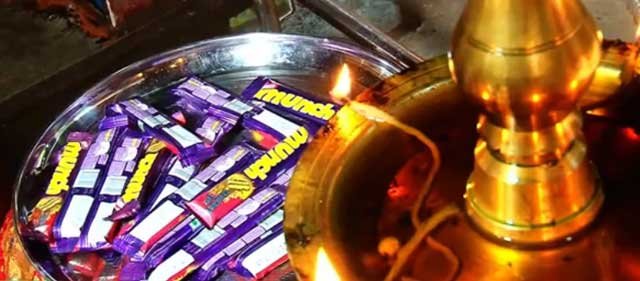 Otherwise known as Balamurugan which literally translates to Baby Murugan, the son of Shiva, the god has grown in popularity with children and with tourists who visit the shrine and offer chocolates.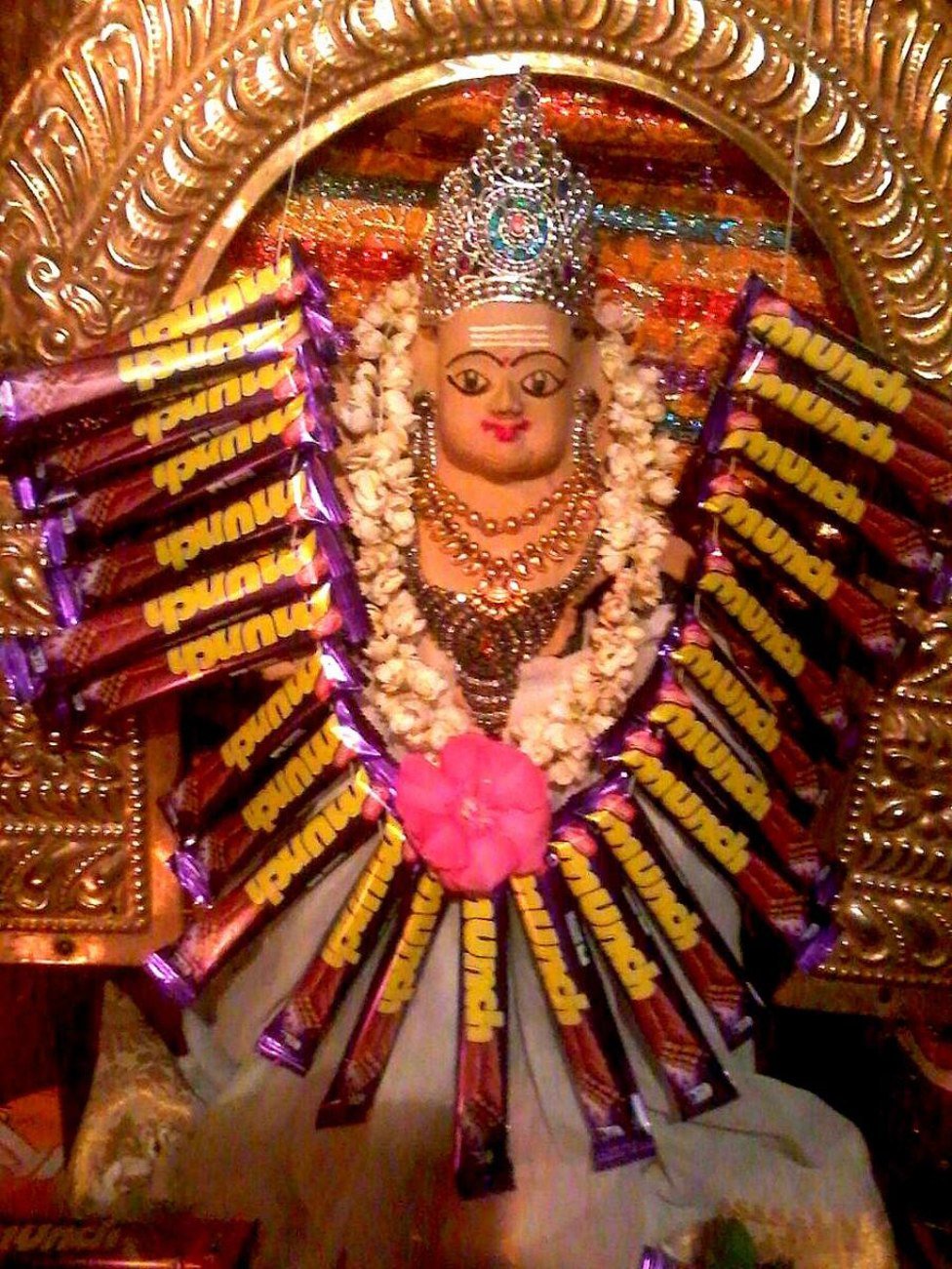 While the practice of making an offering to the gods is old, the nature of the gifts used to be more traditional – rice, fruits, coconuts – but this new twist occurred in 2011. In an interview with The News Minute, Anoop Chemmoth narrated the story of a Muslim boy who offered the deity Munch –
"The boy once rang the temple bell while playing and his parents scolded him for doing so. That night the boy felt sick and kept murmuring Murugan's name. The next day, his parents brought him to the temple and the priest asked them to offer something to the deity. While his parents offered oil and flowers, the boy stubbornly offered Munch to the god at the sanctum sanctorum."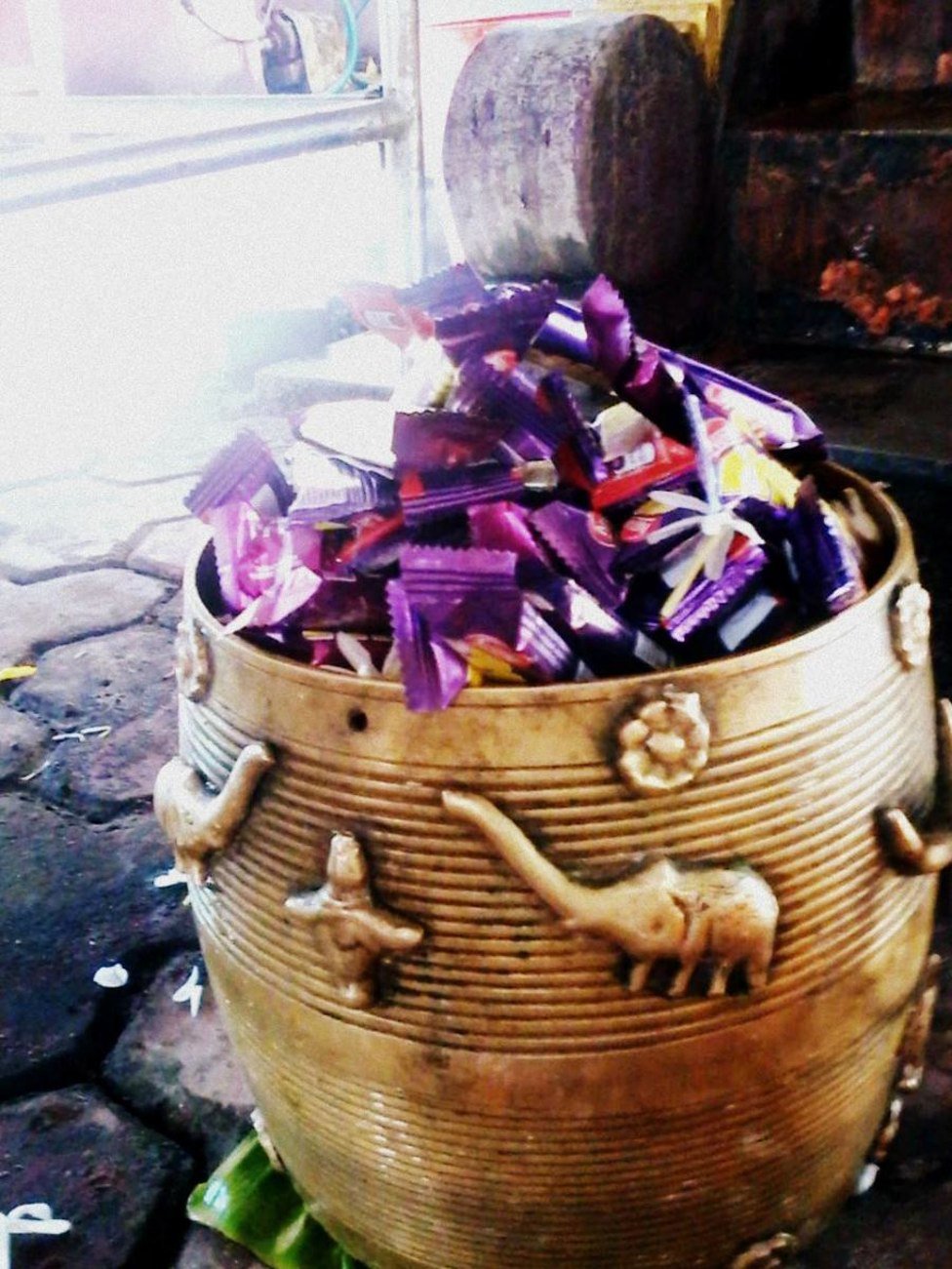 The boy was cured and the story spread like wildfire. Soon everyone was offering chocolates to the god, and performing extreme acts of faith like the MunchPara where a large vessel of Munch is offered or the Munch Thulabharam where Munch equal to one's body weight is made as an offering to the god.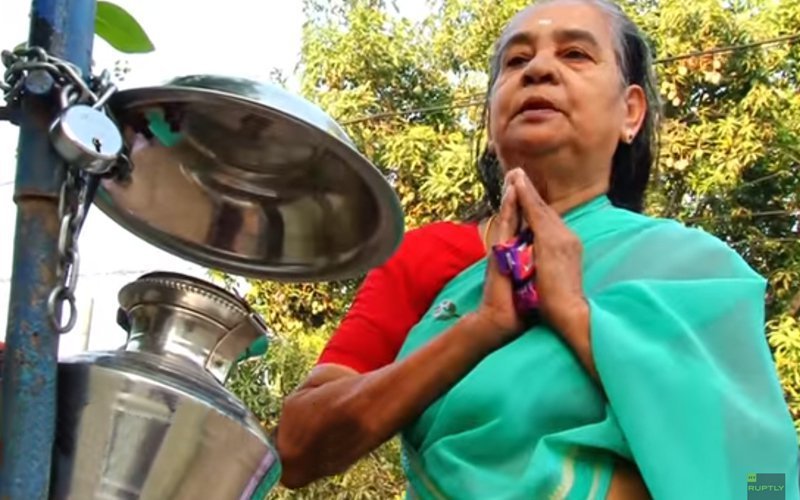 The shrine was recently renovated to accommodate the rush of patrons, and especially during exam season when the children come in droves to offer chocolates to the god in exchange for good marks.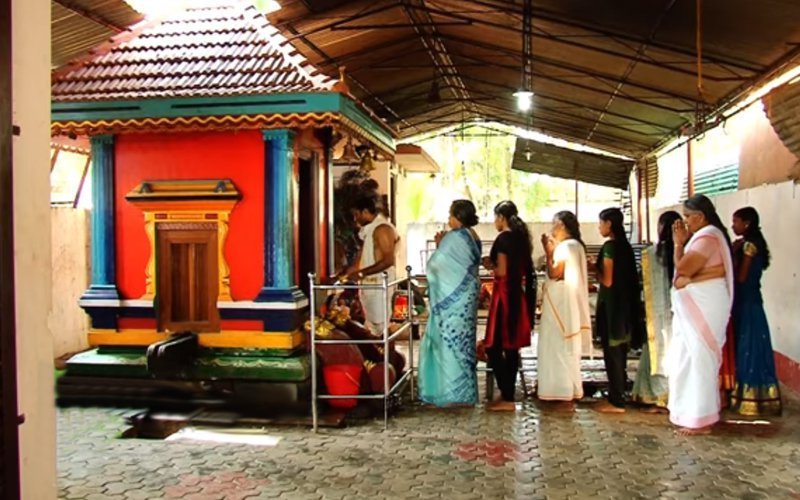 To deal with the glut of Munch that is coming in to the temple – they have now started giving Munch as prasadam to the devotees – which traditionally included flowers and sandal paste.