The party of democracy champion Aung San Suu Kyi has won a majority in Myanmar's parliament, the election commission said on Friday, giving it enough seats to elect its chosen candidate to the presidency when the new legislature convenes next year.
Suu Kyi's National League for Democracy (NLD) had been expected take control of parliament since Sunday's nationwide vote.
United Nations Secretary-General Ban Ki-moon and US President Barack Obama had already congratulated her on a landmark victory in the country's first free election in 25 years.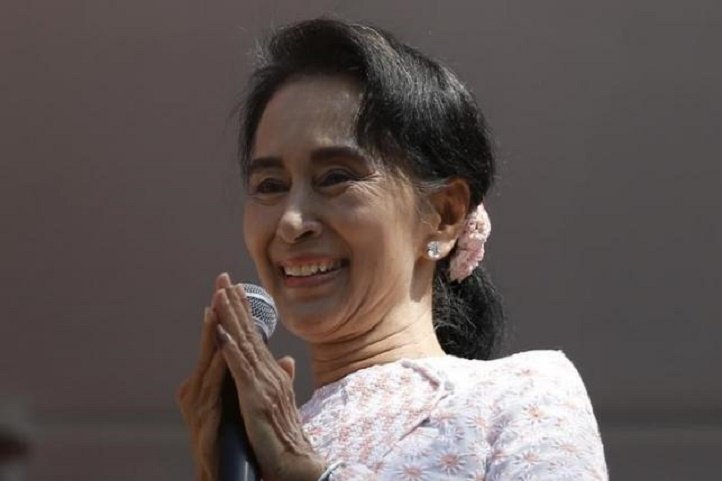 Obama and Ban also praised Myanmar President Thein Sein for successfully staging the historic poll, with the UN chief acknowledging his "courage and vision" to organize an election in which the ruling camp was trounced.
Results have been trickling in since the weekend, and on Friday the election commission announced the latest batch of seats that pushed the NLD over the threshold to secure an absolute majority in parliament.
The triumph of the charismatic Nobel peace prize laureate sweeps out an old guard of former generals that has run Myanmar, also known as Burma, since Thein Sein ushered in a raft of democratic and economic reforms four years ago.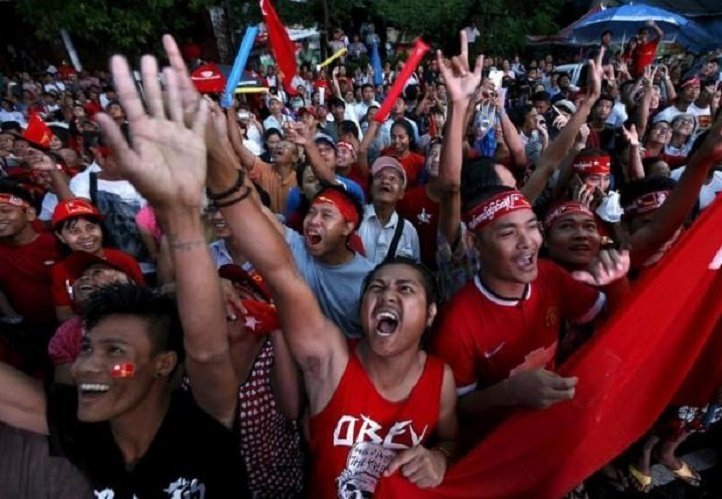 Source: Reuters
Speaking to reporters on Thursday, White House deputy national security adviser Ben Rhodes noted broad participation by Myanmar's people and a commitment by its rulers to abide by the result.
Rhodes said Obama would meet with the Myanmar president, along with other regional leaders, during his Asia trip this month.
In a call with Suu Kyi, Obama 'commended her for her tireless efforts and sacrifice over so many years to promote a more inclusive, peaceful and democratic Burma', the White House said.
Much Hardwork
While the election and two months of campaigning in the run-up were largely peaceful, global leaders stressed that a large number of people – estimated by some rights activists at around 4 million – were unable to cast their ballots.
"He is regretfully aware that a large number of voters from minority communities, in particular the Rohingya, were denied the right to vote and some were disqualified as candidates," Ban Ki-moon's spokesman, Stephane Dujarric, said in a statement.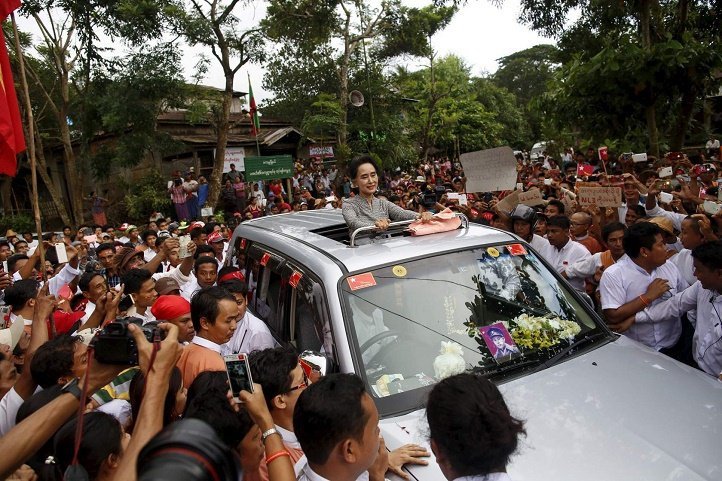 Source: merhrom.wordpress.com
Myanmar's government has denied Rohingya Muslims citizenship, and hundreds died in clashes between Rohingya and ethnic Rakhine Buddhists in 2012. Some 140,000 Rohingya live in squalid camps, while thousands more have fled by boat, leading to a regional migration crisis.
Suu Kyi has been criticized for not speaking out against abuses faced by the Muslim minority. The Rohingya situation will be one of the most contentious issues the new government will face.
Presidential Candidate
With Suu Kyi's victory confirmed, the focus will quickly shift to NLD's presidential candidate and its plans for government.
The winner becomes president and forms a government, while the losers become vice presidents with largely ceremonial responsibilities. With the latest results from the election commission, Suu Kyi's majority in the lower house is big enough to give the NLD an overall majority in the joint chambers.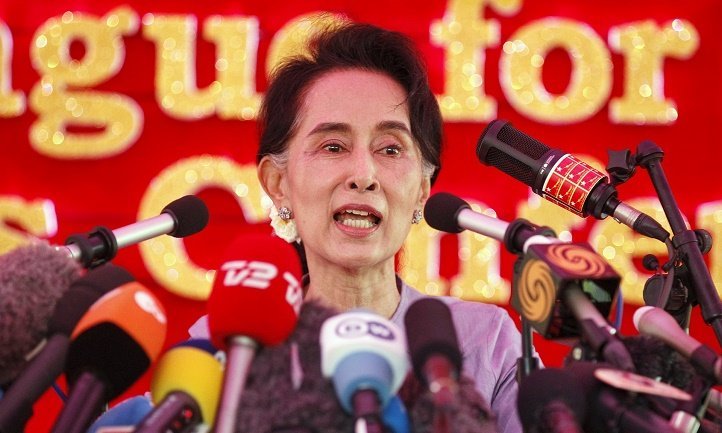 Source: Reuters
The vote for the presidency will take place after the new members take their seats in both houses in February. The president will assume power by the end of March.
Suu Kyi is barred from becoming president by the junta-drafted constitution because her children are foreign nationals.
She has become increasingly defiant on the presidential clause as the scale of her victory has become apparent, making it clear she will run the country regardless of who the NLD elects as president.