In continuance with the recent trend of militants using social media to mark their presence in Kashmir valley, a commander of a militant group, perhaps for the first time, has addressed people directly through a video message.
A video showing 21-year-old Hizbul Mujahideen commander Burhan Muzaffar Wani openly urging Kashmiri youth to "join" his group and "help them in whatever way they can," is being circulated in Kashmir valley on WhatsApp.
Burhan has also addressed the personnel of Jammu and Kashmir police, who according to Burhan are "our own" fighting on India's side.
In the video, the Hizb commander also appeals to the Ulema and clerics to either preach "truth" or "remain silent."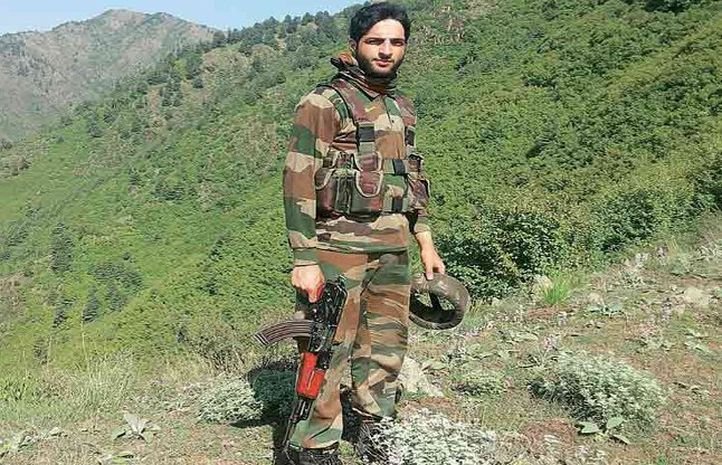 Source: Facebook
In the 5 minute and 38 second duration video clip, the Hizb commander is seen along with two gunmen, all donning army fatigues. A copy of Quran, a pistol and an AK 47 rifle, is placed in front of the Burhan, who talks to the camera sitting on the ground, while the two gunmen are standing up on his either side.
"We have left our homes, our dear ones, mothers and sisters, all the worldly pleasures and comforts and have sacrificed our future, so that the chastity and dignity of our mothers and sisters is safeguarded. We are fighting for establishing Khilafah (Caliphate) in Kashmir and we will stop only when it's established not only in Kashmir but throughout the world," Burhan says in the video.
The video begins with Burhan reciting a Quranic verse and saying Islamic greetings Asalam U Alaikum. He begins with the reasons for joining militancy.
"…As you know that Kashmir is facing oppression and we have rose against this oppression. India is trying hard with its conspiracies in order to weaken our struggle, but by the grace of Allah and the support and blessings of Kashmiris, they have always failed. We will need your support in future too. We urge all the Kashmiris, particularly youth, to join us and devote their skills and talents to the struggle, even if they can't join us directly."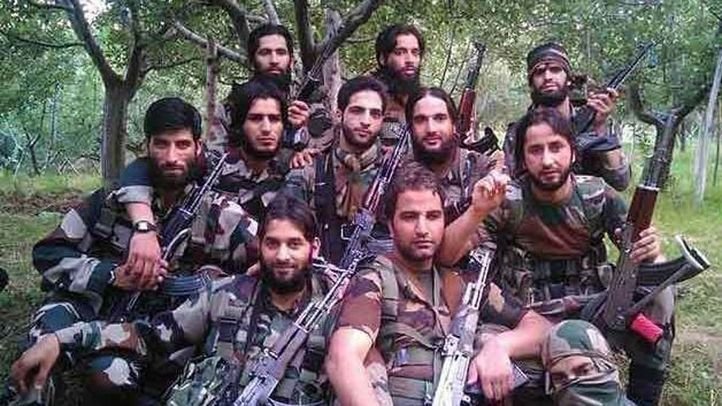 The Hizb commander also sends out a clear message to those who have gone "astray," a reference to Kashmiris who work as informers for police and army.
"We announce amnesty, particularly for those young boys and girls, who have become informers for police and army. We are giving them a last warning to mend their ways else they be ready to face the consequences."
Questioning Ulemas and clerics on why don't they talk about the real situation on ground in Kashmir in their sermons and other gatherings, Burhan says "it's not enough to talk only about fasting, charity and Hajj. Are they blind to the fact that our Prophet participated in 80 wars? Can't they see that our Prophet got injured in so many wars? Why are they hiding this from people? We urge all the religious preachers to explain these things to people and inform them of their responsibilities."
In a direct message to local Kashmiris serving in J&K; Police, he says, "despite being our own they (J&K; Police) have picked up guns against us and are supporting India. They have harassed our families in the past and keep harassing them. If we wish, we can also make their families unsafe but we belong to one community, our Allah is one and we follow one Quran, and Islam doesn't allow us to harass family members of the opponents. We consider their families as our own and their sisters and mothers like our own sisters and mothers. We have risen against this oppression to safeguard not only the chastity of their (policemen's) mothers and sisters but of the mothers and sisters of entire Jammu and Kashmir."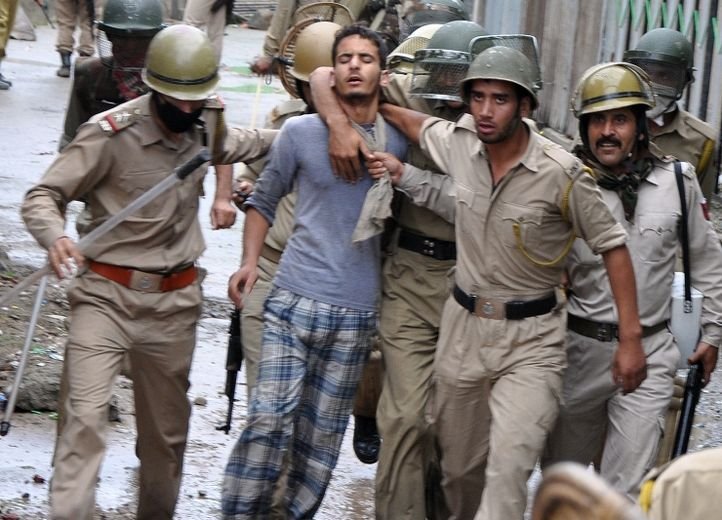 He also urges the policemen, particularly lower rank constables and SPOs, to think when they are sent forward in the line of fire during an encounter with the militants.
"When high-level officers send these low rank policemen forward in the encounter, they get killed. They (policemen) should think that when it's everyone's battle why are they being sent forward while high-level officers remain behind. They should know that officers send these policemen to die for their own promotions."
With a capacity of 83,000 uniformed personnel, a major chunk of J&K; Police's strength is dominated by Kashmiris. Arguably, J&K; Police is one the major government institutions which has absorbed a substantial part of the soaring unemployed Kashmiri youngsters during last decade.
Making of a militant
Son of a government school principal, Burhan Muzaffar Wani, a resident of south Kashmir's Tral joined Hizbul Mujahideen after 2010 summer unrest. However, many reports trace his journey from a 15-year-old Class X student to that of a militant commander who carries a 10 lakh bounty on his head, owing to a particular event in 2010.
The story goes like this: on a summer evening in 2010, Burhan, along with his brother Khalid, and a friend, riding on a motorbike in Tral, were stopped by the men of Special Operations Group (SOG) of the J&K; Police and were asked to fetch cigarettes for them. When Burhan's brother Khalid returned with cigarettes, the policemen and the paramilitary forces pounced on the trio leaving Khalid unconscious while Burhan and his friend managed to escape.
At a safe distance from the policemen, Burhan shouted "I will avenge this."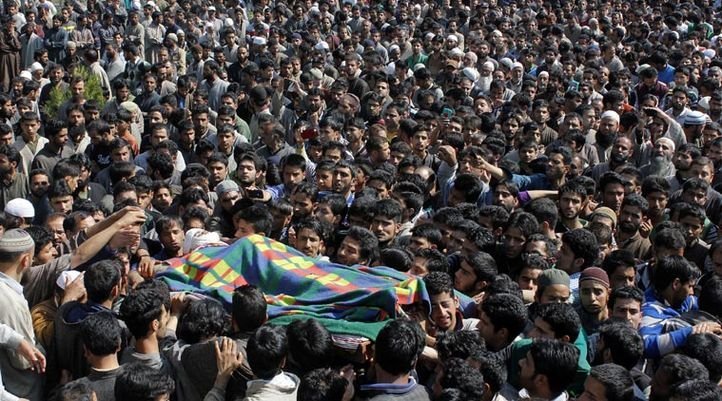 Today, Burhan is one of the most wanted militants in Kashmir, who security agencies believe, has recruited dozens of youth into his group.
In April this year, Burhan's brother Khalid Muzaffar Wani (who was beaten up in 2010) termed as "Over Ground Worker of HM" was killed by army in an "encounter." The army's claim was sternly contested by locals and the family of slain youth, who said the boy was "killed in a fake encounter."
Burhan's father Muzaffar Ahmad Wani termed the killing of his son Khalid as a "custodial killing" asked, as reported by Indian Express, "if my son was killed in an encounter why his body didn't bear a bullet wound."
Read more: