Hoardings declaring that people should chant "Yogi Yogi" if they wanted to live in Uttar Pradesh have been put up across the city purportedly by the district unit of the Hindu Yuva Vahini. 
The hoardings have also come up near the residences of senior administration and police officials, including the District Commissioner. 
They carry photographs of the Prime Minister, the Chief Minister and Neeraj Sharma Panchali, who claims to be the district unit chief of the youth brigade founded by Yogi Adityanath.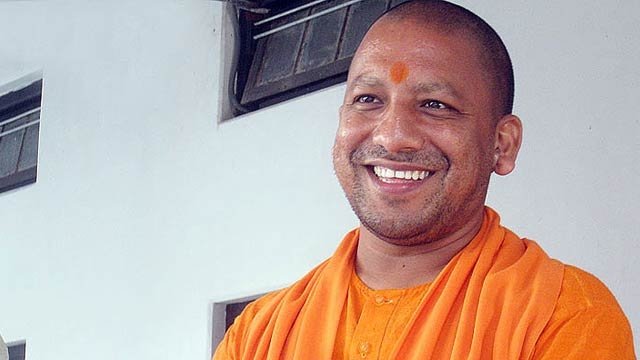 "Pradesh mein rehna hai to Yogi Yogi kehna hai (Chant Yogi Yogi if you want to live in the state)," reads one such hoarding. 
Senior Superintendent of Police J Ravindra Gaur told PTI that he has asked for a detailed report in the matter from the local intelligence unit. 
"Only after we get the report a case can be registered and action taken," he said. 
When contacted, Nagendra Pratap Singh, a member of the state unit of the Yuva Vahini, however, said Panchali was removed from the post of district unit chief a month ago and that "he was indulging in such acts to defame the organisation".
Feature image source: Twitter/ANI