Even though Heena Sidhu missed out on qualifying for the finals in the only medal event of the day involving India, Atanu Das, the hockey team and Vikas Krishan elevated the gloom of day three with fine performances.
Dattu Bhokanal was also in action but dropped out of medal contention with a respectable fourth in the quarterfinals of men's single sculls.
Atanu Das on fire
Das first defeated Nepalese rival Jitbahadur Muktan 6-0 and then vanquished Cuba's Adrian Andres Puentes Perez 6-4 to enter the pre-quarters where he will face a tough rival in former world no. 5 South Korean archer Lee Seung-Yun on August 12.
What was impressive about Das was the manner in which he held his nerve during his last shot in the fifth and final set.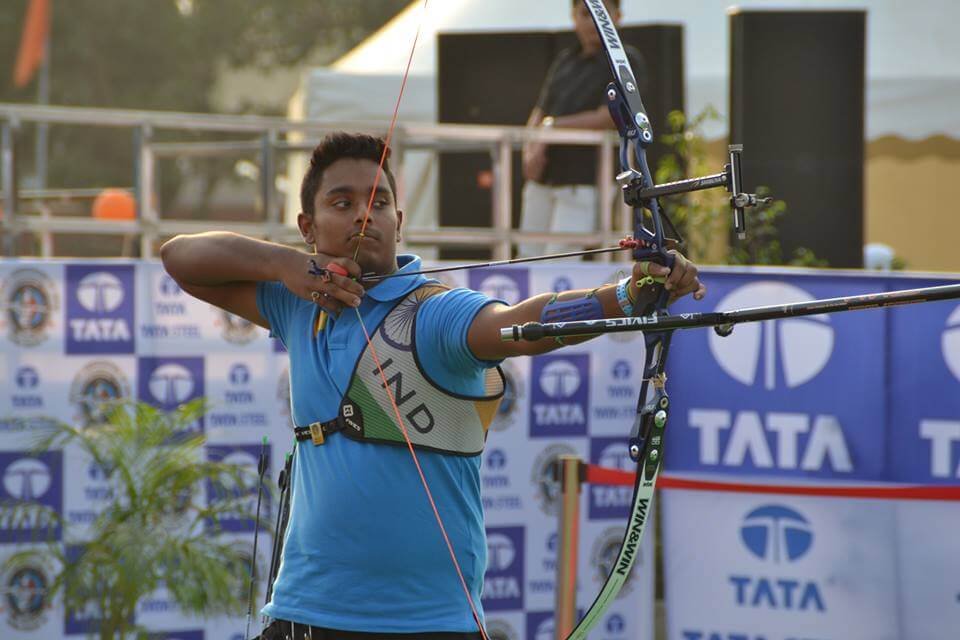 The score was 19-18 and a 10-pointer would have ensured his place in the last-16 even before his opponent had aimed for his final strike.
Das did not disappoint as he hit the bulls eye taking an unassailable lead and winning the final set 29-28.
The Kolkata-based Das defeated his Cuban rival 28-26 29-26 26-27 27-28 29-28.
Earlier in the day, he made short work of Muktan in three straight games with a comprehensive scoreline of 29-26 29-24 30-26, enjoying a fair lead in all three sets including a hat-trick of Perfect 10's in the final game.
India beat Argentina for 1st time since 2009
India survived a final quarter onslaught from Argentina for a nail-biting 2-1 win that enhanced their quarter-final chances.
The second win in the pool stage has virtually secured India a quarterfinal berth as they rose to the second position with six points.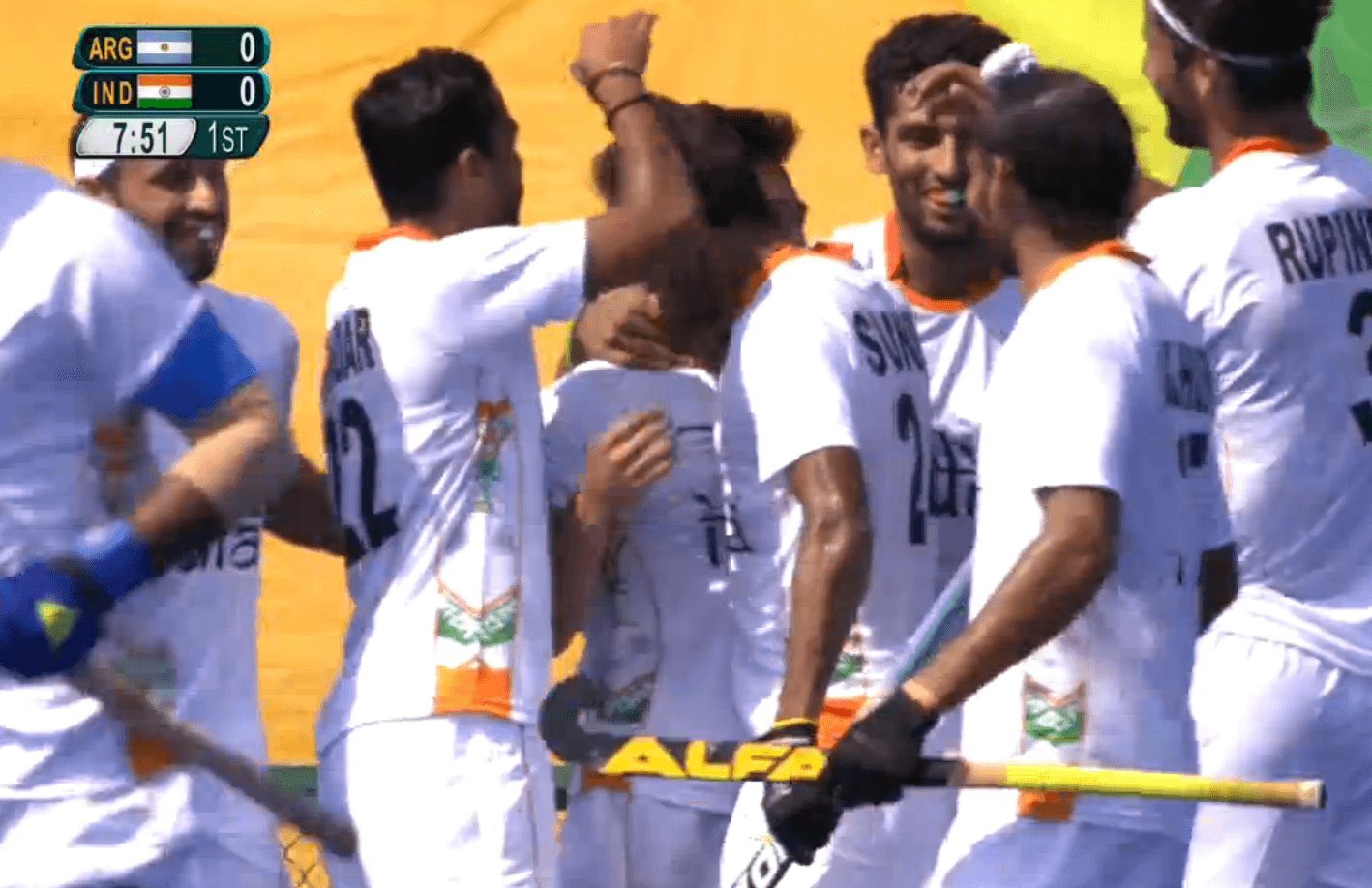 It looked as if it would turn out to be another heartbreak for the Indians, following their 1-2 loss to Germany yesterday after conceding a goal in the dying moments, as the game was mostly played in the Indian half thereafter.
If not for Sreejesh, India could have suffered their second successive defeat in the Games. Sreejesh pulled off as many as five saves to deny Peillat and the Argentines.
Vikas wins with unanimous decision
Vikas gave a perfect start to India's boxing campaign, beating American greenhorn Charles Conwell to enter the pre-quarterfinals.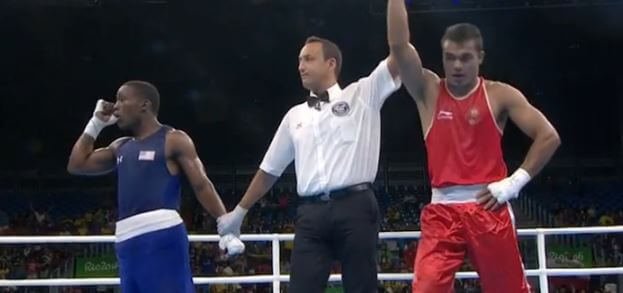 The 24-year-old Vikas defeated the Olympic debutant 3-0 in his opening contest, which came alive only in the final three minutes, to make the last-16. Vikas will now face Turkey's Onder Sipal, who got the better of Zambian Benny Muziyo in a fiercely-contested opening bout.
Feature image source: AFP