Home Minister Rajnath Singh on Friday briefed Prime Minister Narendra Modi on steps taken in the aftermath of the naxal attack on security forces in Sukma as well as the status of the Rs 80,000-crore development package for Jammu and Kashmir.
In the half-an-hour meeting at the official residence of the prime minister at 7, Lok Kalyan Marg, Singh gave details of the measures adopted after the dastardly attack on the CRPF men in the naxal hotbed of Sukma in Chhattisgarh wherein 25 security personnel were killed, official sources said.
The Home Minister also briefed the prime minister on the status of the Rs 80,068 crore package for Jammu and Kashmir.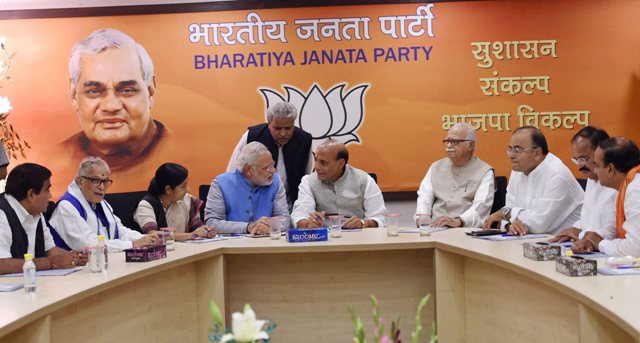 The package was announced by Modi in November, 2015. So far, Rs 19,000 crore has been released to the state government by the Centre.
"The successful implementation of the mega package is key to assuage the feeling of alienation in Jammu and Kashmir," officials said.
Singh had on Thursday reviewed the progress in the implementation of the development package in the valley, which has been witnessing unrest lately.
Feature image source: PTI/File Photo