After it decided that it would need to downsize, co-founders of food ordering app Tiny Owl headed to their offices in Pune, Gurgaon, Hyderabad and Chennai to give employees the bad news. But things seem to have spiralled out of control with one of the co-founders even reportedly being 'held hostage' by employees in the Pune office.
The startup had laid off 200 people in September and decided to lay off another 112 people from the marketing, sales and human resources teams in the Delhi, Hyderabad, Chennai and Pune offices, chief executive Harshvardhan Mandad told the Economic Times on Tuesday.
In a public statement, the company said that it had undergone an organisational restructuring to increase its efficiency and productivity, and it involved the elimination of certain positions.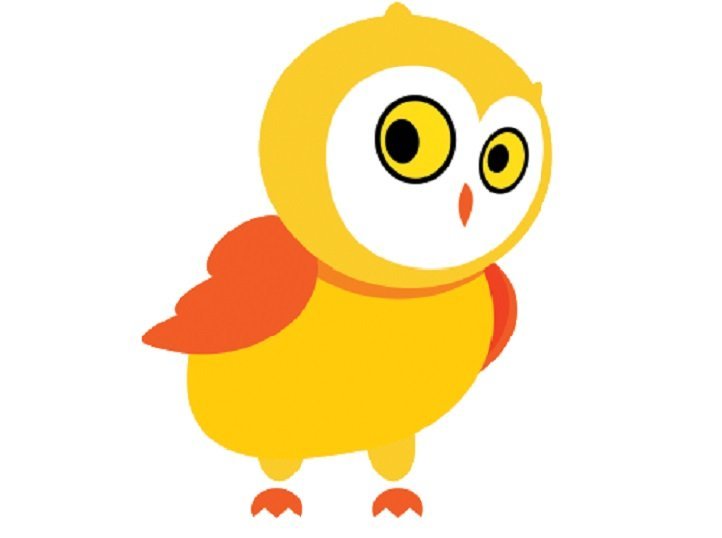 Source: Facebook
"In alignment of the current organization focus, TinyOwl will be scaling back nationally, with optimization of resources across verticals being the key focus… While TinyOwl will continue to operate in 6 cities, the new model will be initially tested in major metros Mumbai and Bangalore," the statement said .
Mandad also wrote in a blog t hat the steps taken by the company " was a very difficult step for us." "But I believe some difficult steps need to be taken for the best interests of the company and to stay true to its vision in the longer run," he wrote .
Another report says that in Gurgaon, employees turned up at the office to meet with co-founder Saurabh Goyal, who told them that it would be their last day in office.
"No notice, no explanations. We were just told we had lost our jobs," an employee told Business Standard .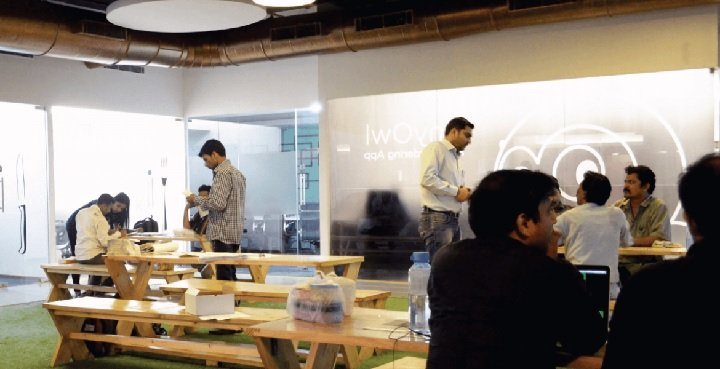 TinyOwl head office in Mumbai. Source: TinyOwl Blog
Employees said that Goyal promised a meeting the next day but didn't turn up, and instead there were eight security guards. Goyal and the other co-founders were suddenly unreachable by phone prompting employees in regional offices to post messages on social media and send messages for help to others in the Mumbai headquarters of the company, the report said.
In some cases, like the Chennai office, employees demanded a range of things including assistance in finding jobs and a final salary payment. But in the Pune office, where all the employees were fired, they refused to let co-founder Gaurav Choudhary leave after he delivered the bad news.
A Medianama reporter who visited the office reported how employees have camped in the office to ensure that Choudhary doesn't leave and their salaries are paid. Local politicians and police officials were also present at the Pune office as employees attempted to resolve the situation, Medianama reported.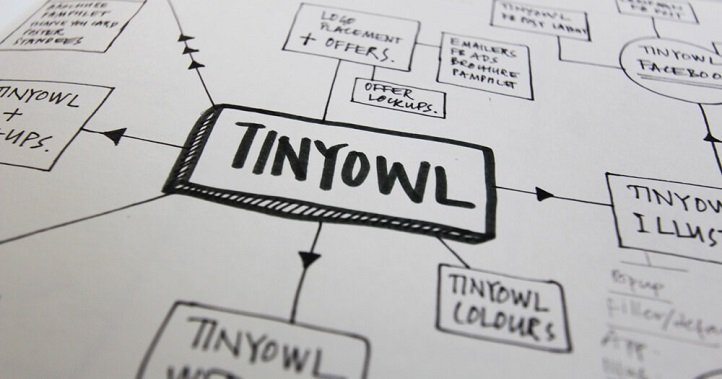 Source: TinyOwl website
Choudhary told the website that they had decided to send one of the co-founders to each of the centres where layoffs would take place as a more 'human gesture'. He also said that while he hadn't been allowed to leave the Pune office, he hadn't been threatened by any of the employees.
In his blog , Mandad wrote, " Every company goes through its set of difficulties in its journey, and in my opinion, we are fortunate to see these hardships in our earlier days itself. It gives us a chance to adopt the learnings, imbibe the same in our business model and lay stronger foundations for the brand from a long term perspective. "
So while TinyOwl isn't reported to be in the dire straits that peer Foodpanda is in (having recently raised Rs 50 crore from investors), all eyes will now be on the startup to see just how it digs itself out of the hole it finds itself in.