The riots in Basirhat has claimed its first victim today, but communal harmony and brotherhood still perseveres in this area of Bengal. Even at a time when the police is trying its best to bring rampaging miscreants following the fracas over a Facebook post, a group of youngsters from different communities gave a perfect example of communal harmony and brotherhood. 
Youngsters Saumen Roy Chaudhury, Fayaj Khan, Imran Khan and Aritro Banerjee from Khanpara village of violence-hit Basirhat, joined hands to keep a vigil on Tuesday night in order to a 120-year-old mosque in the village, a report in Bengal-based English daily Echo of India says. 
According to the EI report, the men didn't even have a wink of sleep following apprehensions of miscreants targeting the mosque. The Muslim-dominated village, where only 2-3 Hindu families live among a cluster of 50 Muslim families, takes pride in the century-old mosque in the village.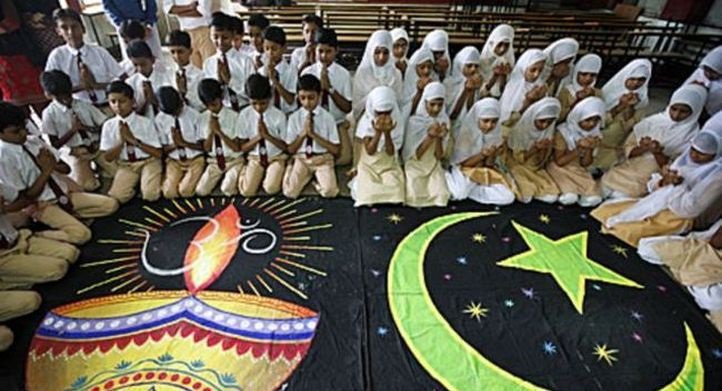 "The mosque had to be protected at any cost. We were ready to shed our last drop of blood to save it from vandalism," Roy Chaudhury told EI. His friend Imran Khan said: `"We formed a vigilante group to protect this mosque. It was a combined defence." 
The group of youth had to also face a tough time cooling tempers after a local Muslim cleric tried to create tension in the area. 
`We told him if he did not stop the hate campaign we will just kick him out of the village. He had no business destroying communal harmony that we are so proud of," another resident, Feroze Khan told the newspaper.
Meanwhile, the situation in West Bengal's riot-torn Baduria in North 24 Parganas district remained tense on Wednesday even as the spat over the communal violence continued between governor K.N. Tripathi and chief minister Mamata Banerjee.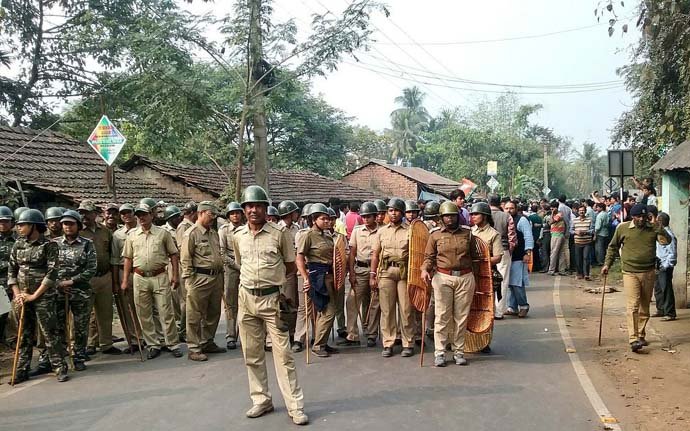 A police officer said no untoward incident was reported till Wednesday afternoon from Baduria though the situation is tense, adding forces have already been deployed across the entire area and they have cleared roads blocks put up by local residents and conducted route marches. Announcements are being made via public address system asking people to maintain law and order, he said.
Schools, shops, markets and business establishments remained shut in and around Baduria, including Keosha market, Banshtala, Ramchandrapur and Tentulia, where prohibitory orders are in force.
Four companies of BSF personnel (about 400 personnel) have been rushed to Baduria and adjoining areas of Basirhat, Swarupnagar and Deganga to assist the local administration. Rail blockades at three places on the Barasat-Bongaon and Barasat-Basirhat sections in the morning inconvenienced daily commuters.
(With PTI inputs)
Feature image source: ScoopWhoop/PTI