Sumana was out with her friends on October 30 in her neighbourhood, pandal-hopping at Krishnanagar in West Bengal's Nadia district. Teeming with people, as it usually is, the Jagadhatri puja pandal was one she frequented every year with her friends. She thought she was safe because it was her para (locality). 
But, she was wrong. This year, things were different.
On her way out of a pandal, she was assaulted multiple times and was left on the streets while the crowd around her watched her call for help. "I won't forget the indifferent look on their faces. It was as if they had assembled to watch a show. I was yelling, calling for help but no one raised a finger when the blows came at me," Sumana recalls.
When Sumana left the Chasapara Barowari puja pandal in Krishnanagar, an unidentified man, walking behind, started kicking and hurling abuses at her. "I stopped and protested immediately, asking what the man's problem was. I wasn't doing anything to disturb anyone else. After a while when he kept doing it, I slapped him. This instigated him even more and he started punching, kicking and abusing me more rigorously," she told ScoopWhoop News.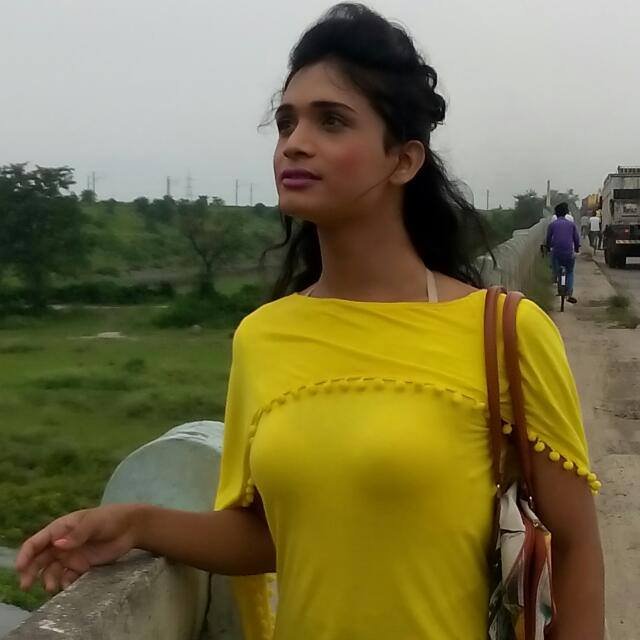 'Bystanders stood and watched the show'
Sumana is a transgender.
As she narrates the series of events that led to her assault, there's a noticeable tremor in her voice. "I am shaken by what happened that night. Not just because of the assault, because of how the crowd looked at me with blatant apathy," she said, adding, "What was I doing wrong?" 
"I was constantly calling for help, one of my friends got beaten up because he stood up for me. But, no one, not even the police standing nearby came to help me. They all stood and watched as the man landed blows after blows, almost as if I deserved it. I have bruises all over my body and almost fainted multiple times before reaching my home. This is also one of the reasons I am still wondering whether to file an FIR. If the police didn't help me when I was being beaten up, would they help me now?" Sumana asks.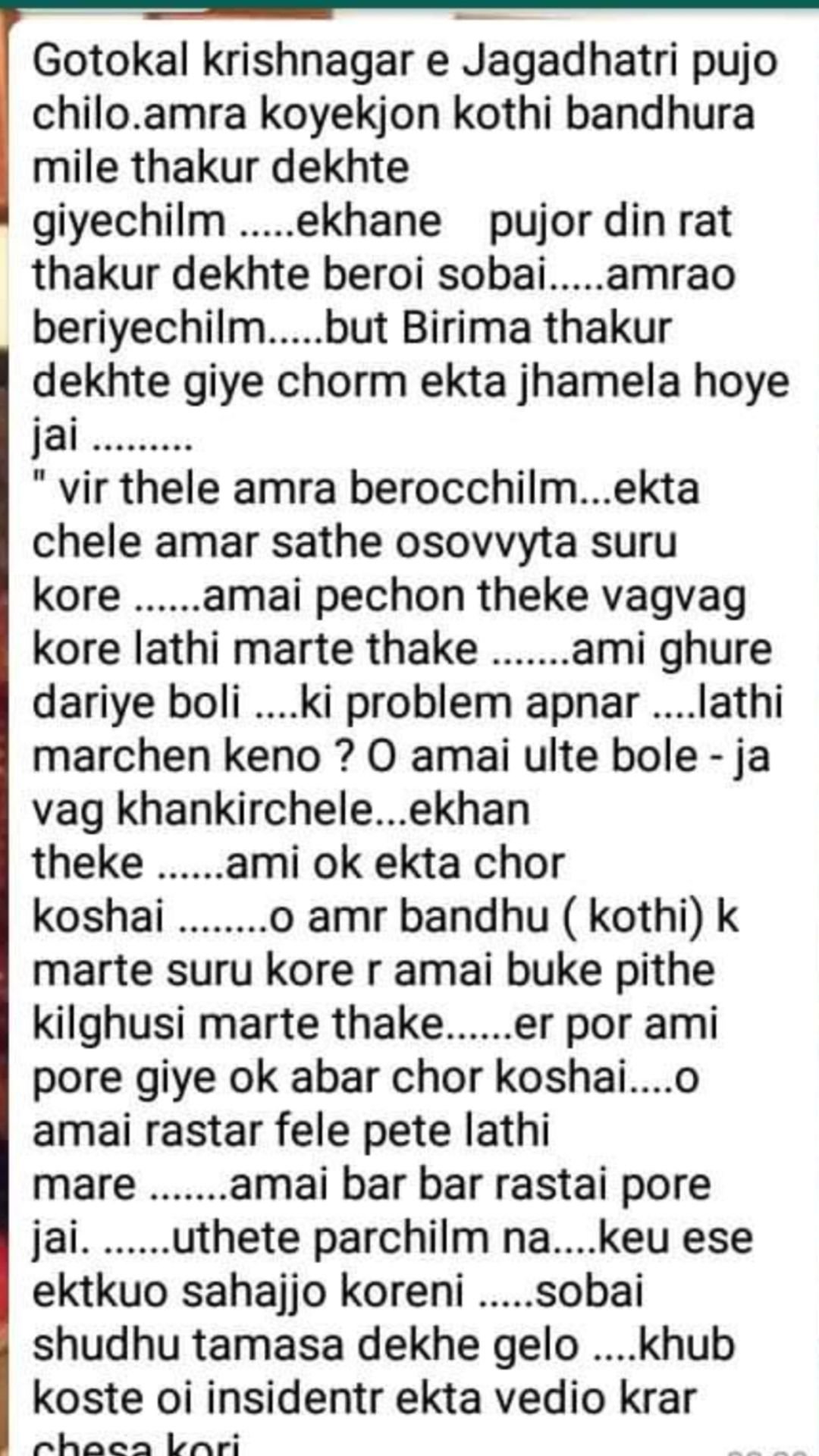 Through a few friends, Sumana has learnt the identity of her assaulter, who lives near Bow Bazar in Krishnanagar. But, she's still scared of filing an official complaint because her friends claim he's dangerous. 
"I have to survive on my own. I teach and have to go out for multiple reasons. I can't stay holed up at home because I am worried he might find me and take revenge. But, I am still considering filing a complaint because I don't want people like him to get away with like this," says Sumana.
In a post on Tuesday, transgender activist Ranjita Sinha strongly condemned the repeated attacks on members of the Transgender community. She claimed, "Why are we struggling..And why are we in this activism ..Where we cannot stand for the rights of a human..Why the people of this society are calm when we are tortured ..Are we not a part of this society ..Or State..This is the reason of privilege we received after hard activism in the supreme court judgement and from NALSA." (sic)
West Bengal Transgender Board inactive
Sinha, a member of the West Bengal Transgender Development Board, alleges that there's no avenue for the transgender community to voice their grievances. "There's no system of grievance redressal for members of the community to voice their concerns. Why isn't there a facility where people like Sumana can approach when they are vulnerable? If the law has recognised the third gender, doesn't it have an equal responsibility of protecting our rights?" Sinha tells ScoopWhoop News.
The West Bengal Transgender Development Board, which was a one-of-a-kind government effort, when it was launched in May 2015, to safeguard the rights of the transgender community, also fell flat on its face. In a Hindustan Times report, the board members claimed that it was an overall failure and none of the promises had been delivered.
Feature image source: ScoopWhoop News