Death of a Muslim man under a vehicle carrying Kanwariyas (devotees who go on an annual pilgrimage for Lord Shiva) in Uttar Pradesh on Tuesday threatened to escalate into communal tension. However a video of the incident emerged, showing that the man had deliberately thrown himself under the vehicle, bringing the situation under control.
The incident took place in Laheswada locality of Deoband in UP's Saharanpur district on Tuesday morning. A 36-year-old man named Wahid died on the spot after a vehicle carrying Kanwariyas ran over his head. 
Here's the viral video (contains graphic details):
As per a Jagran report, people gathered on the spot and the situation threatened to turn into a communal flare-up. The police, as per the report, acted swiftly, sending the body for post-mortem and questioning the Kanwariyas.
Pankaj Kumar Tyagi, Station House Officer (SHO) of Deoband, told ScoopWhoop News that the incident took place at 8 am but by 1 pm, they received a viral Whatsapp video showing that the victim had thrown himself under the vehicle, committing suicide.
About the source of the video, Tyagi said that while one Alok recorded it, there were several others who were recording it too. "This is because the Kanwariya procession is generally captured by their friends and onlookers in mobile phones. That the incident has been so neatly recorded is not a surprise," he said.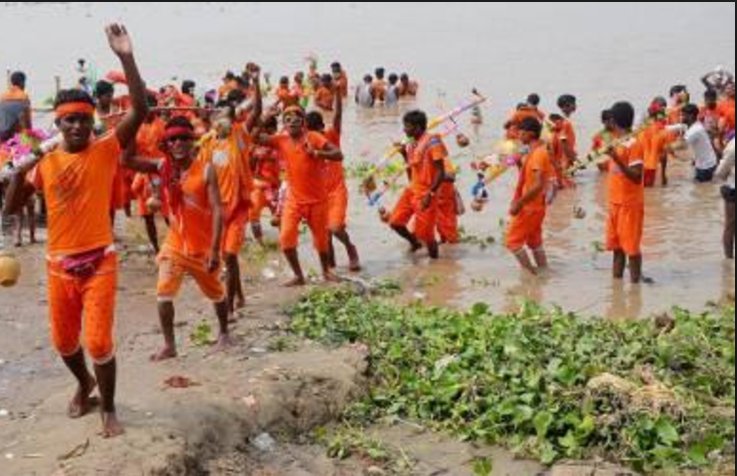 Notably, the Uttar Pradesh Police is reportedly on high alert after receiving intelligence that a series of incidents might have been planned to incite communal violence in the state. Just the previous day, a Kawaria reportedly attempted suicide inside a Muslim man's house in Purkazi town of Muzaffarnagar district.
But Tyagi rejected any conspiracy angle behind the incident.
"This is a case of suicide. There is no communal angle to it," he said. "Each case is different. As per my knowledge, there is no such conspiracy going on in the state."
Tyagi said that Wahid's mother has given a statement to the police in written that she doesn't want to file an FIR in this case. "Probably there are some personal issues behind the attempt," he said.