Ajay Bisht, who was studying for a Master's of Science (MSc) in Mathematics in Rishikesh got distracted from his formal education because of some problems in the admission process and also due to his personal inclination towards the 'Shri Ram Janbhoomi Movement'.  
In early 1993, during the peak of the Ram Mandir Movement, he went to Gorakhpur to visit the Gorakhnath Temple and also got the chance to meet Mahant Avaidyanath. Mahant Avaidyanath patiently heard Ajay's story and told him that he was a born yogi and was destined to come there one day.
This was not Ajay's first interaction with Mahant Avaidyanath. He had briefly met him in 1990, when Mahant was on his India tour for the 'Ram Janmbhoomi' freedom movement.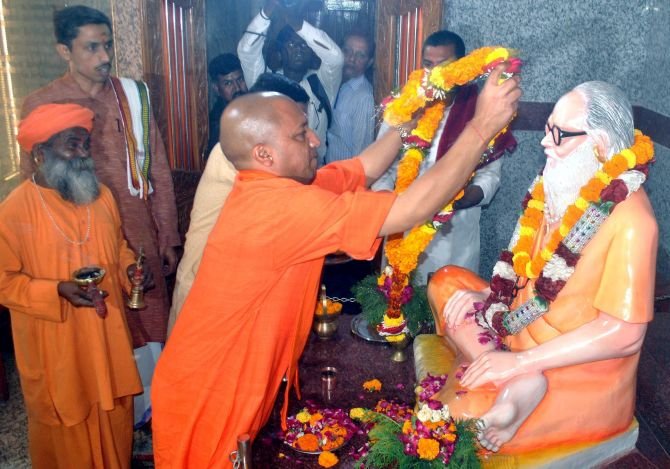 In May 1993, Ajay again went to Gorakhpur for a week to meet with Mahant Avaidyanath to express his desire to learn and know more about Yoga. When Ajay was returning, Mahant Avaidyanath asked him to join the Gorakhnath Temple as a full time disciple. Ajay returned with mixed thoughts, but he was immensely influenced by Mahant Avaidyanath.
After a couple of months, when Mahant Avaidyanath was admitted in All India Institute of Medical Sciences (AIIMS), New Delhi, for some treatment, Ajay went to see him. At the time, Mahant Avaidyanath earnestly asked Ajay to reconsider his earlier request of joining Gorakhnath Mutt. Mahant Avaidyanath also added that not being in good shape he needed to anoint an able disciple or the Hindu community would blame him.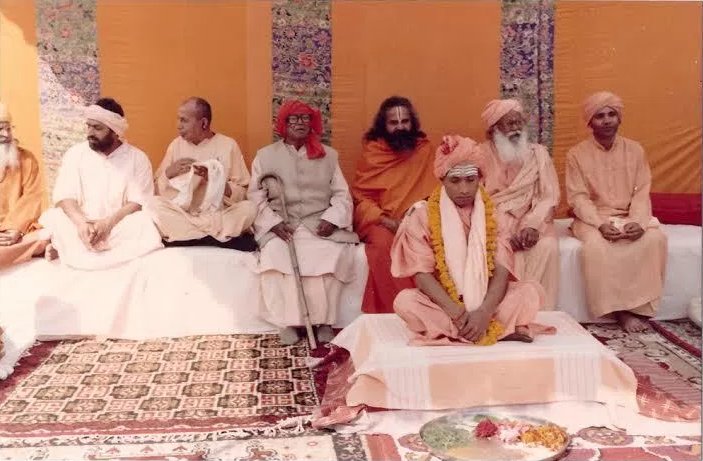 So he pressed Ajay further by saying that he saw a natural yogi (saint) in him and requested him to join the temple as a disciple. Ajay assured him that by the time Mahant Avaidyanath regained his health and was ready to return to Gorakhpur he would join him there. 
In November 1993, Ajay left his village, his parents, his friends, and his studies and without disclosing much to anyone in the family, he went to Gorakhpur. On 15 February 1994, on the auspicious occasion of 'basant panchami', Ajay was anointed as a Nath Panth yogi by his guru Mahant Avaidyanath. As destined, Ajay became Yogi Adityanath, Avaidyanath's successor as the Mahant of Gorakhnath Mutt, the oldest Mutt of Nath Panth, the tradition, which is said to be originated from Adinath, Lord Shiva.
After the death of Mahant Avaidyanath, on 12 September 2014, Yogi Adityanath became the Peethadeesh (head priest) of Gorakhnath temple after a traditional, formal ceremony.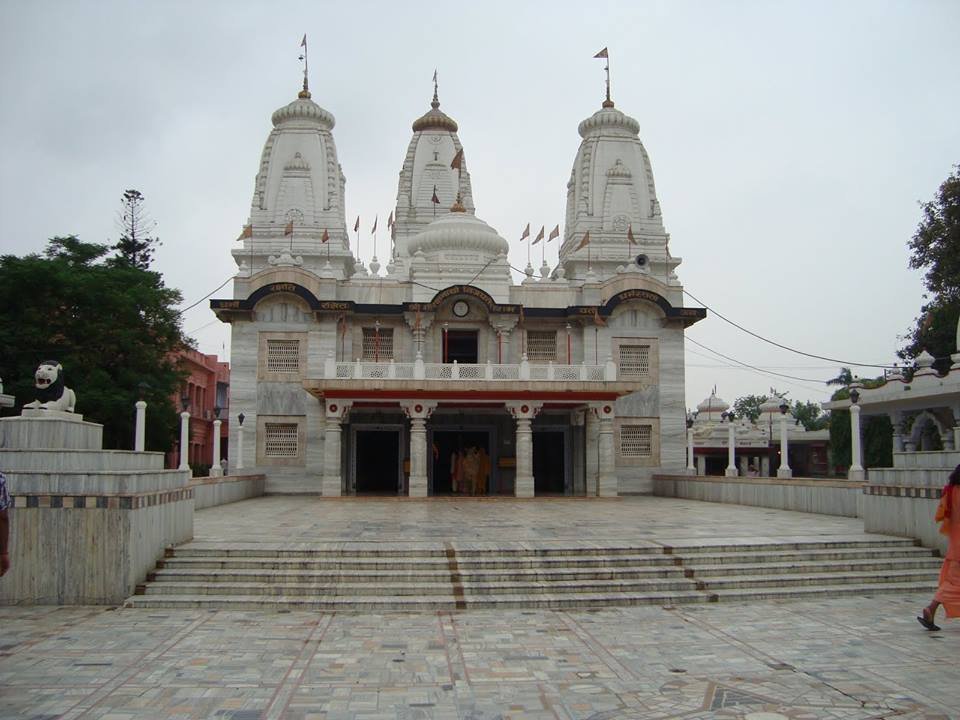 This excerpt has been written by Shantanu Gupta, whose book 'The Monk Who Became Chief Minister: The Definitive Biography of Yogi Adityanath' released recently. The book has been published by Bloomsbury.
(Feature image source: Facebook )