For an artist who has just got his big break, Akhlaq Ahmad alias Shabbu, is remarkably zen. It's a pleasant spring afternoon, the sort that makes you anticipate everything that's nice about summer. We are sprawled at the lawns of Delhi's Jamia Milia Islamia, Shabbu's alma mater, and he is scraping little paint flakes off his nails. He makes a confession. "I sometimes feel really afraid that I will lose it all," he says.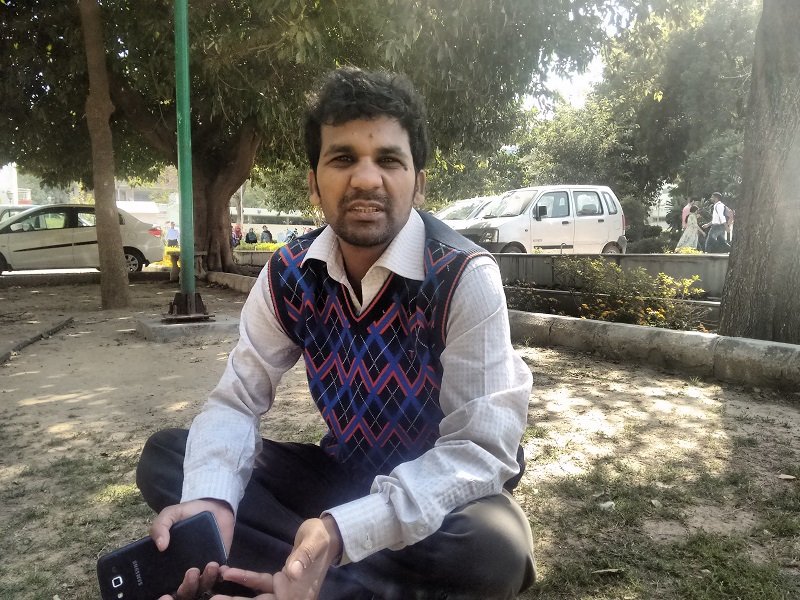 Less than a decade ago, he slept on the pavement right outside the gates of the university. 
"What if I end up on streets again?" he asks. 
Shabbu, who unveiled a giant mural at the entrance of India Art Fair, the country's largest contemporary art event earlier this month, can't shake off his past yet. "I was brought up in a village where chewing a sugarcane through the length of the afternoon was the sole source of entertainment," says Shabbu.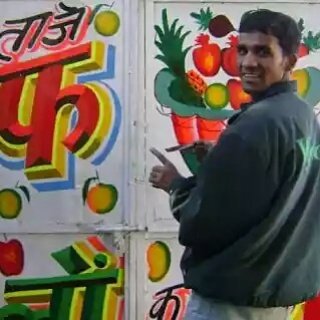 He ran away from his village, Baraich in Uttar Pradesh in 2002.  "I got a verbal lashing from my father for being too lazy. But now that I think about it, I actually wanted to escape the drudgery of my life there," he says. 
He took a train to Mumbai, where his friends got him a job as a Chai and Paowallah. Not exactly the Mumbai dream. 
"I would deliver tea to artists who used to make posters for cinema halls. I would ask them to teach me the craft, they would only let me fill outlines. For a good year, I did just that. Fill colours," he says. 
He was paid Rs 25 for a sketch and Rs 60 for filling it up with colours.
"Since I was not too confident about my craft, I would hold my wrist with the free hand while drawing borders. People would make fun of it but legendary special effects master Babubhai Mistry encouraged me," says Shabbu. Through Babubhai Mistry, he was introduced to students of Mumbai's iconic JJ Schol of Art. "They taught me new techniques," says Shabbu. 
In 2004, Shabbu decided to move out of Mumbai. "I barely managed to make ends meet there, so I decided to try my luck in Lucknow. Things were very competitive there too and poster artists literally begged me to leave the city. I finally landed up in Delhi. I was all but ready to give up on my dream of being an artist," says Shabbu. 
Though he didn't have a penny saved, Shabbu applied to the prestigious Jamia Millia Islamia university in Delhi, but was rejected due to his poor English. "I applied again the following year. I was accepted this time. I used to pay my tuition fees by selling omelettes right outside the college at night," he says.
When fate decided to shine on him one day, it took the form of a juice seller. "Juice stalls are traditionally painted with a lot of colours to attract customers. It's pretty much like truck art. This juice seller told me that he wanted me to use my own style and asked me to go crazy with it," says Shabbu.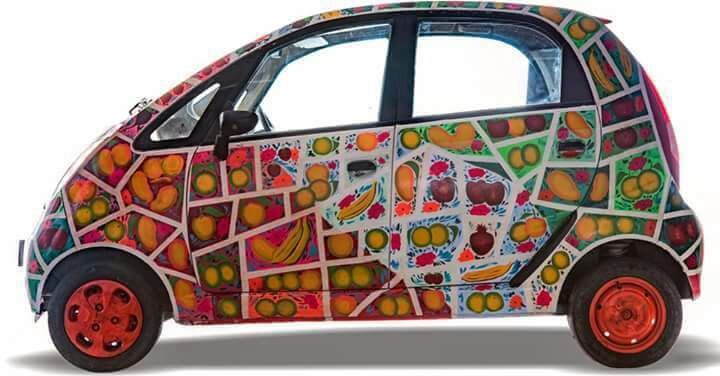 The cart that Shabbu first painted, apparently, was a mix of Bollywood and pop art techniques. "I wish I could show it to you," he smiles. 
Soon, Shabbu's trademark juice carts were to be found all over Delhi. In 2010, Hanif Kureshi, an advertising executive from a Delhi-based firm, spotted one of Shabbu's carts. "It was during the Commonwealth Games. They were commissioning street art all over the city. Hanif Bhai became a mentor and patron to me. It's thanks to him that I got an opportunity to show my work at London's Southbank Centre in 2014 too," he says. 
Shabbu's work is being picked up by many galleries across the country now, where they are sold for lakhs. "I was paid Rs 600 for the first cart I painted, now my paintings fetch lakhs. I have a workshop of my own. It's funny how subjective art is," he says. 
In May 2016, when Shabbu was painting a wall in Delhi's GT Road area as part of a government-supported "Delhi, I Love You" campaign. "We were asked to paint an Urdu couplet in the praise of the city on the wall. But some Hindu extremist stormed the venue and forced me and my partner, German artist Swen Simon to  replace it with the Hindi words, Swachh Bharat Abhiyan Narendra Modi," says Shabbu. 
The artist in him felt "hopelessly vulnerable" that day. "I realised that my success meant nothing. Even a hooligan can come and deface everything I do," says Shabbu.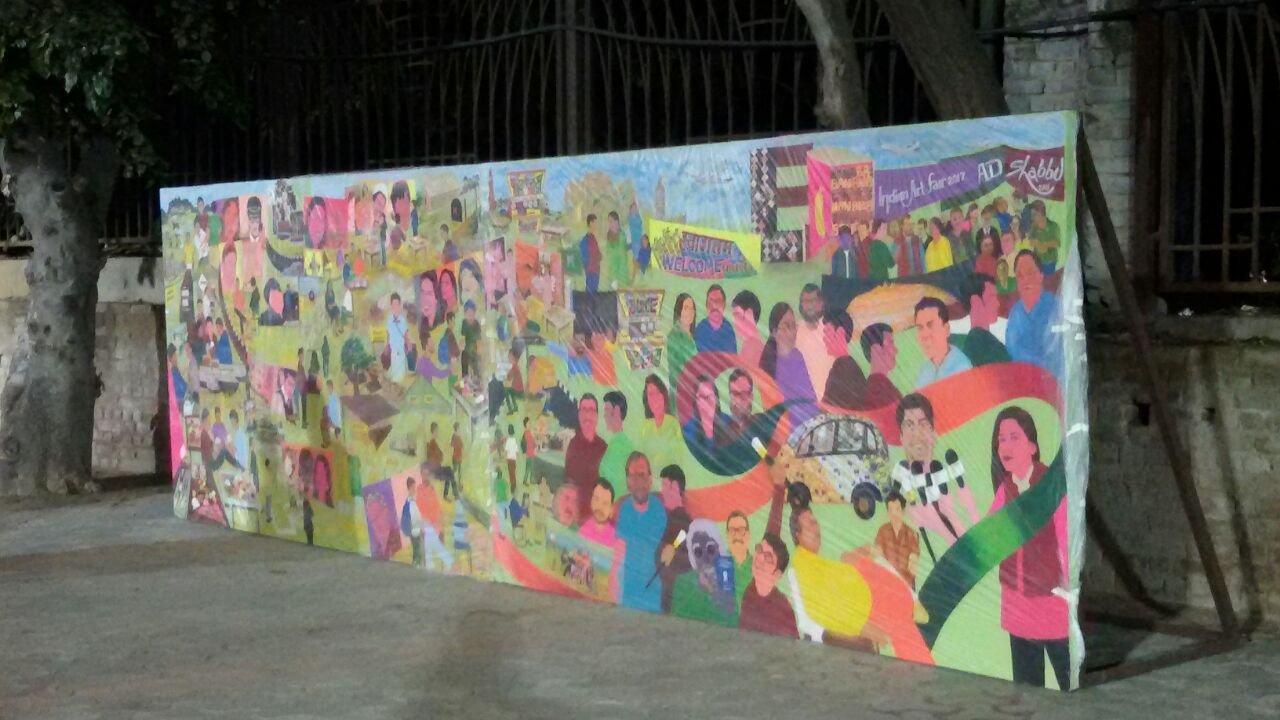 Which is why, when the organisers of the prestigious India Art Fair, commissioned Shabbu to create a mural for the entrance to the fair, he decided to make the art he created, deeply personal. "I made it as much a personal map of emotions. I now know that art gives us the freedom to assert our individuality. People might want to snatch this away from us, but we need to keep asserting ourselves," he says.