Rajeev Ram was one half of the pair that beat Sania Mirza and Rohan Bopanna in the Olympics tennis mixed doubles semifinal. Ram and Venus Williams beat the Indians 2-6, 6-2, 10-3 and then lost in the final – but this was Ram's first Olympics title. 
And according to a Washington Post article, "For Hindu American children, Rajeev Ram is the new role model, one of the first Americans who share their religion to take home an Olympic medal."
It is quite an achievement for the 32-year-old as he admits very few Hindu Americans manage to excel in sport.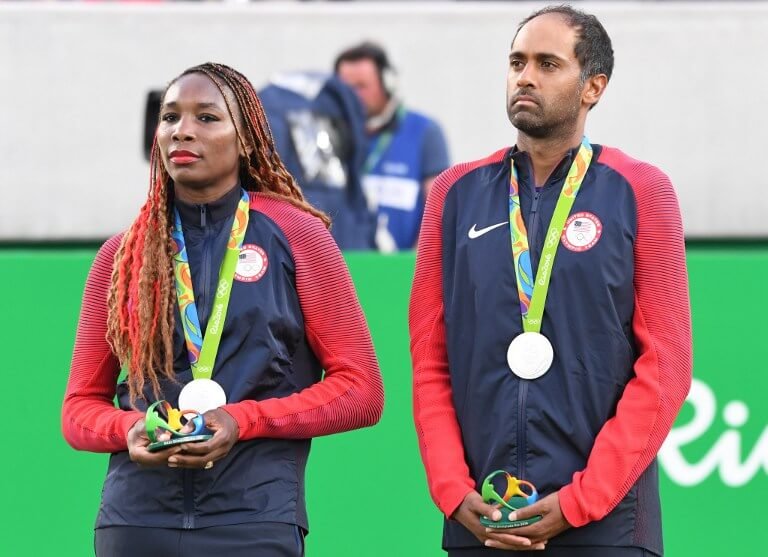 "It's a small group. It's an even smaller group of people of that background who are athletic," he told the paper.
He didn't shirk talking about how religion has affected him in a positive way.
"Part of the Hindu religion teaches, more so than anything else, your control of your mind — your self-control, basically. Obviously, your body's going to do what your mind tells it to do. If you can have that inner control, a sense of peace, your body's going to follow," he added.
It's true in a way – if you see Ram play, his body language is remarkable relaxed. Not until the final point did he exult in celebration with Venus. 
The report also said that his parents encouraged him to control his temper more than just winning — and it has taught him to deal with losses.
Click here to read the full Washington Post article.
Feature image source: AFP