Kishore Kumar would have been 87 today. Born Abhas Kumar Ganguly, "Kishore-da" needs no introduction to several generations of Indians who simply cannot imagine Bollywood without his songs. 
He may have passed away in 1987, but his songs still play in the background with the same freshness and exuberance as they did perhaps on the day they were recorded. His style resonates across generations because of the youthful inventiveness he brought to his work. His songs appeal to every mood, every occasion – no matter what emotion they were meant to stimulate.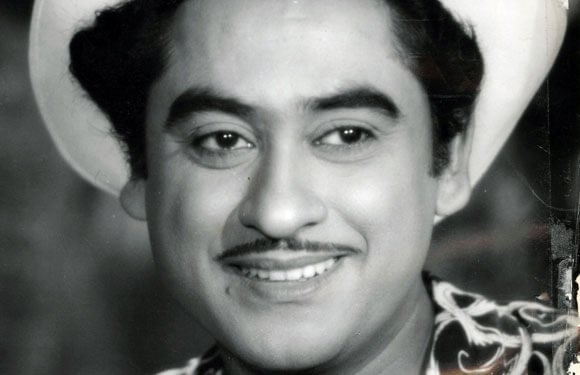 In his career that spanned four decades, he was the voice to many generations of male leads in Hindi cinema – from Dev Anand, Rajesh Khanna and Amitabh Bachchan to even Anil Kapoor.
After his death, many of his songs were remixed and presented to newer generations of audiences – making him relevant till date. And to think, he initially entered the film industry as an actor and had practically no formal training in music.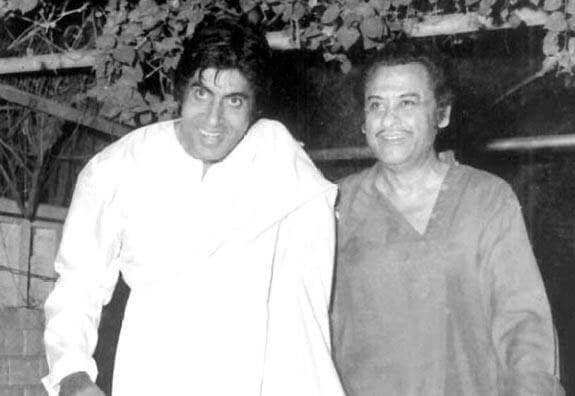 Kishore Kumar was known to be rather unusual, a bit eccentric, yet an extremely lovable personality. He was married four times and through these marital alliances, he unwittingly created bridges across several prominent film families. Kumar is the one person who seems to have even less than six degrees of separation with other individuals from the film fraternity.
Let's start with his first marriage to Ruma Guha Thakurta that lasted eight years. Singer Amit Kumar is their son. Ruma was niece to Bijoya Roy, wife of none other than the legendary Satyajit Ray. Not many know of this link between the two doyens of the film industry.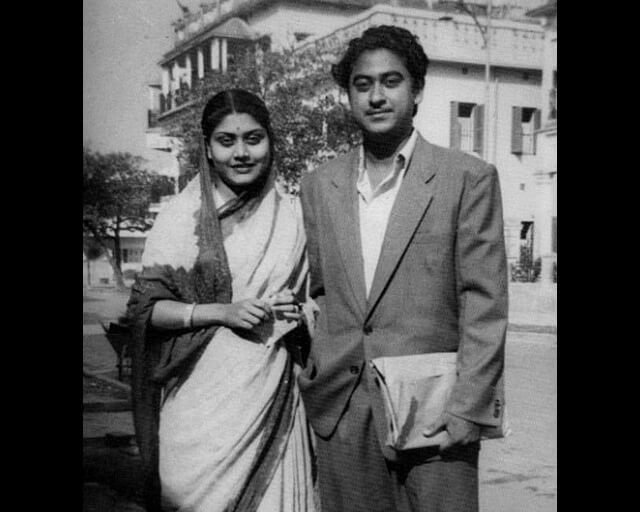 The Kapoor connection goes beyond lending his voice to Shashi, Rishi and Randhir for some evergreen hits during the peak of their respective careers.
Because after his divorce from Ruma Guha Thakurta, he married Yogeeta Bali in 1976. A marriage which lasted just two years. Yogeeta was niece to Geeta Bali, who was actor Shammi Kapoor's first wife. Which means all generations of Kapoors – right down to Ranbir and Kareena can be linked to Kishore-da.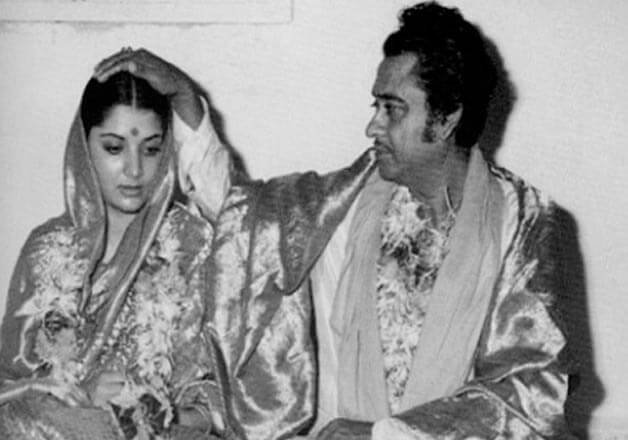 If we stretch the Kapoor family connection a little further, it leads us to the Bachchans – since Amitabh and Jaya Bachchan's daughter Shweta is married to Raj Kapoor's maternal grandson Nikhil Nanda, whose mother is Ritu Nanda (nee Kapoor, Raj and Krishna's daughter) wife of industrialist Rajan Nanda. The dotted line of this Kapoor-Bachchan connection could even be extended to Salman Khan, since Aishwarya Rai was briefly linked to him before her marriage to Abhishek. Six degrees of separation.
The Yogeeta Bali connection connects him to the other Kapoor family of the film industry. 
After separating from Kishore Kumar, Yogeeta married Mithun Chakraborty. During the late '80s, it was believed that none other than Sridevi had married Mithun secretly, a marriage that was rather short-lived. Mithun and Yogeeta already had a child, a son, and the Sridevi tryst ended pretty quickly as a result. 
Soon after, Sridevi married director Boney Kapoor, father of Arjun Kapoor, elder brother of Anil and Sanjay Kapoor and uncle to Sonam Kapoor. Coincidentally, Boney, Anil and Sanjay's father Surinder Kapoor was secretary to Geeta Bali in the early days of her career.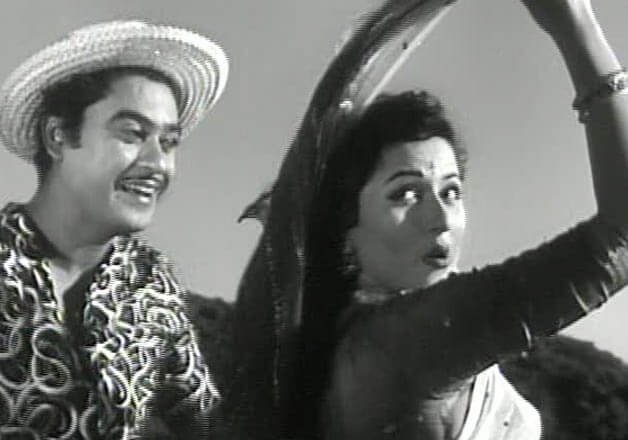 Kishore-da was married to late actress Madhubala as well. It is common knowledge that she was romantically linked to Dilip Kumar at the height of their film careers. 
After Madhubala's death, Kishoreda married his fourth wife, Leena Chandavarkar, who is mother to Sumit Kumar, who made his debut by singing for Ranbir Kapoor in Bachna Ae Haseenon.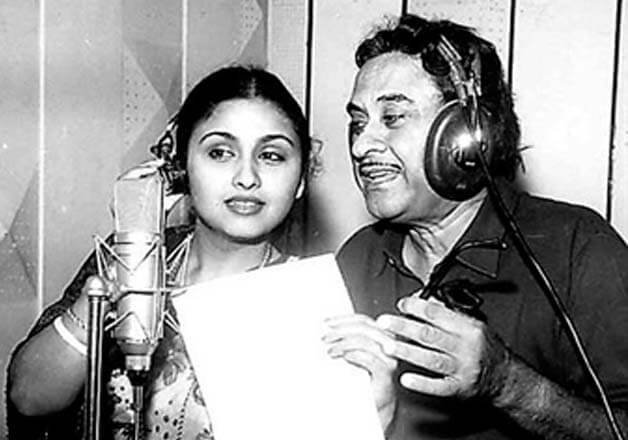 There are other film family connections with the Ganguly family, outside of Kishore-da's marriages. His brother Ashok Kumar's daughter, actress Preeti Ganguly is married to yesteryear comedian Deven Verma. Besides the three brothers Kishore, Ashok and Anup, there was a lone sister among the four Ganguly siblings – Sati Devi.
Sati Devi was married to Sashadhar Mukherjee and together they had five children – Ronu, Joy, Deb, Shomu, Shubir and Shibani Mukherjee. Actresses Kajol and Tanisha are Shomu and actress Tanuja's daughters. Which is how Kishore Kumar is linked with star Ajay Devgan. It also links him to Nutan, Tanuja's elder sister and Mohnish Bahl, Nutan's son and famous TV personality. Rani Mukherjee too is related to him via Sati Devi's in-laws. Ayan Mukherjee, who directed Wake Up Sid andYeh Jawani Hai Diwani , is Deb Mukherjee's son.
Kishore Kumar may well be the glue which binds the film industry together – thanks to not just his songs, but also his DNA.