Lebanon is currently facing one of the biggest protests in the country since 2015. Herds of people have flocked to the streets of Beirut protesting against the failure of the Lebanese government to find a solution to the ongoing economic crisis.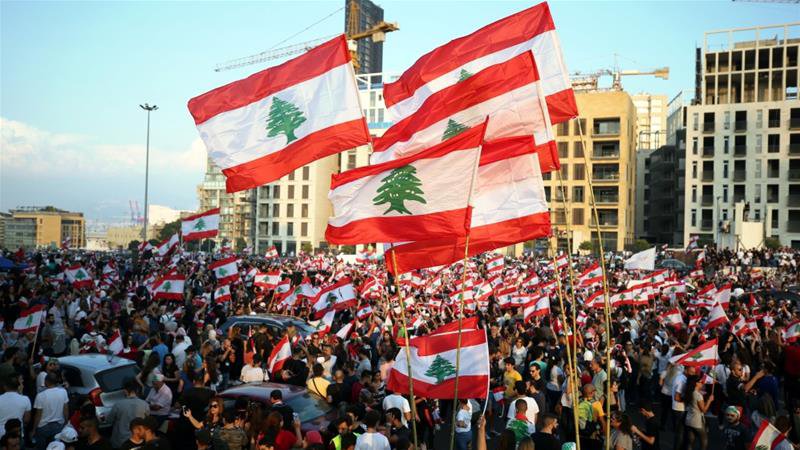 Typically, protests can always be inclined to become destructive and violent. The stronger the cause, the louder the protesters shout. And while protests are loud, they are not 'violent' and quite a bit of fun, actually.
Soon after the protests began, the tone of these shifted to that of a more festive atmosphere. The world saw one of the coolest, most fun ways to protest for a national cause. 
Looks like the one song that united this entire country was 'Baby Shark'. 
Some people celebrated their birthday with all their countrymen, what a sight. 
Some people were dancing the traditional dance of Lebanon, 'dabke' during the protests. 
Some people put a unique twist to their relationship statuses. 
After Sunday's protests, some demonstrators even volunteered to clean up the mess that was made. 
There was the also an incident where protesters gathered to play 'Baby Shark' for a scared child who was passing through the protests along with his mother. 
Apparently, a big crowd was playing remixes of popular Arabic break-up songs, signifying their desire to break up with their current government.
A DJ was also playing to a huge crowd of people in Tripoli, turning these protests into a raging revolution. 
The environment soon became extremely jovial and engaging, and a true sense of Lebanese community emerged. 
This has set a benchmark for the rest of the world–how to protest and march for what is important to the citizens without resorting to violence or destruction. Even in the face of adversity, Lebanon set an example for what a a protest could look like.