In Mani Ratnam's cult classic Dil Se (1998), Manisha Koirala's introduction scene comes right after the credit sequence. It's a stormy night, Shah Rukh Khan, who plays an All India Radio reporter on assignment in a conflict-prone Assam, is stuck in a remote railway station. SRK spots a shawl-wrapped figure huddled in one corner of the station. Suddenly, a gust of wind throws the shawl off the figure. A radiant Manisha Koirala is exposed, her windswept locks framing her exquisite face. Shah rukh Khan is left fumbling for words, he can't take his eyes off this otherworldly being. 
That scene, in a way, symbolised the way we reacted to Manisha Koirala when she burst into the scene in the 1990s. 
When Subhash Ghai, who has mentored some of Bolywood's biggest names, cast her in the ensemble family revenge drama, Saudagar in 1991, he knew Manisha had it in her. But little did he know that for most of the next decade or so, his discovery will be in the wishlist of most important filmmakers of the country. From Mani Ratnam. Sanjay Leela Bhansali to Rituparno Ghosh, Manisha Koirala was a favourite of them all. 
In a recent event, even Imtiaz Ali confessed that he watched Hindi films only because of her. 
Manisha Koirala, who starred in classics like 1942 A Love Story, Bombay, Dil Se and Khamoshi, had that effect on people. 
Needless to say, through most of the 1990s, there was relentless media scrutiny around her. But Manisha didn't care. She chose to not mince words in her interviews, she openly talked about her affairs. This, during an era where heroines would look at their ever-present mummy when asked about their love life. 
Two decades later, Manisha Koirala is still the same person. Or is she? She has survived cancer and a divorce. She also recognises her "mistakes" but isn't ashamed of them. 
With her comeback film, Dear Maya, Manisha Koirala will start much more than a new innings of her career. In an exclusive interview to ScoopWhoop News, Manisha Koirala tells us about the hardest lesson life taught her.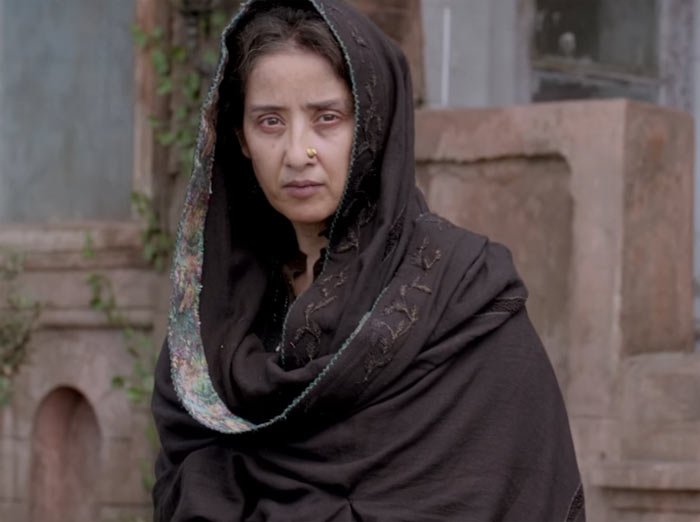 Q. Tell us about starting afresh…
Manisha: It was nice to get back to work. I have become a little finicky in terms of choosing the right project and working with people. Dear Maya is a beautiful film. It has the universal concept of having hope till the end of life.  It's about a middle-aged woman who was hopeless and she finds it eventually. It's a feel good film. So when I met Sunaina, my director. I loved her because she is intelligent and young. I like the independent,strong headed girl she is. I like working with young people because they have a new energy and today's lot is exceptionally intelligent and creative. Their outlook of life is also beautiful and that's why I enjoy working with the younger lot.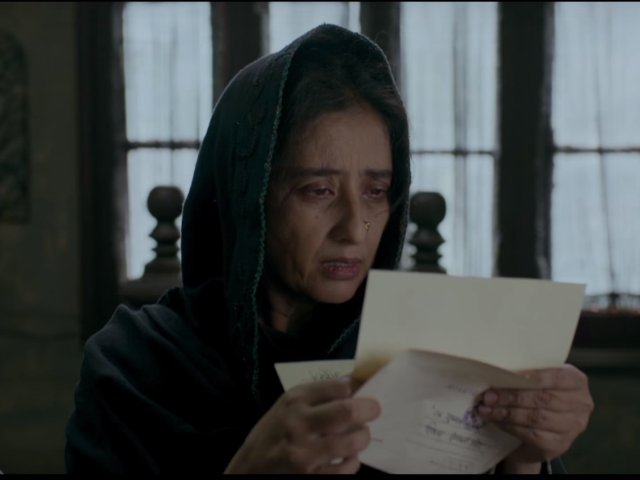 Considering you have personally been through a difficult dark phase, why did you want to do a film that had you leading a lonely, dark life?
Manisha: See, I am an actor. If I only had to look pretty then there is no challenge. But playing a character which is different from me on a personal ground, whether it is emotionally or physically is challenging. There were times when I actually felt very drained out and exhausted. But I even channeled that exhaustion.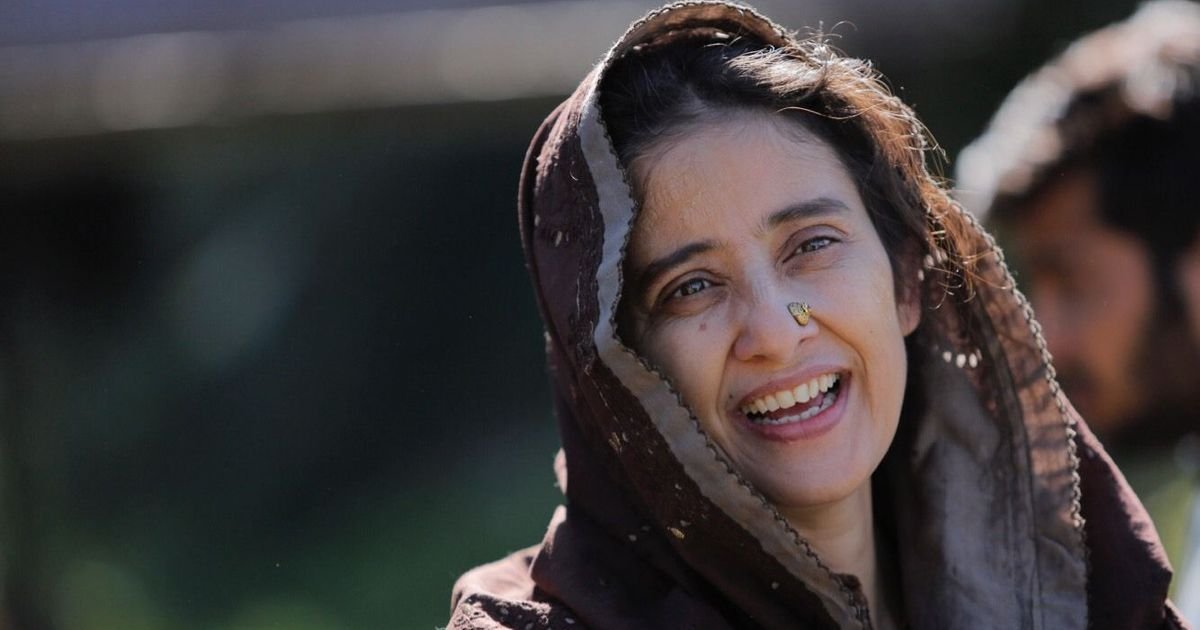 When you look back at the 1990s, when you were on top of your game, do you feel lucky ?
Manisha: See, a lot has changed in the industry. I don't dwell in the past.  'Oh yeh hota toh kaisa hota, Aisa hota toh kaisa hota'.  So what was good for then, we did then. Today, things are very professional. Back then, it was hard. We were more invested in our personal relationships. Even though we were busy with work, we valued friends. Today, filmmaking is way more competitive and that's why quality has improved a lot. I value what we had back then. It was much more easy. 
What  after 'Dear Maya'? 
Manisha: Right now, I am busy shooting for Rajkumar Hirani ji's biopic on Sanjay Dutt After I finish that, I am thinking of going for three month break. Maybe I will hike the jungle. I just want to go away from this whole chaos. Ever since I have come to Bombay, life has been very busy and  hectic. I have been working extra hours. I would love to go back to Nepal. Be in the woods, be in the jungle. Don't think I want to take more projects immediately. I have two scripts already in consideration. If I take them then I will do half right now and other half in December. But for next few months, I want to be in the hills.
What do you think of this trend of remaking an already cult classic films in Bollywood? Do you endorse them?
Manisha: Honestly speaking, I am not a big fan of remakes. Its very difficult to recreate the same magic. But yes, if the film has not been made well and then you want to recreate it then it's a different thing. But if a good film is already been made and you want remake it then it's a no-no.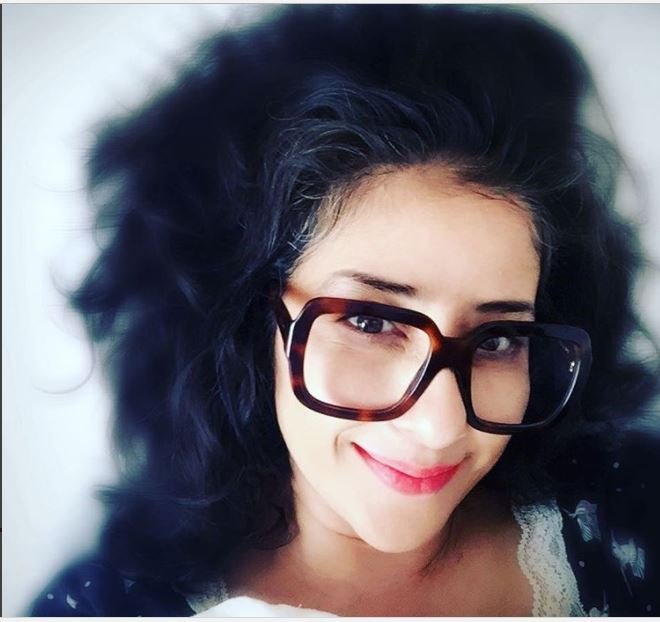 Tell us about your  personal triumphs and failures.
Manisha: The lessons I have learnt through all the struggle I went through is that we need to love ourselves. Nobody tells you that. Also, stop pleasing people.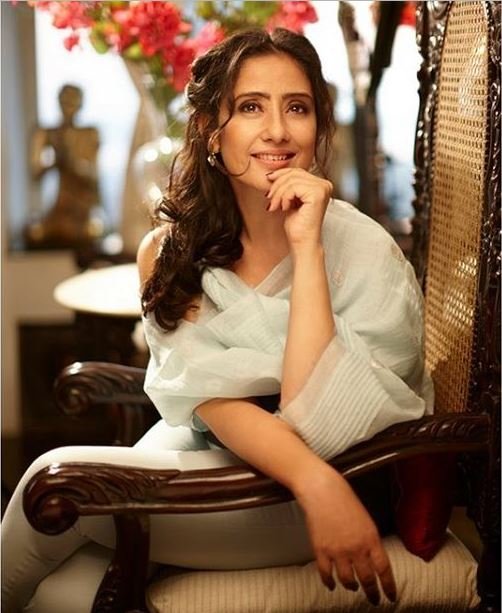 A film that you recently watched and has left a lasting impression on you?
Manisha: I recently watched The Birdman. I think it was spectacular at multiple levels.
We also hear that you plan to adopt a daughter sometime soon?
Manisha: I am hoping to adopt a girl either by this year end or early next year. Not yet decided from where, lets see. Could be Nepal or India. 
Dear Maya releases on June 2nd. Watch the trailer here: