Information and Broadcasting minister Smriti Irani's silence over the Padmavati controversy has drawn the ire of veteran actor Shabana Azmi. On Saturday, in a tweet, Azmi criticised Irani for keeping quiet about the ongoing controversy surrounding Sanjay Leela Bhansali's upcoming epic saga Padmavati.
Azmi claimed that Smriti Irani was able to prepare for the upcoming International Film Festival of India (IFFI) only because the film industry brings a lot acclaim to India.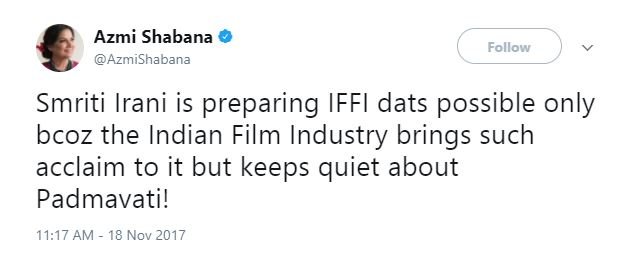 In a series of tweets on the issue, she equated the scenario to when Congress celebrated "IFFI in Delhi after the murder of Safdar Hashmi in 1989".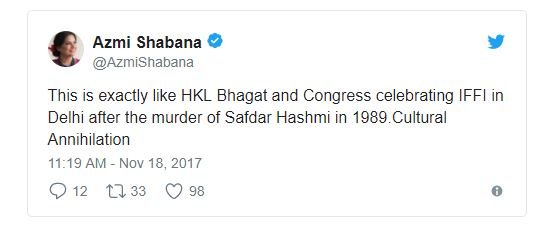 Replying to film critic Anupama Chopra's tweet on whether the "Hindi cinema's finest" would have the courage to speak up and take a stand on the Padmavati controversy, Azmi called for the entire film industry to "boycott IFFI" as a mark of protest. 
She reasoned that Bollywood should boycott the film festival because of the threats that have been levied by social outfit Rajput Karni Sena to the film's lead actress Deepika Padukone. Azmi questioned the point of celebrating the work of the artistes of this country if they can be bullied and threatened with "such impunity".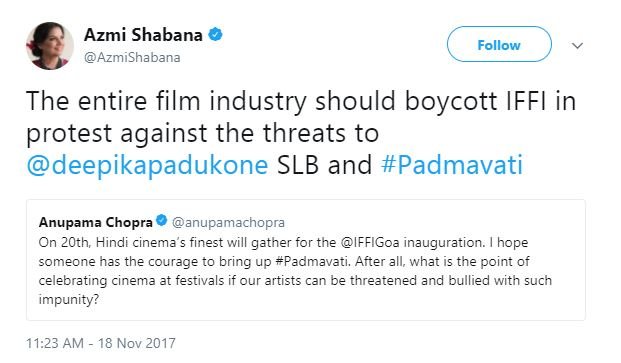 The actress, also known for her activism, brought attention to the fact that the Central Board of Film Certification (CBFC) had rejected Bhansali's application, citing incomplete paperwork as the reason.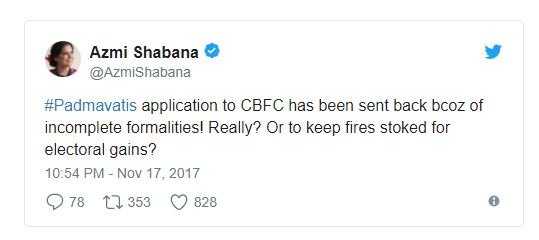 CBFC chief hits out at Padmavati makers over select screening
On Saturday, CBFC chief Prasoon Joshi lashed out at filmmaker Sanjay Leela Bhansali for giving in and setting up a private screening to appease the Rajput Karni Sena, who have been calling for a ban on the film's release.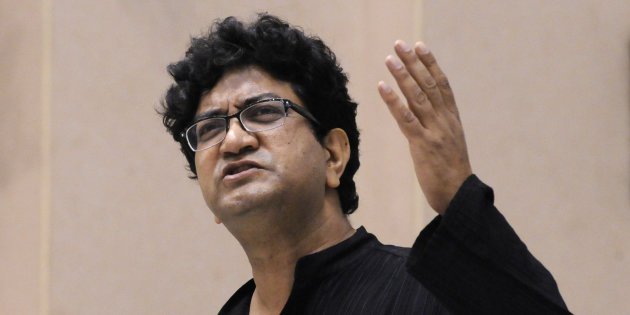 India Today reports that Joshi was miffed at the private screenings held for mediapersons and the reviews on national channels comes in the way of the CBFC's authority and the process of film certification.
 "It's disappointing that the film Padmavati is being screened for the media and getting reviewed on national channels without the CBFC having seen or certified the film. This compromises the role of systems and balances that are part of a functioning industry," Joshi said.