"All Africans are drug peddlers," says Natwar Singh, my 21-year-old co-passenger. 
Natwar and I are sharing an auto-rickshaw from the Gautam Budh Nagar Collectorate to the Ansal Plaza Mall in Greater Noida. I was at the Collectorate to attend a press conference organised by the District Magistrate of Greater Noida after local residents viciously attacked Nigerian nationals across Greater Noida. The attacks came after protests over the death of Manish Khari, a class 12 student living in Greater Noida's NSG Society. Khari died of cardiac arrest due to a suspected drug overdose on Saturday.
The road to the Collectorate cuts through acres of farmland. Outside, the afternoon sun has set the whole landscape ablaze; inside Natwar is spitting fire. 
"The Nigerians were wrong to supply the young boy with drugs," he says.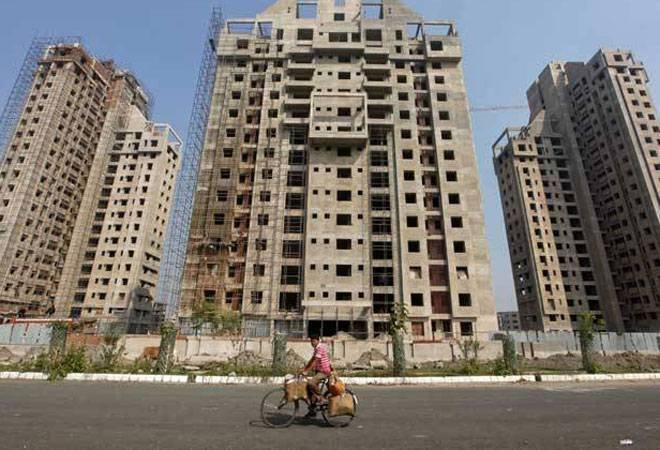 Natwar, a student of Sharada University in Greater Noida, claims that he has a lot of "African classmates".  But he chooses to not mix with them. 
"They make no effort to mix with us too. My parents have asked me to keep away from them," he says. 
Ironically, at the press conference, District Magistrate NP Singh also stressed upon the need for orientation programmes for foreign students to help them "mix" with the locals. 
"The universities where foreign students are enrolled should hold orientation programmes so that they learn to appreciate our culture," he said.
Why do Africans choose not to mis with the locals?
"We keep to ourselves because we know we will be targeted," says Endurance Amalawa, the 21-year-old student of Noida International University, who was assaulted by an angry mob on Monday.
Endurance and his 23-year-old brother, Precious, have been locked in their hospital room for the past 20 hours. Giving them company is another victim of the attack, a 42-year-old Nigerian exporter, Chkwoma Igbomala.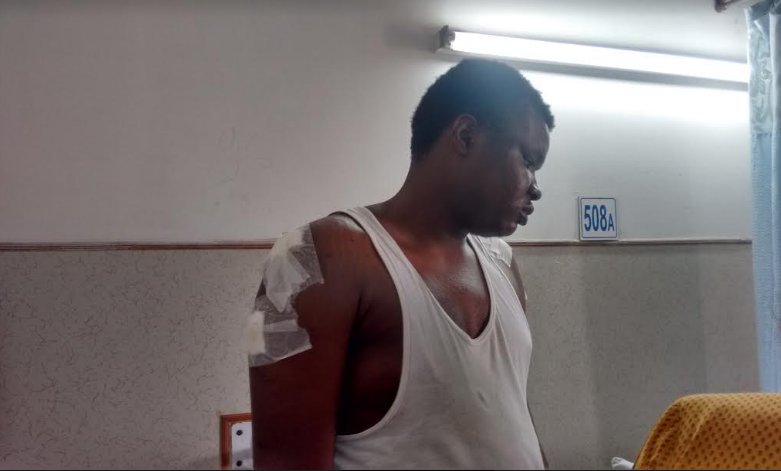 "We keep to ourselves because we are always judged. We can't even take a walk without being subjected to racist slurs," says Igbomala. 
(Also read: 'Even Dogs Are Treated Better'. Nigerian Nationals Beaten Up In Noida Recount The Horror) 
On their bedside table is an assortment of tumblers filled to the brim with daal. 
"I love daal-chawal," Endurance says with a feeble smile.
"We have been informed that the atmosphere is still not safe for us. Which is why very few of our friends have visited us," he says. 
Do they have any Indian friends? 
"No. Actually, a very few," says Endurance. 
The case of the missing auto-driver 
Which brings us to the obvious question: Why is there so much bad-blood between students from African nations and the locals of Greater Noida? According to this Telegraph report, it's thanks to the belief that the foreigners indulge in cannibalism. At every paan shop and bus stand, any question about the students from abroad gets the response that they eat humans and should be deported.
Sukhdev Singh, who runs a paan shop near the Pari chowk, where a number of Nigerians were assaulted this Monday, has a bizarre story to share.
"A few years ago, Nigerians lured an auto-rickshaw driver near Kasna and then ate him up. Even the police couldn't find him," he says. 
When ScoopWhoop News called up the Kasna police station, the inspector-in-charge said there is no record of such an incident. 
But while the story that led to the belief changed through my many conversations across Greater Noida, there was no doubt about it being true. In one version, the victim was an unsuspecting caterer who was hired by a bunch of Nigerians, who then proceeded to eat him up. The delicious irony of a caterer being served as a dish at a party was not lost on the narrator, and he giggled while recounting the tale. 
So what's the Kasna connection? 
I also scoured the Internet to find out more about a 2014 incident, where a group of Nigerians were allegedly involved in a fight with local villagers. 
According to this India Today report, the villagers alleged that Nigerians barged into their homes and beat them up. Kasna is a village situated about 30 kilometres from the city centre. 
"Locals immediately want to blame the black people in the community because they are prejudiced against us. Why must we constantly face this sort of discrimination?" Presidoe Okuguni of Association Of African Students in India told ScoopWhoop News. 
"No Nigerians ever misbehaved in our mall"
Ansal Plaza Mall, the site of the brutal attack on Precious and Endurance Amalawa, has been getting its fair share of tragedy tourism since Monday evening. People want to see the exact spot where the "Nigerian boys" were beaten up. 
Fariyad, who runs a mouth freshener stall on the ground floor of the mall, points to a patch of blood on the flex poster of the shop. 
"Can you see it? He fell here. They had killed the kids and they were trying to run away," says Fariyad. 
I inform Fariyad that the Amalawa brothers had nothing to do with the death of the boy. 
"People from their community must have murdered the boy then," he says. 
The mall authorities, however, claimed that their sympathy is with the Nigerian students who were attacked. 
"They sought shelter in our mall. They are regulars here and have never created any problem. They love the KFC outlet here. In fact, Nigerians make for almost 20 per cent of our clientele," Chottelal Saroj, the mall manager, says.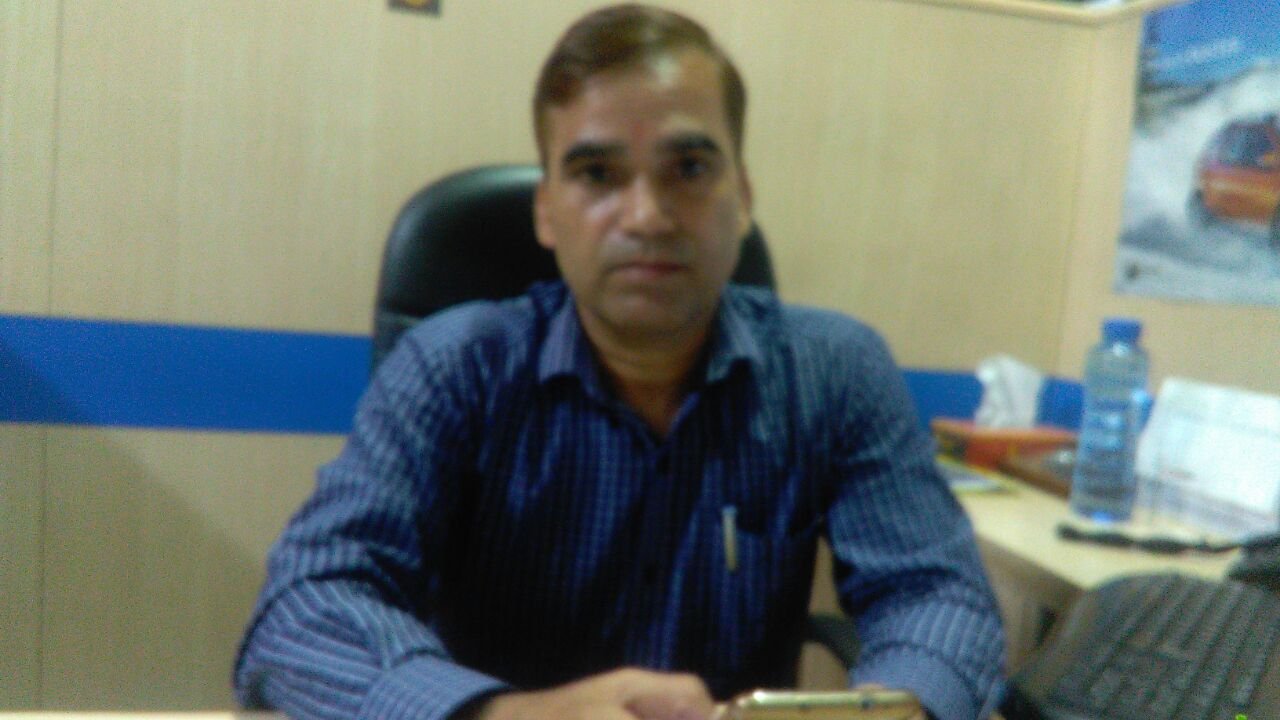 A case of economics 
The Nimbus Enclave is the sort of gated community that is meant to intimidate you. It's a ten-minute auto-rickshaw ride away from Greater Noida's Ansal Plaza Mall and is inhabited mostly by foreign nationals. Nigerians constitute a large chunk. 
Adam Mohammad, a Nigerian resident of the enclave, claims he pays higher rent than his Indian neighbours. 
"If Indians pay Rs 8,000-10,000 for a one bedroom-hall-kitchen house, we are charged Rs 12-15,000. A 2 BHK costs about Rs 15,000 for Indians, but we give out around Rs 20-25,000," says Mohammad. 
Lawrence, university coordinator of the Association of African Students in India, claims that there are close to 3,000 African students living in Greater Noida and they pump a lot of money into the local economy. 
"Most universities have higher fees for foreign students," he says. 
Lawrence feels that driving African students away from these areas also makes for terrible business sense.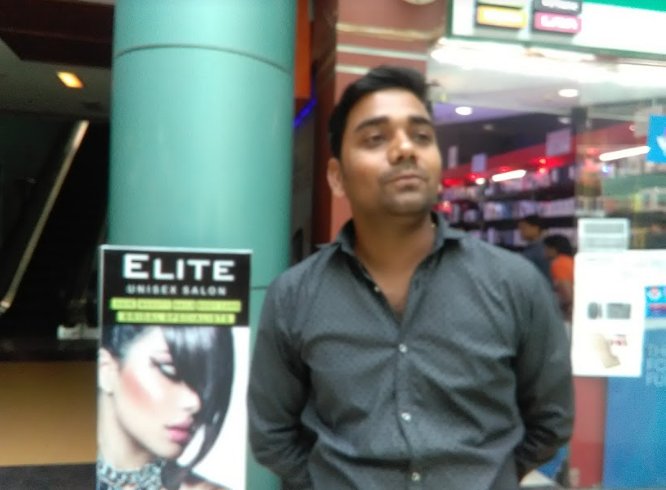 Sanjeev Chatwal, who runs a mobile shop in the Ansal Plaza Mall, agrees. 
"It would be stupid of us to make them leave the city. It's like driving away Lakshmi," he says.