What makes you a true nationalist these days? Three simple words- I hate Pakistan. But what if you don't subscribe to this herd mentality? You are automatically termed an anti-national.  However, there are still some people on both sides of the border, who are not influenced by media propaganda nor are swept away by jingoistic narratives.
Two such youngsters–Sandeep Dutt, an information technology student from Ludhiana, and a journalism student Faisal Hayat (19) from Pakistan's Rawalpindi are making sure they squeeze a little love out of this hate-filled atmosphere.
And they are doing it, one story at a time through a Facebook page called Bolti Khidki – The Speaking Window. 

What is this page all about?
The page weaves together heart-rending experiences from those who were there to witness the pain of partition in 1947. The platform gives people from both sides of the border ample space to interact with each other, tell their stories of survival and forge a bond. 
The page shares stories twice a week, an Indian story on Monday and Pakistani story on Friday. Launched just two months back, it has already got more than 6500 followers and the numbers are growing by the day.
Sample one such tale from Sagheer Ahmed (79) from Sargodha, Pakistan.
ScoopWhoop News talked to Sandeep to find out how he stumbled upon such an idea
While learning Urdu in the Punjabi Bhawan, Ludhiana, Sandeep shared the coverage of his class in the FB group Aman Ki Asha and given the positive reactions, that's when he realised it could be taken further.
"People gave good comments and discussed it positively. Then I thought that if people like knowing about people belonging to the pre-partition era then why not collect a few stories of theirs, in the free time and share it with the people", he said.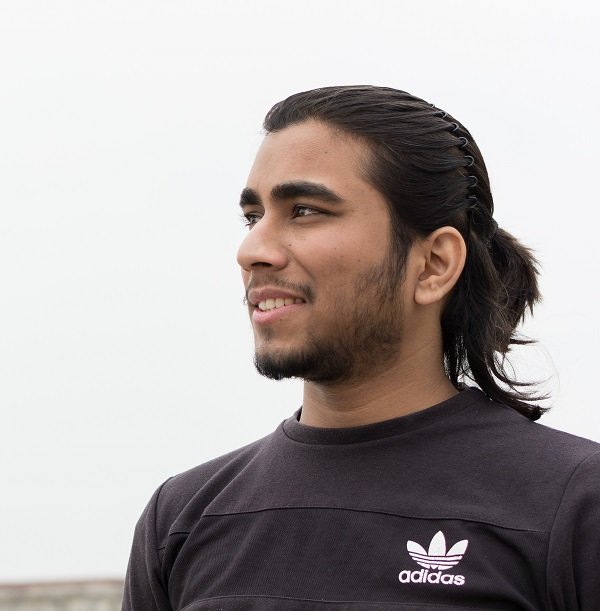 Dutt then shared this idea with Faisal Hayat whom he met through Aman Ki Asha, about one year ago and he happily agreed. Dutt and Faisal then got help from by Ritika Sharma, an English teacher based in Ludhiana who volunteered to edit the interviews.
"We decided that we would collect only 16 stories (8 from each side) but we would start sharing only if we would be able to collect all 16 stories. It took a month and half and till then we realized that it is a work of much efforts so, we should create a new platform to share the stories. We discussed many names and finalized Bolti Khidki – The Speaking Window, as India-Pakistan are two neighbor homes and usually neighbors interact through windows", said Sandeep. 
Dutt, who's a budding poet, says he found his first partition story in 86-year-old Prem Singh Bajaj, a retired college principal who now teaches at Ludhiana's Punjabi Bhawan. 
"Bajaj sir  forced me to think that what other people from the Partition are doing right now? Where are they? What did they go through? Why should they remain anonymous to our generation? Why does  my generation knows nothing about the sacrifices done by our ancestors?This is our common shared history which is awful and full of bloodshed but yet it needs to be shared and preserved; so that our generation and the upcoming generations will always remember that who we are and from where we've come", says Sandeep.
But weren't there any apprehensions before starting such a venture, given the sour relations between India and Pakistan. Amazingly, Sandeep says he didn't have any, but pointed out that his friends and family, though were worried. 
"My younger sister who is also a student of journalism even told me that I would end up in jail for touching this sensitive issue. We both didn't inform our parents about it. India-Pakistan's stressful relations didn't bother our friendship so we were not worried about anything. Our generation is fed up from the never working peace speeches, slogans and other activities. So we decided that we should spread peace" Sandeep told ScoopWhoop News.
The task, however, was not easy for them at all given their limited resources and time. Also finding the very few of the remaining partition survivors  and convincing them to tell their traumatic personal accounts was an arduous task.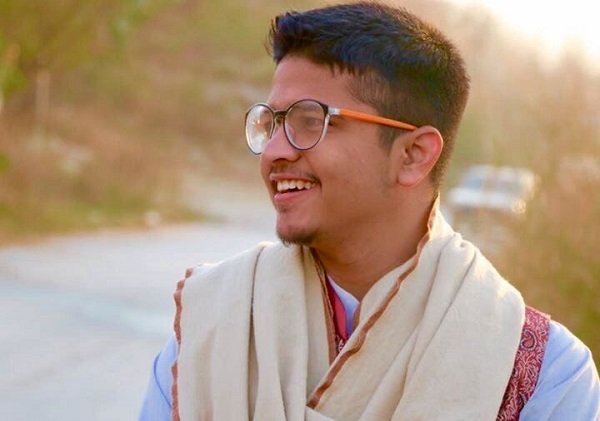 But their sincere efforts sure are bearing fruits. Not just in India, the page is now garnering a lot of love from the other side of the Border too. 
"It's something that we can't express in the words. I can't tell you how I felt when a 93-year-old lady kept asking me, Will you visit Pakistan? Will you visit my Sialkot? These old people talk, share the things, get emotional, share the love and give a lot of blessings. We want to keep doing it", said Sandeep, who's been elated by the positive response.
Impressed by their work, there are many who have now come forward to be a part of this venture. They started off as a team of two but now more people have volunteered to help them grow and spread the message of peace.
Though there have been criticisms as well, but that hasn't deterred them at all
"Criticism is part of everything and we are not worried about it. But when a few people accuse us of being Anti-India or Anti-Pakistan, we really feel very bad. We are not able to understand how are we Anti-Nationals when we are sharing stories from both sides".
Overwhelmed by the response, Dutt and Faisal will continue sharing such personal partition narratives which they hope would bring people together. They are also planning to put together a book once they manage to collect around 120 stories.
"I just want to say at last that not everybody is the enemy on the other side of the border. I don't think that I should hate a kind hearted person like Faisal Hayat just because he is from Pakistan. I will keep collecting these stories as much as would be possible", says Sandeep.