Calls and SMSes from vague and unsolicited commercial companies has been a plague for ages now. A seemingly losing battle, we now just try to find something amusing written in these messages, or play around with the callers, because we've resigned ourselves to an everpresent nuisance.
The TRAI has a couple of options to help you out however, via registering with the National Customer Preference Registry. You can register by calling or through SMS. Both the methods are explained below.
1. To register a complaint via phone call, dial the toll free number 1909 and follow the instructions – 
A. Opting for the 'Fully Blocked Category' involves stoppage of all commercial Calls/SMS.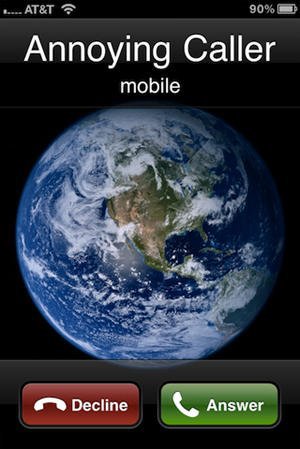 B. If you choose to register for 'Partially Blocked', you will be asked to specify which categories you want to receive information from.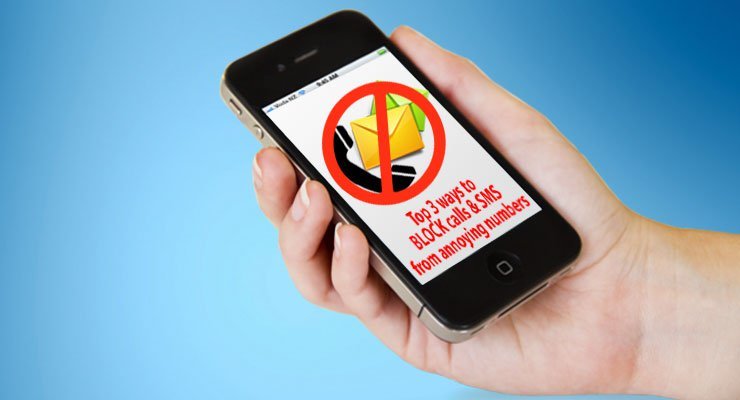 2. You could also send an SMS to 1909 to register for full or partial blocking of calls.
A. To register for 'Fully Blocked Category', write "START 0" and SMS it to 1909.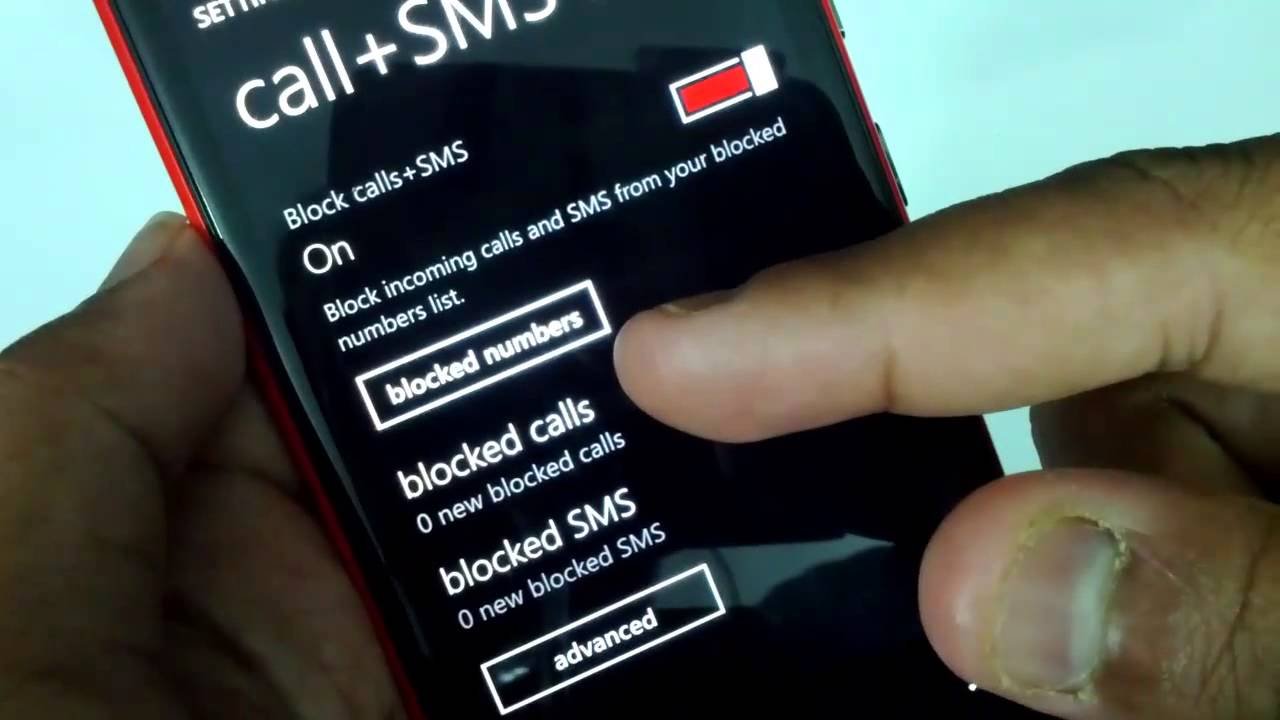 B. To register for 'Partially Blocked Category', send SMS 'START' followed by the number of one or multiple options from these categories –
Banking/Insurance/Financial Products/Credit Cards-1, Real Estate-2, Education-3, Health-4, Consumer goods and automobiles-5, Communication/Broadcasting/Entertainment/IT-6, Tourism-7.
For example, to receive messages relating only to real estate and education, send SMS "START 2,3" to 1909.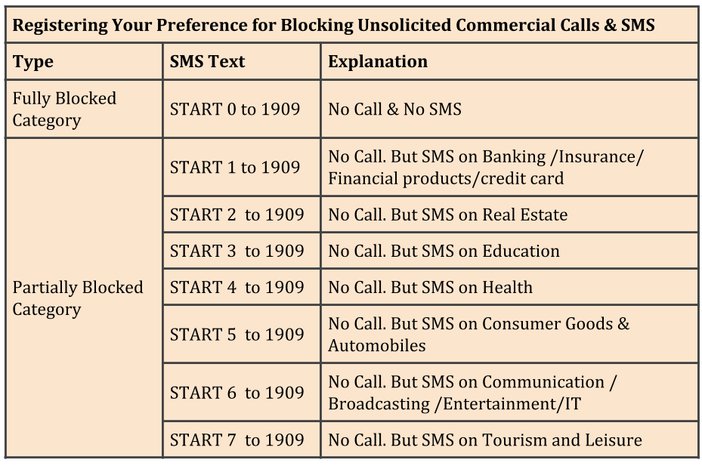 3. If you still receive unwanted calls after 7 days, call 1909 and provide the following information to a customer care executive: 
The particulars of the telemarketer, the telephone number of the telemarketer, the date and time of the call and a brief description of your communication. Your complaint will be registered with a with a unique number and you will be informed of the action taken within 7 days.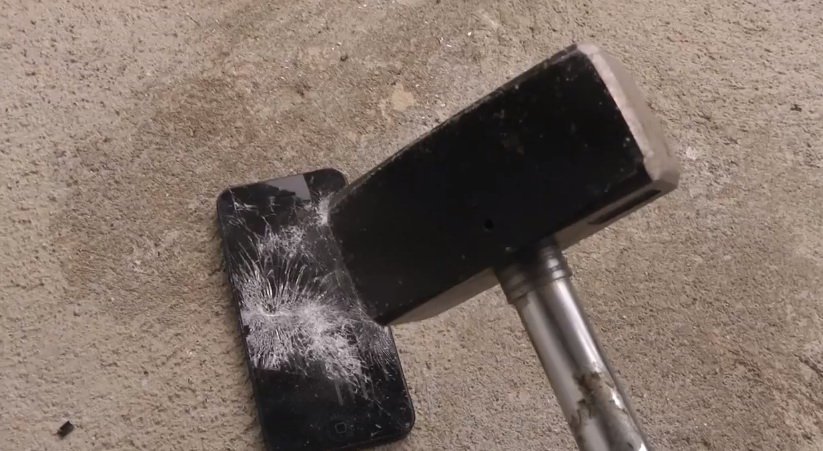 4. You can also easily unregister from the system by sending "STOP" to 1909.