It has just been a day since the scrapping of Article 370 and Quora is filled with questions about buying property in Ladakh and Kashmir. 

For the uninitiated, Article 370 gave Jammu and Kashmir status of a special state. Now that it's revoked and there are plans of turning it into a Union Territory along with Ladakh, many laws are bound to change.
There is a high possibility that buying land will become easier there and that has left people quite inquisitive. 


A simple search of 'Ladakh' on Quora will show you many such questions. 


For more accurate results, you can search 'Ladakh land'. This is what happens if you do.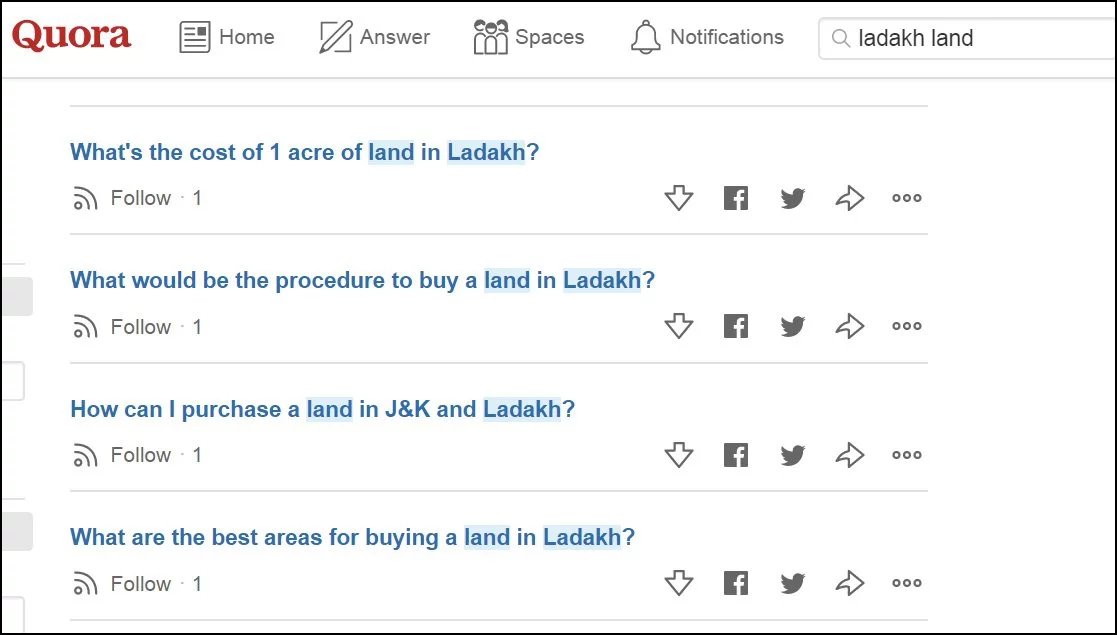 It is important here to note that ALL these questions are from last 24 hours.
Well, people seem to have certain priorities.