Rajani Neeraj, a 31-year-old volunteer with a non-profit in Benguluru, is looking for a partner with all the usual traits – caring, intelligent, sincere. Oh yes, and one more: he should be differently abled. Rajani, who uses stretchers to walk, prefers a man who understands her and is also "on equal ground".
Just how can she find a suitable match? Besides family and friends, she pins hopes on a few select matrimonial agencies that cater to people like her. But she finds that rather hectic and would much prefer an online platform where she can connect directly. 
Which is why she is glad that finally, a matchmaking mobile app for the physically challenged is here. Inclov, launched on January 21, is available on Google Playstore for Android users, and has around 350 registered users so far.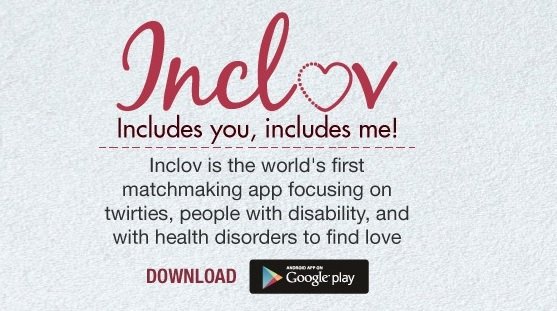 The specialised app caters to those with physical or mental challenges, health disorders and the dwarf community, as well as divorcees, widows, widowers, and even those in their 'twirties'. Those with no disability can also register.
Inclov has been founded by two graduates from Mumbai – 23-year-old Kalyani Khona, who studied Bcom at Mumbai's H R College of Commerce & Economics and 23-year-old Shankar Srinivasan, bachelors in finance from Mumbai's Jai Hind college. 
They were assisted by Lina Piedrahita, who studied animation and graphics in Colombia and handled marketing and two part-time app developers.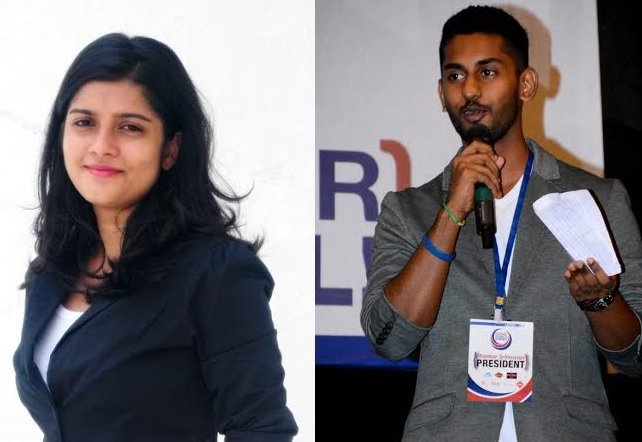 How was the app created?
It is the brainchild of Khona, who, along with another friend, was already running a boutique matchmaking agency in Mumbai for the physically challenged. But she soon sensed a need for a mobile app. 
"We started having a waiting list and could not handle everything manually any more. With the concept and market need in place, we knew the next best thing was to bring this on a technological platform and give more power to the users," Khona told Scoopwhoop. 
She said that with 1,500 registrations, the team could only make 150 matches, which was not enough.
So, the three floated the idea on crowdfunding platform Wishberry a couple of months ago. That time, the proposed app was named Loveability. The three had targetted Rs 5 lakh in 60 days, but to their pleasant surprise, the campaign generated Rs 6.15 lakh!
In a month, the app was ready. The three also shifted to Delhi in the meantime, and currently operate from an office in Gurgaon.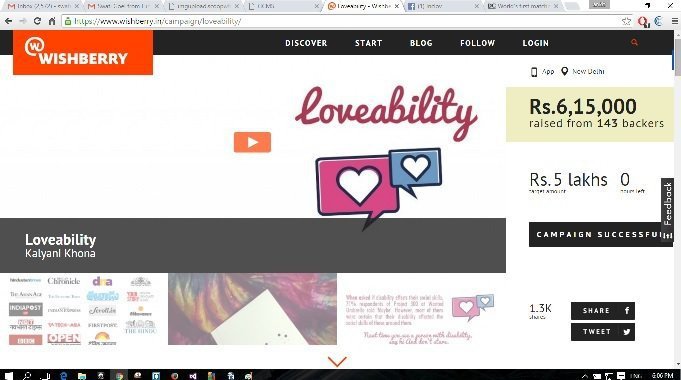 How does Inclov work?
Like any other matchmaking app, you register after sharing essential information like name, contact number and profile photo. There is mobile number verification and email verification. The app also allows users to add information such as the degree of their disability, any health disorder, special needs and what they are seeking.
It is fully accessible to the visually impaired through screen reader and talkback. Those with retina disorder or colour blindness can choose suitable font size and colour themes
One finds a match on the basis of age, location, lifestyle, disability type, medication and cure availability. An in-app chat feature allows instant messaging with a match.
Users can search, view profiles and send connection requests, set preferences and unmatch any connection
Why such an app?
Khona claims Inclov is not only India's but even the world's first such specialised matchmaking app. The need, she said, is huge. India alone has eight crore people with some disability, out of which only 5% get married, said Khona. 
"Out of these, 1.2 crore are visually impaired of which 60 lakh are educated. This chuck gets completely missed out from apps such as Tinder that reply on photos," she said.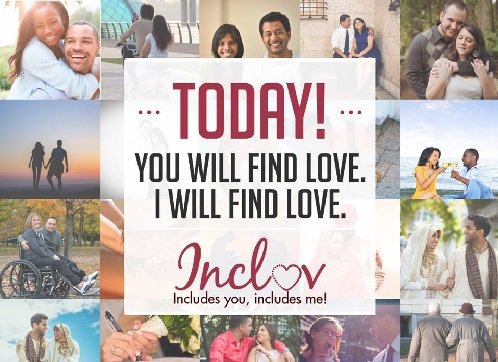 Khona added that the team plans to expand and go global in 2017. 
"We are looking at it as a serious business venture and not just as a social cause," she added. "We are tapping an unexplored market of 800 million singles across the globe controlling $1200 billion of disposable income. Friends and family are an additional 2 billion people with a disposable income of $8 trillion. This market is about the size of China," she said.