The horrific cases of lynching in Jharkhand have put a spotlight on the deteriorating law and order in the state. After seven people were brutally killed last week on the suspicion of child theft, another incident took place in Adityapur, near Jamshedpur, on Sunday. 
Munna Ansari, a resident of Kanke in Ranchi district who was travelling from Kolkata to Ranchi was attacked by a group of people who suspected him of child theft. Thankfully, the man was rescued by the timely intervention of the police. He was admitted to a hospital from where he was later discharged, reports Times of India.
With nine deaths this month, Jharkhand witnessed one of the worst cases of lynching in recent times. Here is a brief explainer of what all happened in the last week.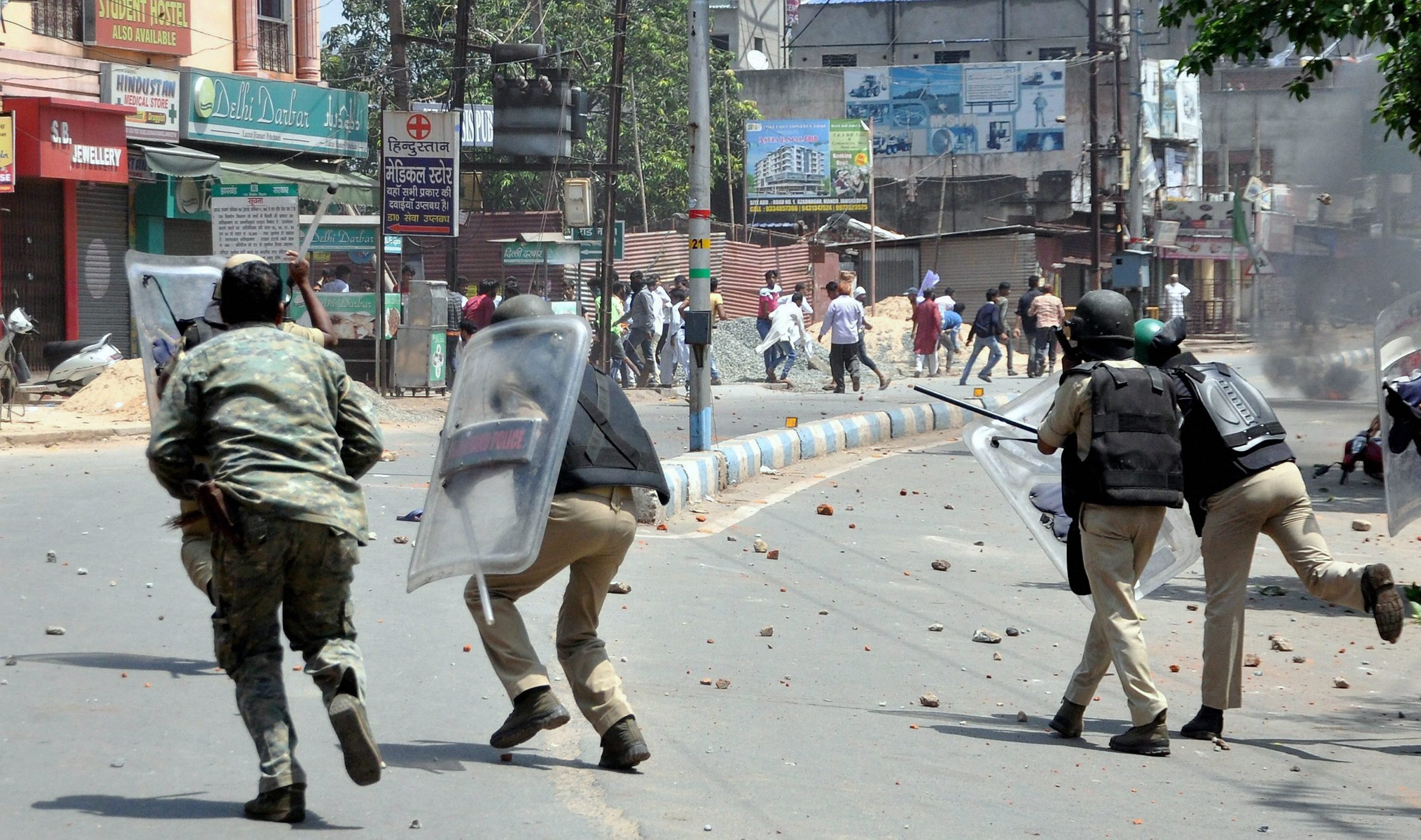 What actually happened?
On May 18, four cattle traders named Naim, Sheikh Sajju, Sheikh Siraj, and Sheikh Halim were brutally beaten to death by a mob in Seraikela-Kharswan district on the suspicion of child theft.
In a similar incident on the same day,  three others named Gautam and Vikas Verma, and their friend Gangesh Gupta, were lynched by villagers at Nagadih in East Singhbhum district for the same reason, reports The Indian Express.
The attacks were in continuation of a similar incident which happened on May 12 in which two persons were beaten to death by a mob in Uranium township of Jadugora in East Singhbhum district.
(WARNING: THIS PICTURE IS GRAPHIC IN NATURE. VIEWERS' DISCRETION IS STRONGLY RECOMMENDED)
What was the cause?
All of it started over a rumour on WhatsApp which was doing the rounds in the past few weeks. The message which was being circulated on social media warned villagers mostly tribals of Seraikela-Kharsawan, East Singhbhum and West Singhbhum districts to be aware of 'child lifters.'
"Suspected child lifters are carrying sedatives, injections, spray, cotton and small towels. They speak Hindi, Bangla and Malayalam. If you happen to see any stranger near your house immediately inform local police as he could be a member of the child lifting gang," the message read, reports Hindustan Times.
The villagers since then, have been keeping a watch on their homes armed with sticks.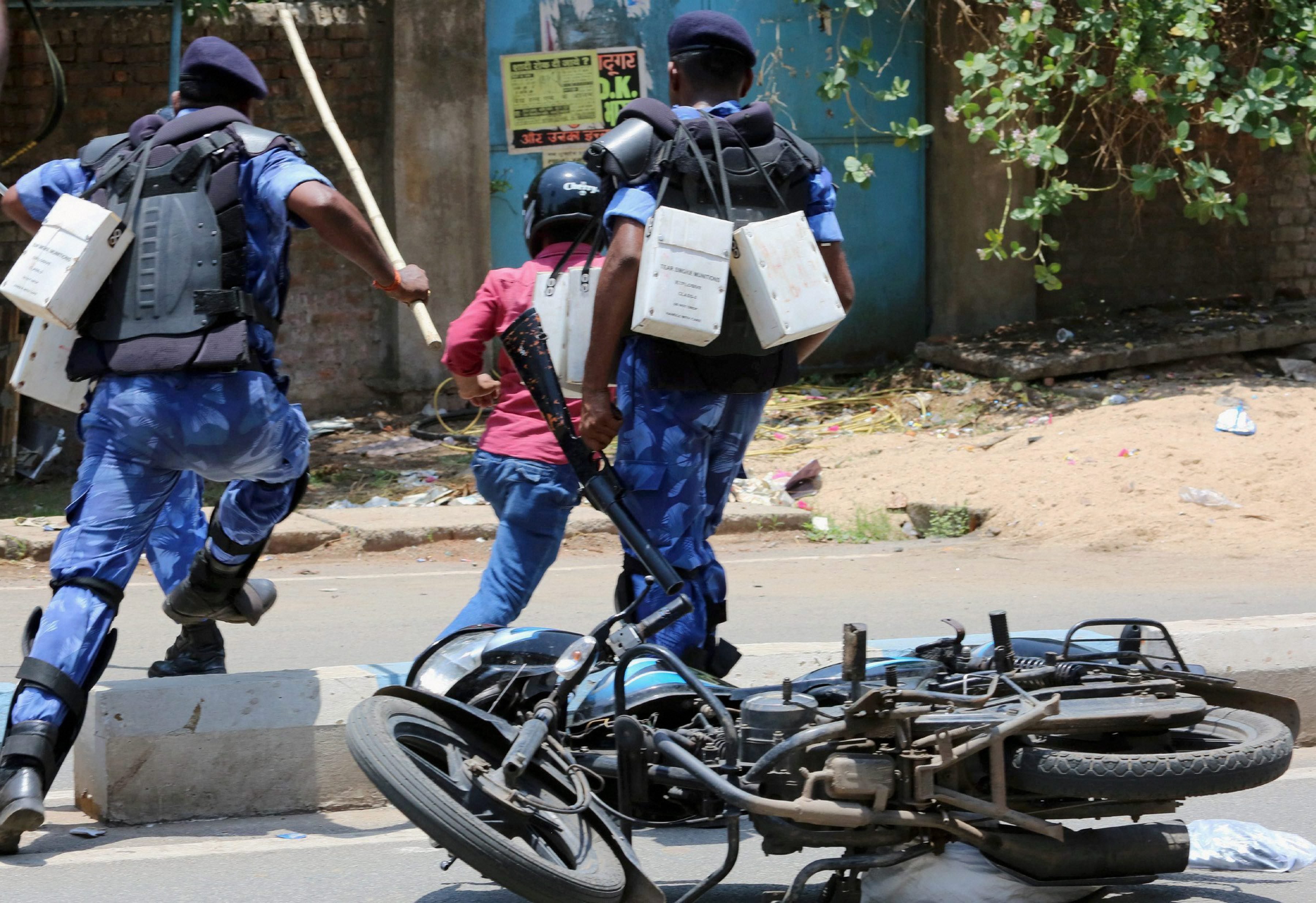 Police Action
Pictures and the videos of the lynching attacks went viral on social media and news platforms sparking outrage. 
Many lashed out at the the police for its inefficiency to control vigilante-styled attacks. The policemen who were on duty failed to tackle mobs which comprised of more than hundreds of people.
Following is the video of the first incident in which 4 people were killed:
(WARNING: THIS VIDEOS ARE GRAPHIC IN NATURE. VIEWERS' DISCRETION IS STRONGLY RECOMMENDED)
Another video shows one of the victims begging for mercy:
An NDTV report quoted the victims' relatives saying the police failed to respond to their repeated pleas. The relatives said that when they learnt about the incident, they kept calling the police but the response was not satisfactory resulting in the tragic deaths.
The same was reported by Indian Express which said that around 30 policemen along with Deputy Superintendent of Police, a Circle Inspector, two Assistant Sub-Inspectors witnessed the mob rampage but couldn't control it. 
On May 20, protests erupted at Mango area in Jamshedpur against the lynching. Police then had to open fire in the air and hurl tear gas shells to disperse the mob. Prohibitory orders under Section 144 were imposed in four areas of the city.
The National Human Rights Commission also issued a notice to the Director General of Police in Jharkhand, seeking a report within four weeks into the alleged lynching. 
Jharkhand: 3 people beaten to death in Jamshedpur's Bagbera over suspicion of child theft; kin of deceased demand compensation (18/5) pic.twitter.com/33y0aRsW93

— ANI (@ANI_news) May 19, 2017
Arrests 
On May 22, police arrested one person for allegedly posting objectionable materials on Facebook in connection with post-child lifting related violence. A case has been registered against him under IPC and IT Act.
Twenty people have also been arrested in connection with last week's lynching of seven persons in Jharkhand. 
A Jamshedpur report quoting an official release said the Kolhan DIG Prabhat Kumar has been asked by the home department to suspend the officers-in-charge of Rajnagar police station and Bagbera police station with immediate effect.
(With inputs from PTI)
(Feature image source: PTI)