The counsel for the girl, who is at the centre of the Handwara molestation storm, today claimed that her statement before the Chief Judicial Magistrate was not made "voluntarily" and that she had been pressurised to testify in a manner directed by the police. 
Neither of her statements – one made in a video recorded by police and the other made before the CJM under Section 164-A of CrPC – were made voluntarily, the Jammu Kashmir Coalition of Civil Society (JKCCS), which represents the girl and her family, said in a statement.
It said the girl, who did not blame any army personnel for molestation as alleged earlier, had been pressurized to testify in a manner directed by the police. He said the girl's statement before the Chief Judicial Magistrate Handwara on Sunday was recorded in the absence of her father and her lawyers.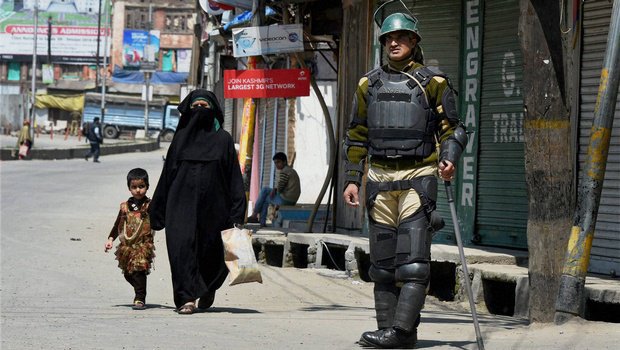 "The minor girl's statement under Section 164-A CrPC was recorded before the judicial magistrate at Handwara. Her father was not present in court during the recording of the statement. No lawyer was present in court accompanying her. 
"In the courtroom, besides the Judge, there were four other persons who the minor girl could not identify," the spokesman said. 
He said the case is listed before the High Court on April 20 but the ensuing 48 hours are crucial for the minor girl and family and their safety. 
The legal team of JKCCS met the girl and her family last night at her maternal uncle's home in Zachaldara area of Handwara and alleged the family was under constant police surveillance and control.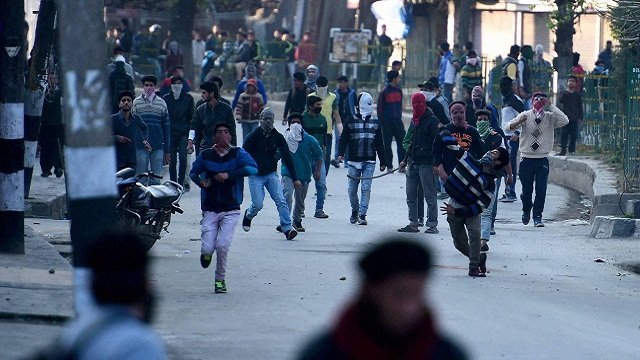 In the meeting, the minor girl and the family re-affirmed that they wish the legal team to continue to represent them, the spokesman said. 
They stated that they have effectively been kept in illegal police detention and wrongful confinement from April 12 to date and have been intimidated, abused and kept under constant surveillance, the spokesman claimed. 
He said JKCCS has contacted Nayeema Mehjoor, Chairperson of the State Commission for Women, who promised to assist in the appropriate re-location of the family to a private and safe place, away from media and police or other official interference but with unhindered access to the right of the family to lawyers. 
The JKCCS has also written to Chief Minister Mehbooba Mufti, Director General of J-K Police, IGP Kashmir, DIG North Kashmir, Divisional Commissioner Kashmir and DC Kupwara for "unhindered access of the legal counsels to the family. So far, the Government has chosen to not respond", he said. Today, JKCCS has also sought an appointment with the IGP Kashmir to emphasize the need to immediately end the harassment of the minor girl and her family, the spokesman said.
Feature image source: PTI