A few days ago, the admin of Facebook parody page, Humans of Hindutva, popular for writing satirical posts on issues ranging from politics, religion, democracy and more, had announced that he was going to delete the page as he had been had been receiving death threats. 
The admin, who wishes to remain anonymous, wrote that he had no desire to end up like Gauri Lankesh or Afrazul Khan.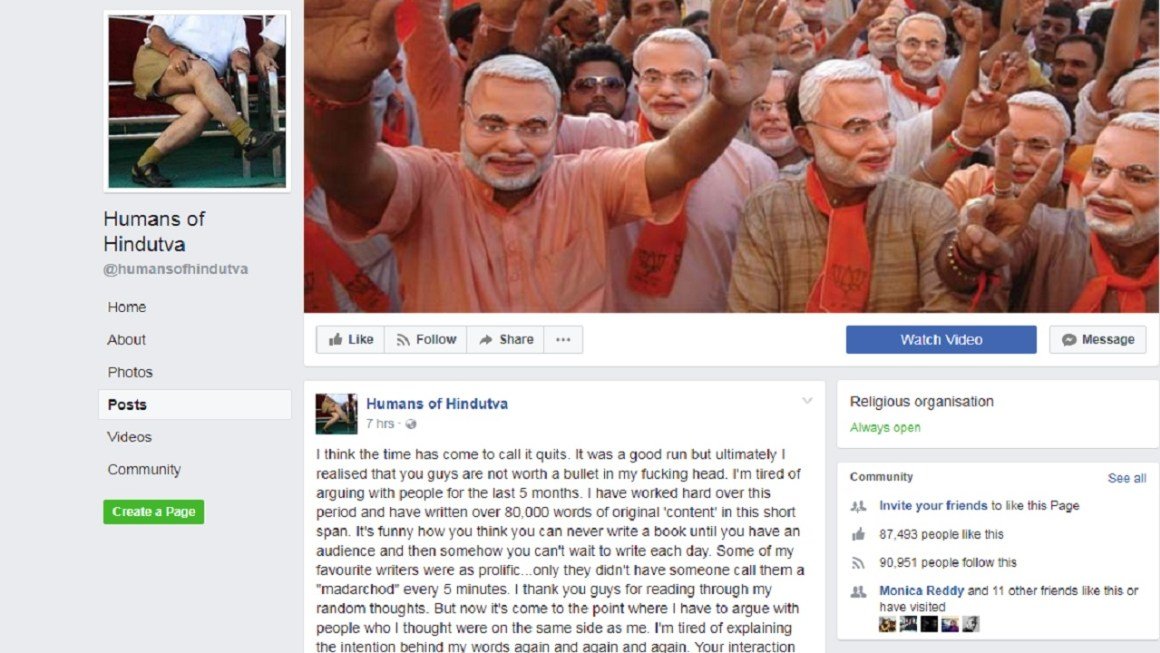 But the admin decided to re-activate the page after allegations that the page was in fact deleted by Facebook and not him. He said that he intends to keep the page active for some time before deleting it to prove that Facebook has got nothing to do with the shutting down of HOH.
As reported by Outlook, he said:
Itne bhi desperate mat ho yaar (Don't be so desperate). I'm deleting the page. Aren't you content with that? Must you peddle lies even now? Facebook didn't delete my page due to hate speech.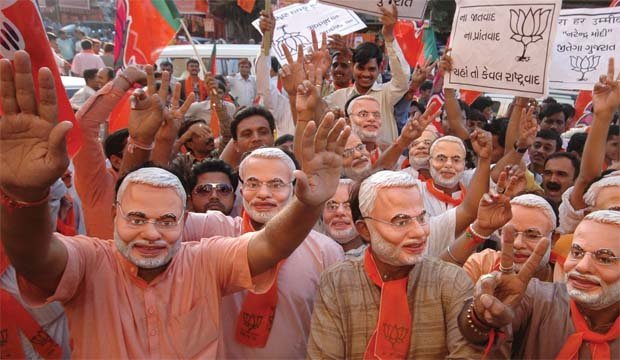 Once again, amid the allegations that Facebook had deleted the page after it was reported by so many people and many other arguments, the admin of HOH has written an elaborate Facebook post explaining his side on every issue that's surrounding him and the page. 
The admin has even challenged Facebook India to prove that it was Facebook and not him who had deleted the page.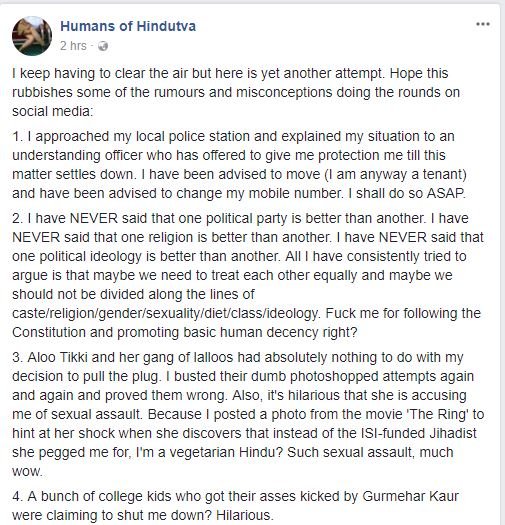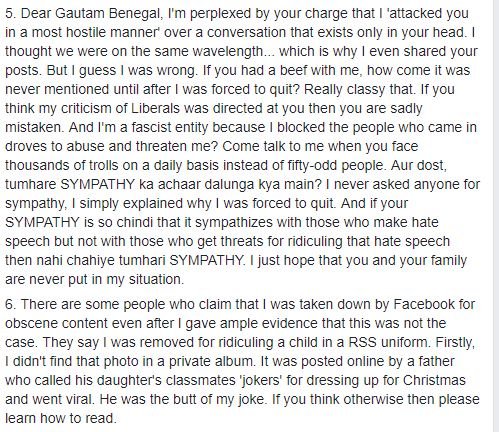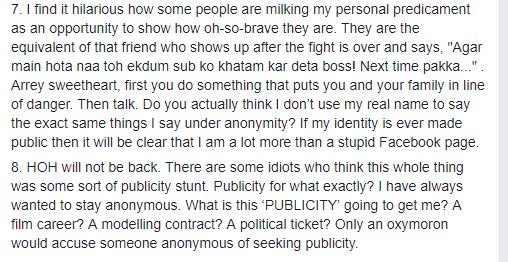 You can read the entire post here.
All this chaos for a satirical page? If only this nation knew how to take a joke.