At a time when the entire nation is under lockdown and we are repeatedly being asked to follow social distancing, hundreds of people gathered in Karnataka's Kalaburgi district for a religious event.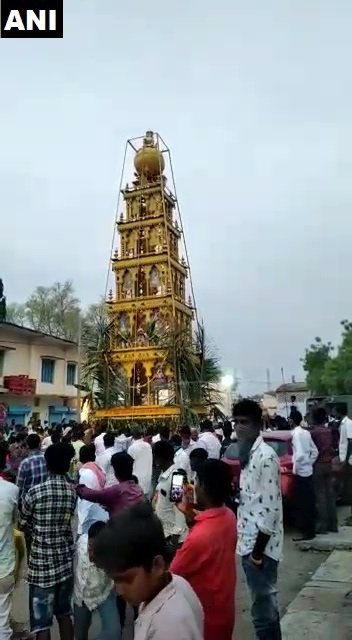 According to ANI, around 100-150 people came out to pull a chariot as a part of the celebrations. They had gathered near the Siddalingeshwara temple in Chittapur taluk of Kalaburagi district.
Videos from the fair show people in large numbers pulling the chariot.
Speaking to the news agency, SP Kalaburgi said:
Today 6:30 AM,100-150 people had come near Siddalingeshwara temple for about 20 mintues and took part in a chariot pulling procession. Case registered against those people (20 named & others being identified) for violation of lockdown rules. A sub-inspector has been suspended.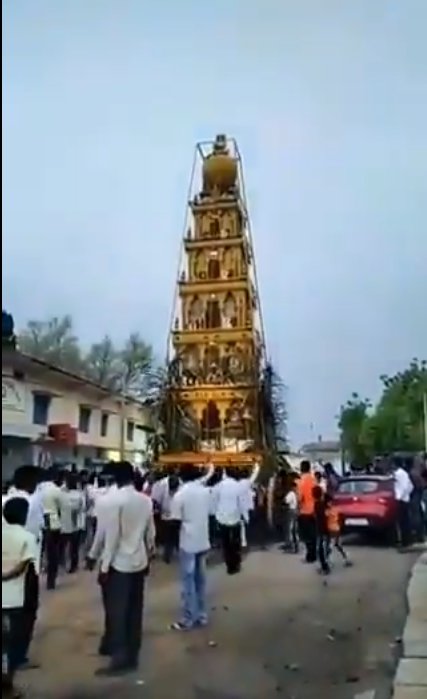 Kalaburagi is apparently a coronavirus hotspot in Karnataka. The district recorded the first COVID-19 death earlier in March and has already seen 3 deaths till now.